148 RESIDENCES CEBU CONDOMINIUMS FOR SALE
Pelaez St., Cebu City
Actual Building Constructed ( 6 months ago )
Introducing the cheapest and affordable real estate properties in cebu, now selling its most ever accessible 10-storey 148 Residences Cebu Condominiums For Sale with a design to provide transient individual to own a practical home closer to the oldest street in cebu known as "Colon". It caters student, young professional and specially those who are working in call center industry. In this very strategic location where you can control and manage your time well, providing everyone the convenient-living within downtown and uptown area of cebu.
Appropriately situated at the heart of downtown Cebu, 148 RESIDENCES offers you a the best location that fit all your needs just within your reach... like malls, banks, theaters, schools, restaurant, commercial establishment and many more.
A comfortable living here is never this good without the following Features and Amenities:

*2 elevators
*CCTV System
*Fire Alarm
*Fire exits
*Indoor Parking Area
*Lobby and Reception Areas
*Provision for garbage disposal
*Sprinkler System
*Standby Generator Set for common areas, elevators and lights for individual units.

*Telephone and TV provision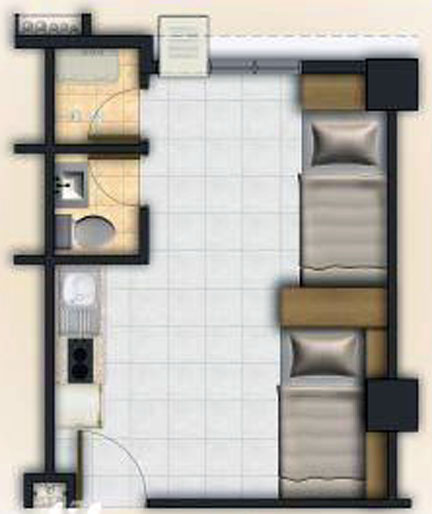 STUDIO TYPE
Floor Area: 20 square meter
Price: Php 1,361,543.00


PAYMENT SCHEME OPTION:
20% Downpayment: P 277,004.00
Less reservation fee: 20,000.00
Net Dopwnpayment 257,004.00 ( 18 mos. to pay no interest )
Monthly ammortization:
14, 278.00
/mo.
Estimated Sample Computation Only:
80% Balance: P 1,089,234.40 ( loanable to Banks )
5 years to pay 08.00% p.a. - 22,084.55/mo.

Net income required is 66,252.75/mo.

10 years to pay 10.00% p.a. - 14,394.25/mo.

Net income required is 43,182.75/mo.

15 years to pay 11.25% p.a. - 12,551.70/mo.

Net income required is 37,655.10/mo.

20 years to pay 11.50% p.a. - 11,615.95/mo.

Net income required is 34,847.85/mo.

BDO rate but excluded of insurance and misc. fee.


Description:
10-storey Economic Residential Condominium catering to students and young professionals with its prime location providing everyone the convenient-living within Colon Street, the oldest City of Cebu.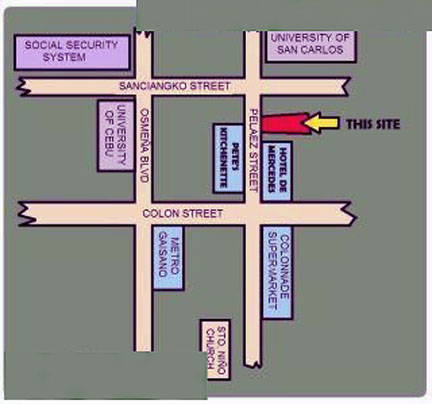 HURRY NOW TO

AVAIL THE

PRE-SELLING...

ABSOLUTELY

AT VERY LOWER

PRICE!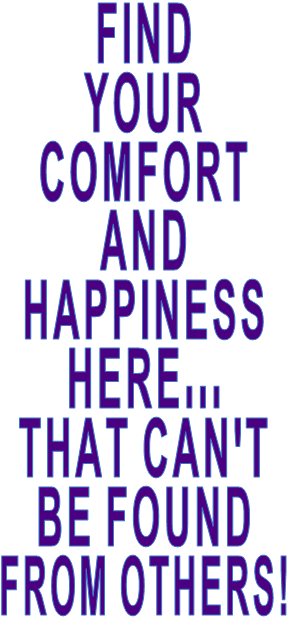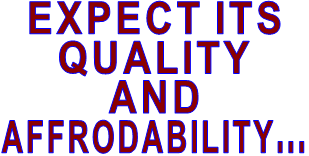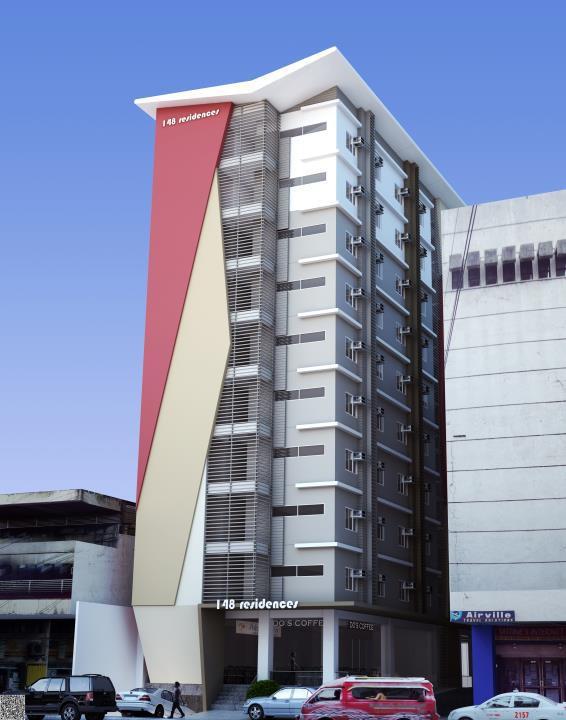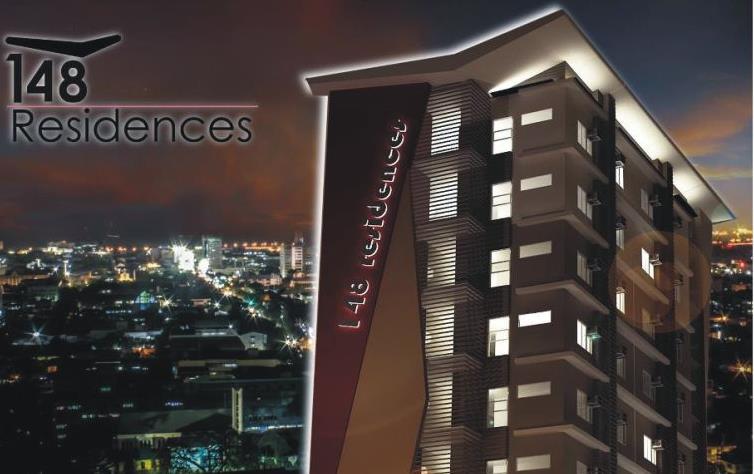 NO. 1 IN TERMS

OF LOCATION

ACCESSIBILTY

AMONG ALL

ECONOMY

CONDOMINIUMS

IN CEBU CITY!
148 RESIDENCES QUALITY AND PRICE IS UNBEATABLE!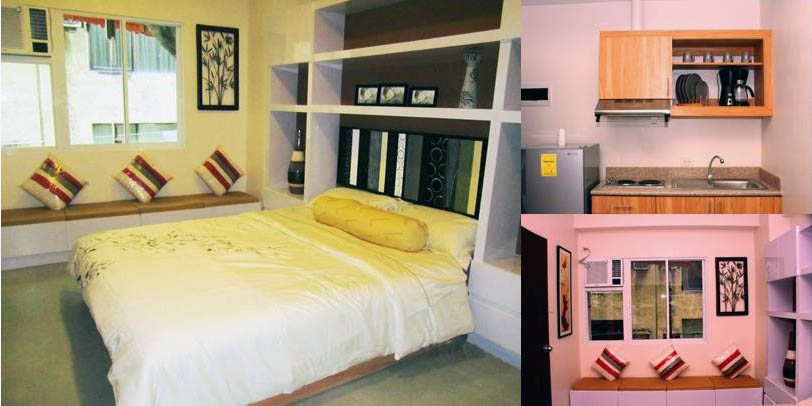 The design above is intented for those who wants to make as for investment like to own your own dormitory. Usually in this area the rental rate would be
approximately ranges from 15,000.00 to 18,000.00 per month.

Think twice when depositing your money to bank, the usual interest be given up to 3.5% interest minus taxes and roughtly estimated for the net is only 3% per annum.

Our 7% inflation rate due to money devaluation estimated per year minus your
3% interest bank deposit equals a total of negative 4%

Comparing when you invest a condominium and lease it, you will be expecting 10% value appreciation per year minus 7% inflation rate equals a total of positive 3% gain plus 19% rental income 216,000.00 in a year.

In our time now particularly living in 3rd world country it should be advantage for us to manage well our financial aspect...or else your hard earnings gone.
FULLY FINISHED DELIVERY CONDOMINIUM UNIT!
FULLY FINISHED DELIVERY CONDOMINIUM UNIT!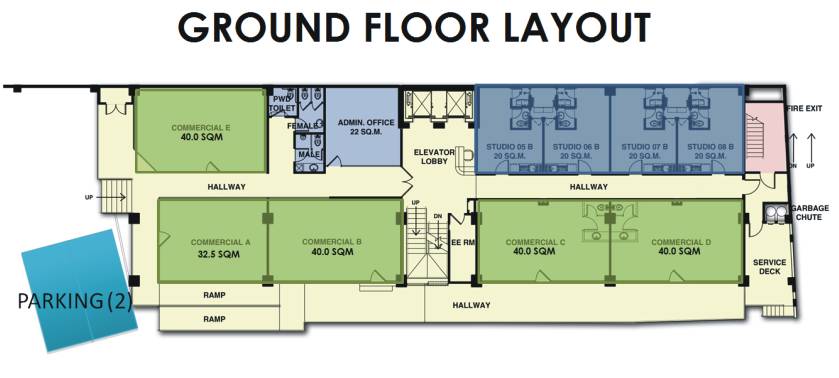 UPDATED AS OF JUNE 26, 2013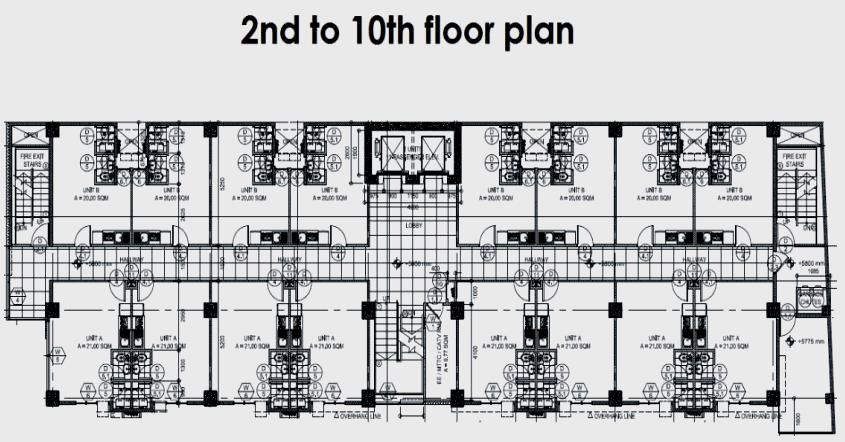 UNIT A
21 SQ.M.
UNIT A
21 SQ.M.
UNIT A
21 SQ.M.
UNIT A
21 SQ.M.
UNIT A
21 SQ.M.
UNIT A
21 SQ.M.
UNIT B
20 SQ.M.
UNIT A
21 SQ.M.
UNIT A
21 SQ.M.
UNIT B
20 SQ.M.
UNIT B
20 SQ.M.
UNIT B
20 SQ.M.
UNIT B
20 SQ.M.
UNIT B
20 SQ.M.
UNIT B
20 SQ.M.
UNIT B
20 SQ.M.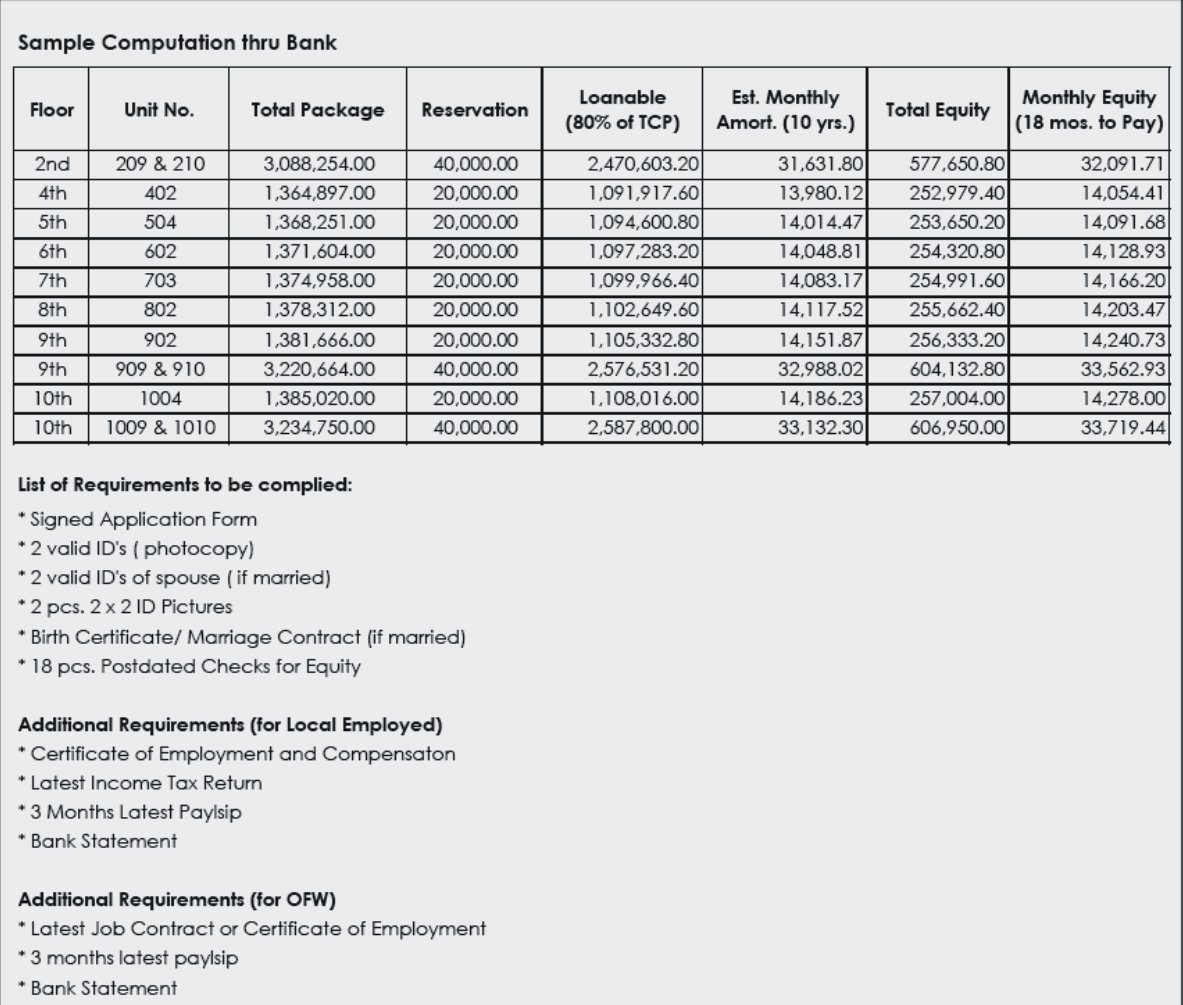 BANK MORTGAGE TERMS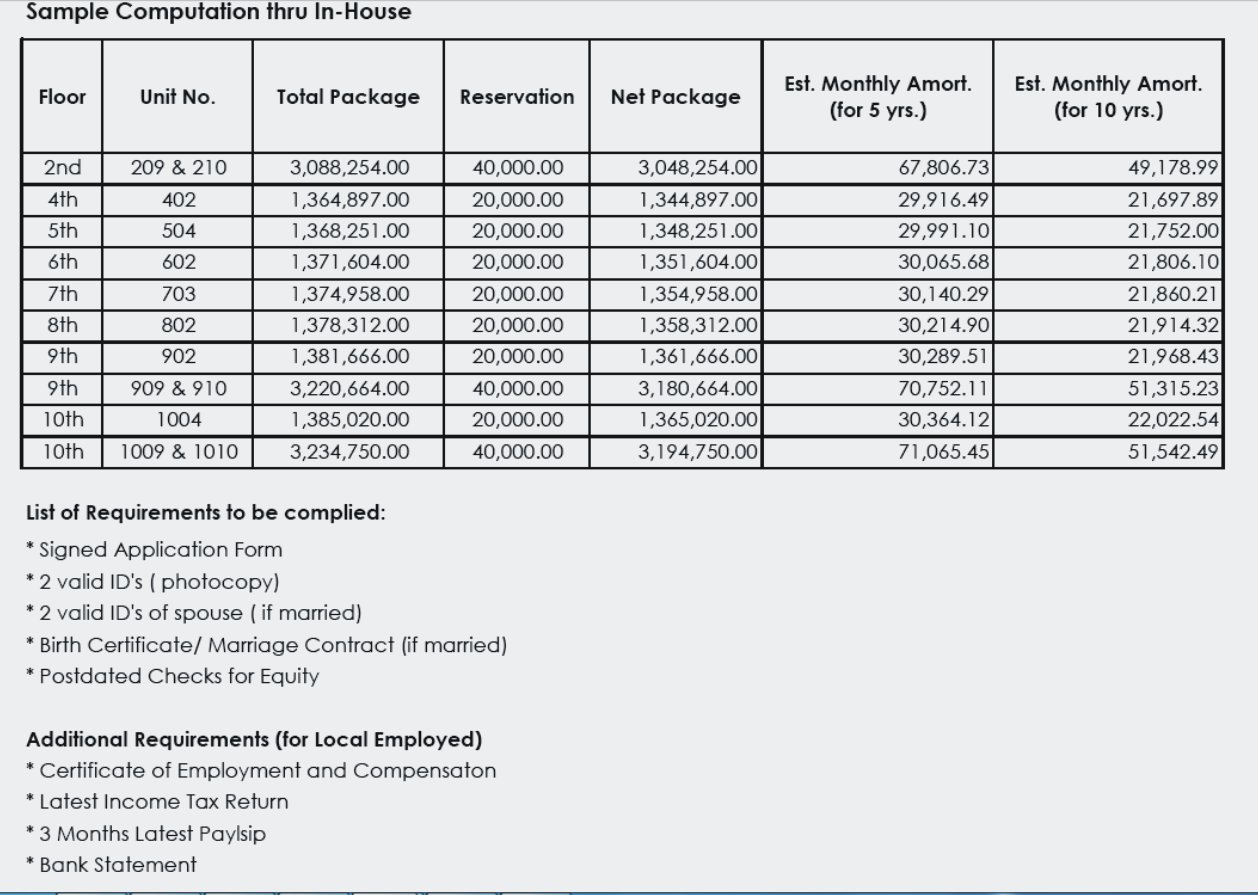 IN-HOUISE MORTGAGE TERMS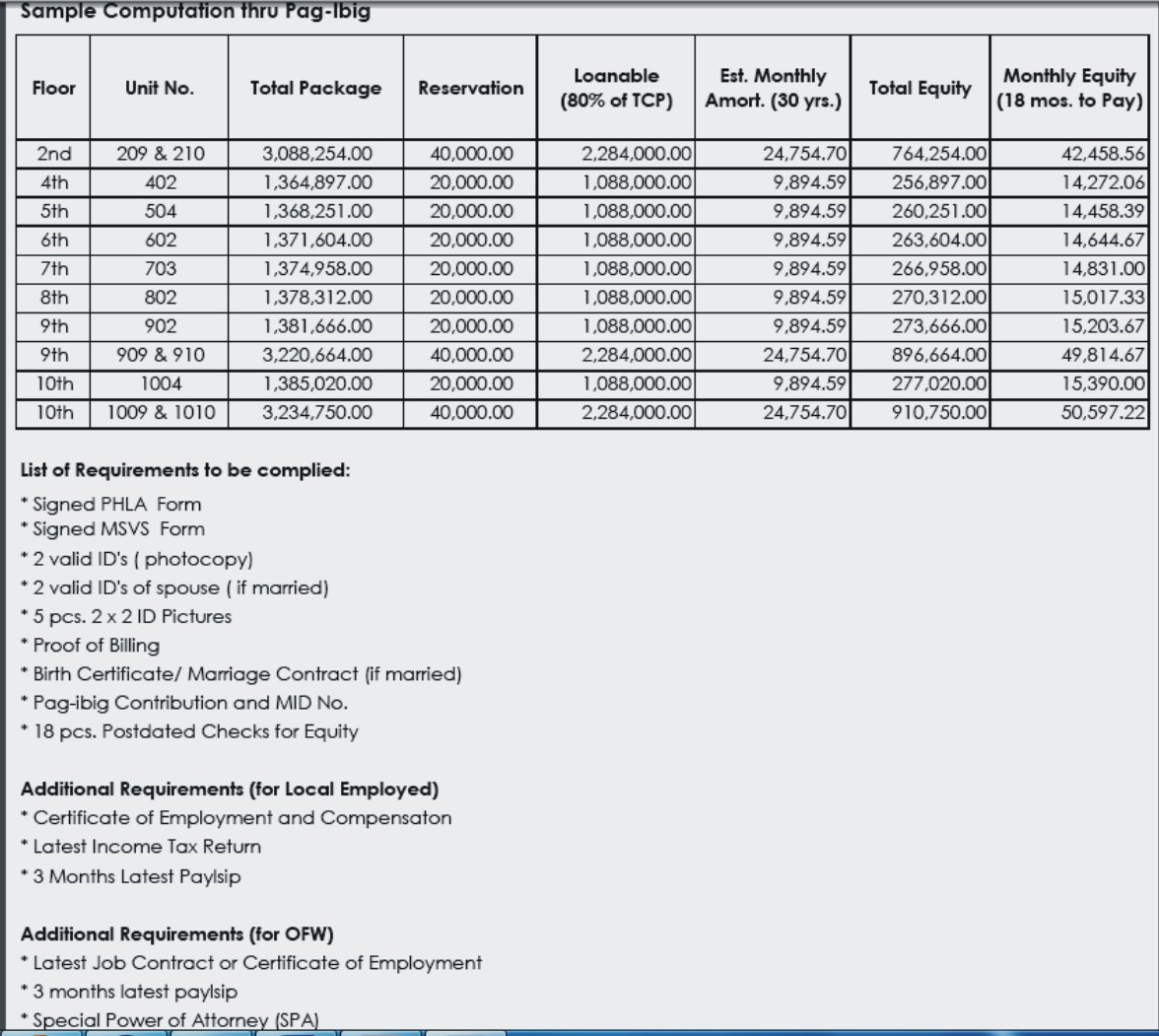 PAG-IBIG MORTGAGE TERMS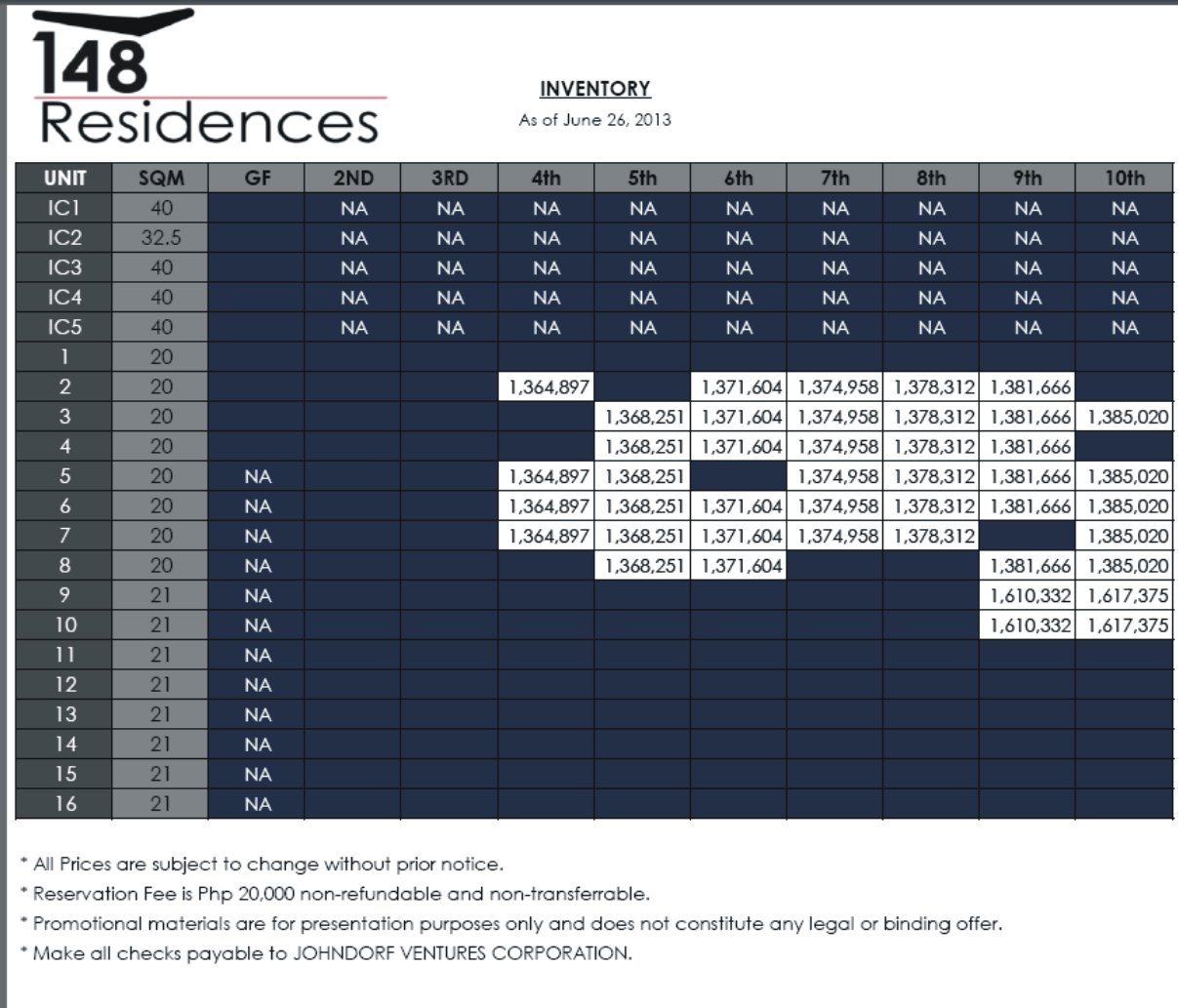 UPDATED AS OF JUNE 26, 2013
IMPORTANT REMINDERS:
WE DON'T HAVE RENT TO OWN IN CEBU ANYMORE. FOR THE CHEAPEST CEBU
R
EADY
F
OR
O
CCUPANCY, YOU NEED TO SECURE AT LEAST PHP 400,000.00 CASH ON HAND TOGETHER WITH LOAN GUARANTEE COMING FROM BANK/PAG-IBIG IF YOU LIKE TO MOVE IN THE UNIT RIGHT AWAY.
FOR BUYER'S WHO CAN'T AFFORD YET TO BUY THE
RFO
UNIT I MAY SUGGEST TO PREFER GET THE PRE-SELLING ONE, DUE TO LONG TERM EQUITY/DOWNPAYMENT THAT SURELY YOU CAN AFFORD IT. ONCE THE THIRD MACTAN BRIDGE WILL BE FINISHED BY YEAR 2022 ABSOLUTELY ALL REAL ESTATE PROPERTIES IN CEBU BECOME VERY EXPENSIVE AND THE POSSIBILITY OF NO MORE HOUSING SUBDIVISION, ONLY CONDOMINIUM MAY THE PROJECTS DURING THAT TIME
.
20 YEARS OF SOLID SELLING EXPERIENCED WITH GOOD TRACK RECORD AS ONE OF THE TOP SELLER IN CEBU!
"FOR FREE COMMON SITE TRIPPING VEHICLE THE BUYER MUST INFORM ME AT LEAST ONE DAY AHEAD ( using develpoer's vehicle). FOR A PERSONAL AND EXCLUSIVE SITE TRIPPING BUT THE BUYER DON'T HAVE CAR, HE/SHE MIGHT PAY THE MINIMAL COST OF FUEL EXPENSES ( to be refunded once will reserve a unit ) EXCLUSIVE SITE VIEWING."
BE AWARE OF THE PRICE HIKE IF YOU CAN'T RESERVE NOW!
I'M NOT OVERPRICING HERE FOR 19 YEARS!
Provider For All Types Of Affordable Cebu Real Estate Properties, House and Subdivisions, Lowcost Housing and Condominiums For Sale!
As Number One Website We Guarantee Of No Overpricing Here!