Floor plans feature wide living and dining spaces with expansive mountain views. Surfaces and finishes comprise of high quality materials that will stand the test of time while woods and fittings are of high end quality. Keen architectural design enhance contemporary roof lines and open spaces provide natural light. Houses open up refreshing mountain views of Maria Luisa . Spacious and comfortable open plan architecture afford a sense of elegance without sacrificing a sense of home.
The most remarkable and elegant
Cebu City house and lot at CASA ROSITA
, which is having an area of 7.5 hectare residential development of all single detached homes strategically located in the vast 20-hectare ARCENAS ESTATE, along Duterte Street, Banawa, Cebu City . It is another quality residential development by Handumanan Development Corporation, the real estate division of the ARCENAS GROUP OF COMPANIES, the same Developers who developed the noble PASEO SAN RAMON.
Casa Rosita is nicely settled on a rolling terrain that gives you a good view of the hills and the sea and a portion of the City of Cebu.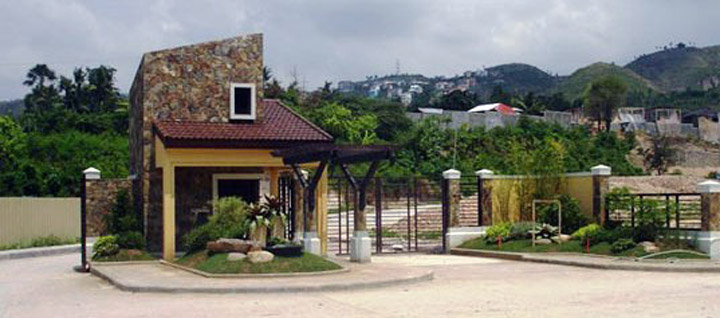 ELEGANT ENTRANCE GATE
It is the only subdivision development in the heart of the city with a 20-meter entrance avenue, nestled on the hills where one gets a cool breeze from the hills which is perfect for urban living. It is situated just about 5 to 10 minutes drive to business districts, schools, churches, hospitals, and markets in Cebu City .
The whole Arcenas Estate was master planned to be a complete community with posh residences, a commercial district, and an I.T. Zone. Presently, one of the locators at the PEZA-registered Arcenas IT Building is Convergys Phils. Services Corporation, the local subsidiary of the largest call center operator in the US .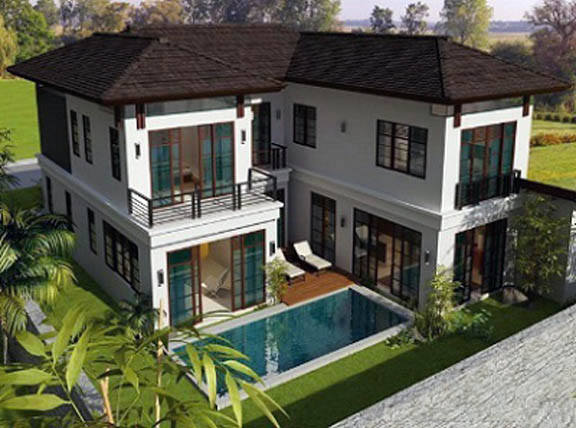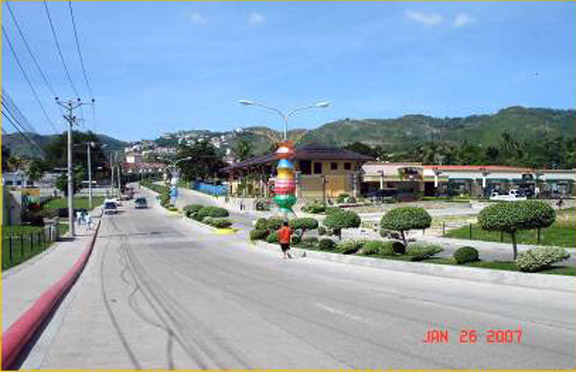 The COMMERCIAL AREA of Arcenas Estate will initially consist of the PASEO CENTER, a town center to service the needs of the residents of Paseo San Ramon and Casa Rosita, as well as the employees of the IT locators.
The anchor store at Paseo Center is RUSTANS SUPERMARKET, one of the most well-known supermarket chains in the Philippines.
STARBUCKS, JOLLIBEE, SAWADEE SPA, & CHAINS BOUTIQUE also recently opened its doors to the public. We shall open the rest of the commercial establishments at Paseo Center in the next couple of weeks (consisting of Red Moon Cafe , David s Salon, . . . and other specialty restos, shops, and banks).
Casa Rosita is the ONLY residential homes project with a TOWN CENTER/COMMERCIAL AREA.
With the development of the commercial area, investors and homeowners of Casa Rosita will surely get a high appreciation and a high yield of return for their investment.
CASA ROSITA AMENITIES: parks and playgrounds, clubhouse and swimming pool, wading pool for kids, activity lawns, concrete activity pad, etc... It is a community of all single-detached homes (over 150 units).
The Midland at Casa Rosita
Relish in the soothing blend of Asian comforts and modern elegance. It s urban luxury at its finest! A sense of high contemporary style complements the balance of maximum functionality and private space.
Design Theme- Modern Asian a blend of asian comfort and modern elegance. A sense of high contemporary style balance of maximum functionality and private space.
Color Scheme-Earth tones accentuated with rich hues and textures.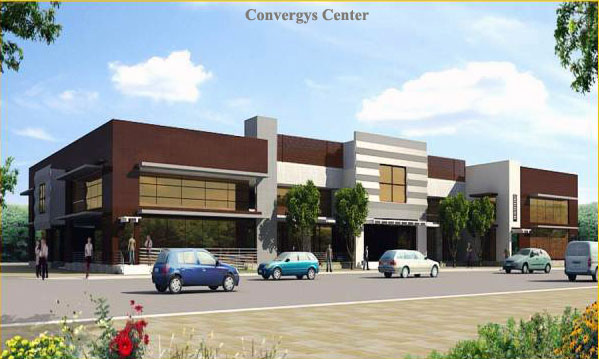 CASA ROSITA VILLAS

HOUSE SPECIFICATIONS:
Lot Area : 415 sq. m
Floor Area : 362 sq. m.
Total Contract Price:

Ground Floor:
Floor Area: 153.33 sq. m
Living, Dining, Kitchen
Maid Quarter with 1 T&B
Guest Room with 1 T&B
Laundry Area
Drying Area
Deck
2 Car Garage
Provision for Optional Parking
Infinity Pool (By owner)
Second Floor:
Floor Area: 146.37 sq. m
3 Bedrooms
3 Toilet and Bath
2 Walk in Closets
2 Balconies

ESTIMATED PRICE: 35 MILLION UP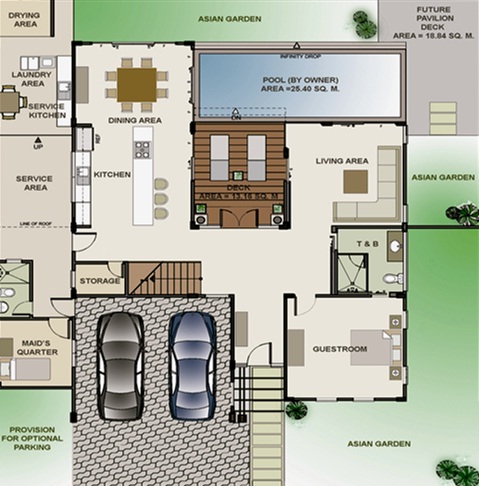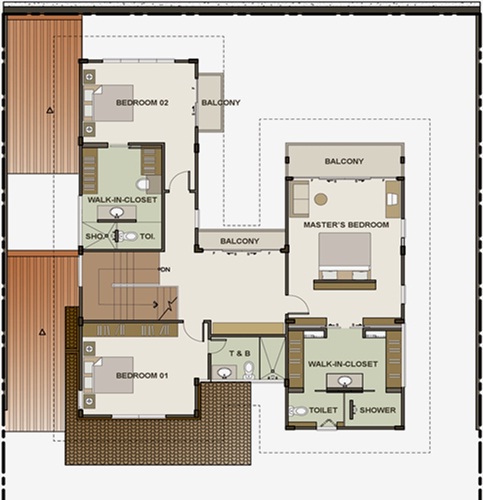 TERMS AND CONDITIONS:
1.) Total Contract Price is valid only for 30 days and ins inclusive of VAT.
2.) Reservation fee is non-transferable
3.) Only Fifty Percent (50%) of the reservation fee is refundable
4.) Bedroom cabinets, lighting factures and landscaping are not included.
5.) Registration and other expenses for the transfer of title shall be for Buyer's account.
6) Real Estate Taxes shall be for Buyer/s account starting on the date the UNIT TURN-OVER
INTERIOR HOUSE MODEL DESIGN ( Pls. click images below to zoom out! )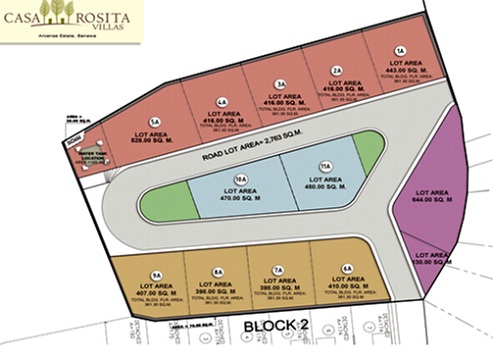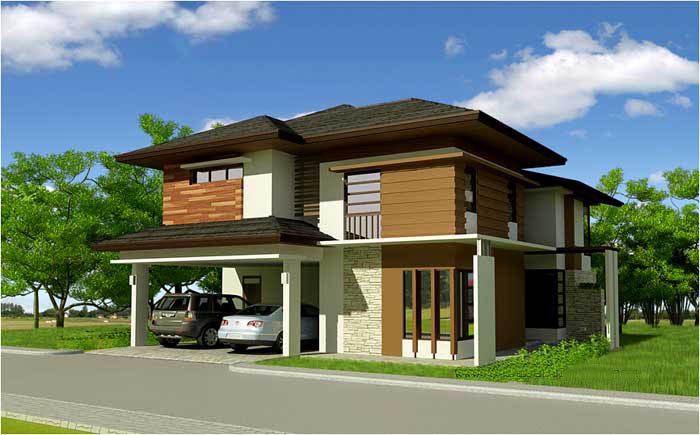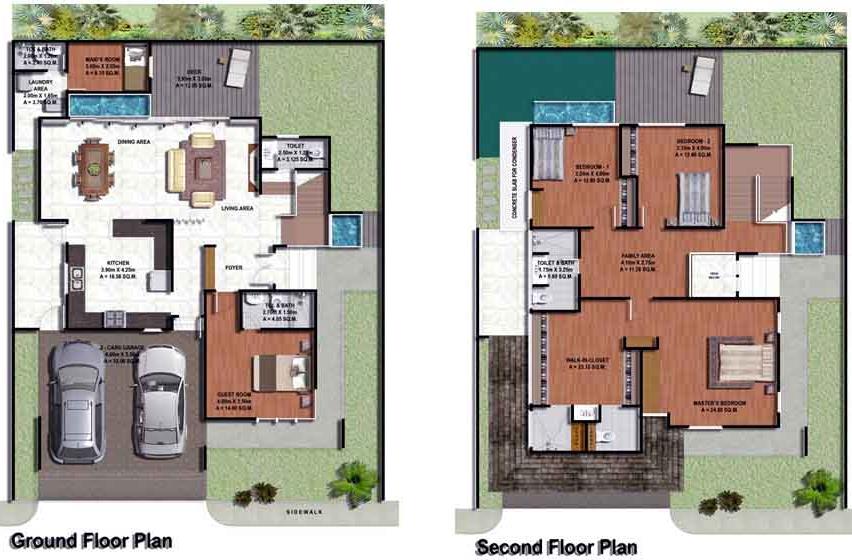 THE MIDLAND HOUSE DESIGN
HOUSE DETAILS:
Ground Floor:
Maid s room with toilet and bath
Guest room with toilet and bath
Powder room with toilet
Living, Dining, Kitchen
Porch, Foyer
2 Car Garage
2nd Floor:
Masters bedroom with Toilet and Bath
Masters Walk- in Closet
Bedroom 1
Bedroom 2
Family Area
Common Toilet and Bath
Floor Area: 251 sq. m.
Lot Area : 253 sq. m.
Total Contract Price: P 14,980,560.00
Reservation Fee: P 300,000.00

SAMPLE COMPUTATION:

IN-HOUSE FINANCING:
Total Contract Price P 14,980,560.00
40% Downpayment P 5,992,224.00
Less: Reservation Fee 300,000.00
Net Downpayment P 5,692,224.00
3 months to pay at P 1,897,408.00/month
60% Balance P 8,988,336.00
21 months to pay 0 Int. at P 428,016.00/mo.

BANK FINANCING:
Total Contract Price P 14,980,560.00
30% Downpayment P 4,494,168.00
Less: Reservation Fee 300,000.00
Net Downpayment P 4,194,168.00
3 months to pay at P 1,398,056.00
70% Balance P 10,486,392.00
Sample Bank Computation from Metrobank:
3 years @ 7.75% P 327,397.36
5 years fixed @ 10% P 222,804.84
10 years @ 10.50% P 141,498.42
15 years @ 10.50% P 115,916.46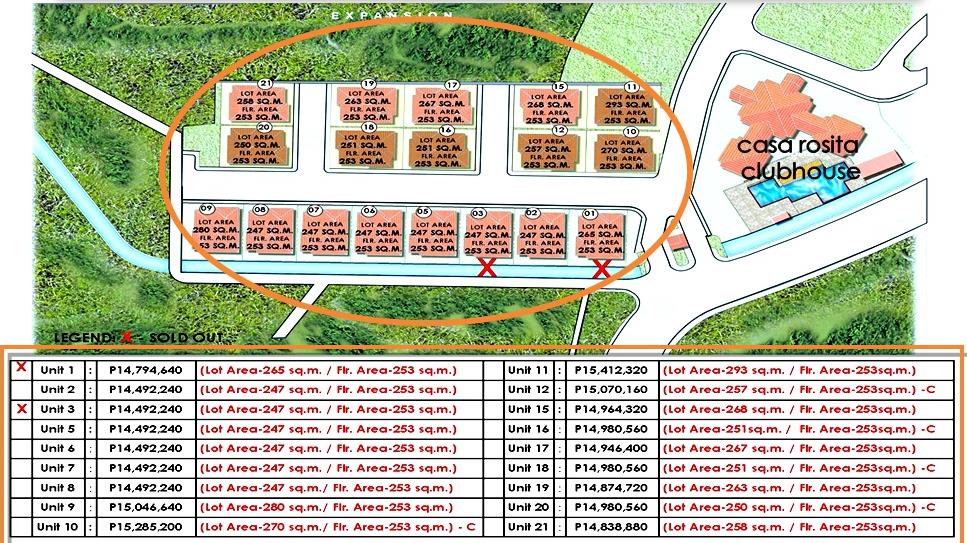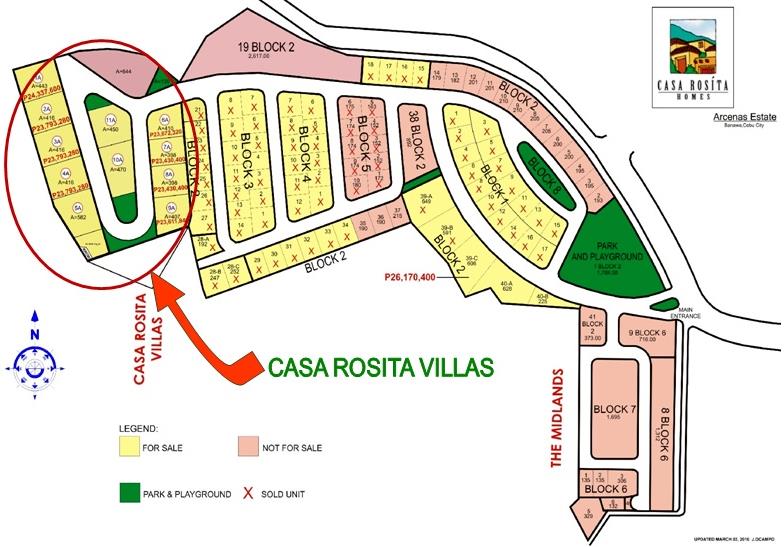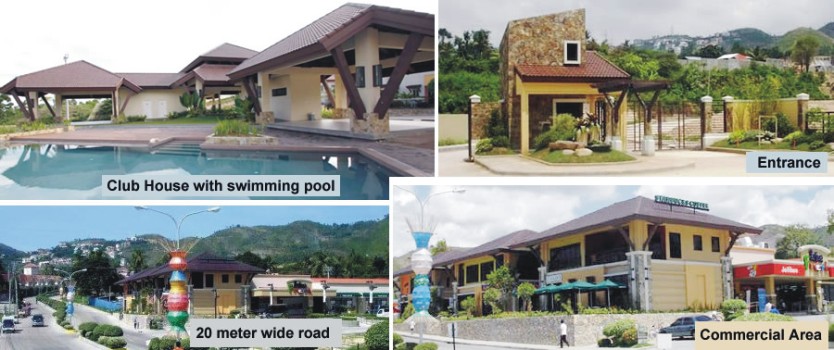 CASA ROSITA VILLAS CEBU HOUSE AND LOT SUBDIVISION PROPERTY
Lahug, Cebu City
IMPORTANT REMINDERS:
WE DON'T HAVE RENT TO OWN IN CEBU ANYMORE. FOR THE CHEAPEST CEBU
R
EADY
F
OR
O
CCUPANCY, YOU NEED TO SECURE AT LEAST PHP 400,000.00 CASH ON HAND TOGETHER WITH LOAN GUARANTEE COMING FROM BANK/PAG-IBIG IF YOU LIKE TO MOVE IN THE UNIT RIGHT AWAY.
FOR BUYER'S WHO CAN'T AFFORD YET TO BUY THE
RFO
UNIT I MAY SUGGEST TO PREFER GET THE PRE-SELLING ONE, DUE TO LONG TERM EQUITY/DOWNPAYMENT THAT SURELY YOU CAN AFFORD IT. ONCE THE THIRD MACTAN BRIDGE WILL BE FINISHED BY YEAR 2022 ABSOLUTELY ALL REAL ESTATE PROPERTIES IN CEBU BECOME VERY EXPENSIVE AND THE POSSIBILITY OF NO MORE HOUSING SUBDIVISION, ONLY CONDOMINIUM MAY THE PROJECTS DURING THAT TIME
.
20 YEARS OF SOLID SELLING EXPERIENCED WITH GOOD TRACK RECORD AS ONE OF THE TOP SELLER IN CEBU!
"FOR FREE COMMON SITE TRIPPING VEHICLE THE BUYER MUST INFORM ME AT LEAST ONE DAY AHEAD ( using develpoer's vehicle). FOR A PERSONAL AND EXCLUSIVE SITE TRIPPING BUT THE BUYER DON'T HAVE CAR, HE/SHE MIGHT PAY THE MINIMAL COST OF FUEL EXPENSES ( to be refunded once will reserve a unit ) EXCLUSIVE SITE VIEWING."
BE AWARE OF THE PRICE HIKE IF YOU CAN'T RESERVE NOW!
I'M NOT OVERPRICING HERE FOR 19 YEARS!
Provider For All Types Of Affordable Cebu Real Estate Properties, House and Subdivisions, Lowcost Housing and Condominiums For Sale!
As Number One Website We Guarantee Of No Overpricing Here!