CEBU REAL ESTATE PROPERTY INVESTMENT
Here are updates for lucky 8 essential reasons on why Cebu is best for real estate property investment!

*Growing and Booming Economy
*Subdivision and Condominium Vast Developments
*Real Estate Property Value Appreciation
*Advantage Strategic Location
*Convenient Access to Local and International Places
*Skillful and Talented People
*Excelent and Impressive Tourism Industry
*Peace and Order Stability
Growing and Booming Economy
Our Cebu trades and industries, especially in the Information Technology and Business Process Outsourcing sectors, have remained stronger against all crises.
Besides, due to the rise of BPO international companies in Cebu, this trend has accounted for the increase in demand for office spaces. This is supported by a 2020 (first quarter) study on the property market of Cebu stating that more than half of of the office leases are from outsourcing businesses.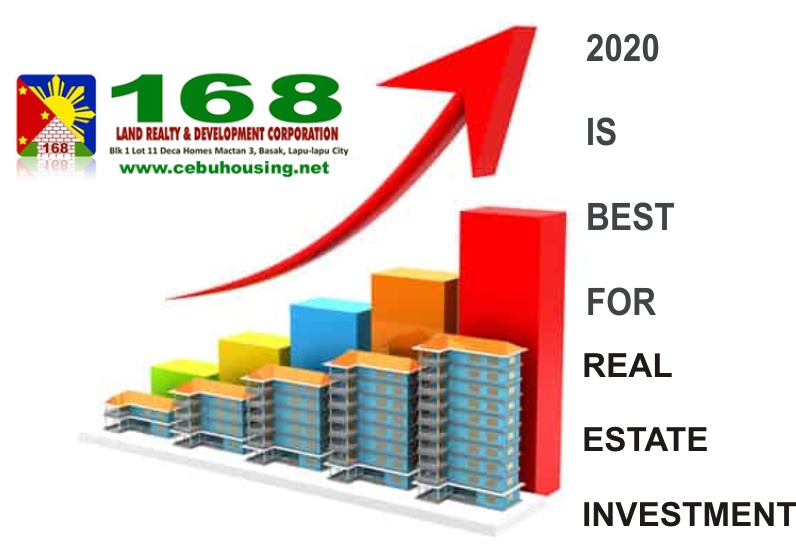 2020 IS BEST FOR INVESTMENT!
Excellent and Impressive Tourism Industry
Cebu are gifted by natures with the potential to offer both business and leisure because of their numerous tourist destinations. It is in Cebu where you can work in the morning, and chill out in attractive spots in the afternoon.
This province provides varieties of places to go to - either in the city or in the rural area. Natural resources are rich in Cebu. Probably you can chill out in the beaches of Mactan, Cebu.

The South and North Cebu will also bring you to spectacular tourist destinations such as beaches, falls, lakes, rivers, springs, and more.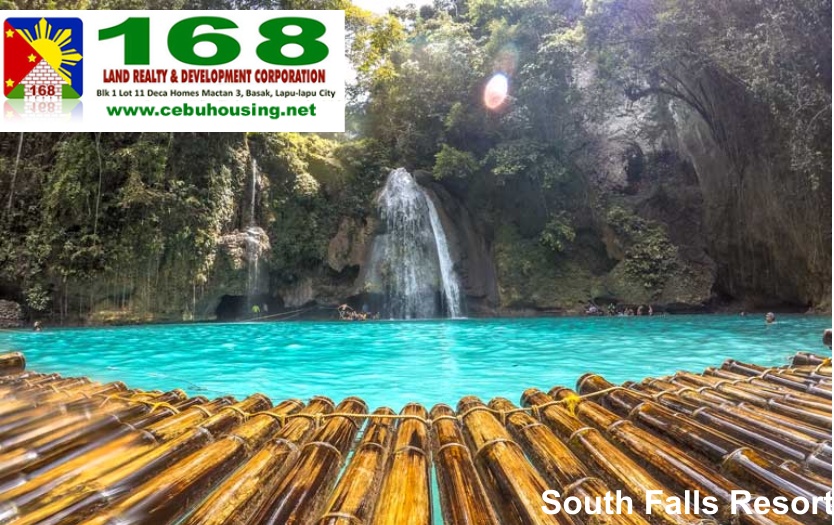 2020 IS BEST FOR INVESTMENT!
Advantage Strategic Location
Cebu is the "Queen City of the South" and within the heart of the Philippines. Thus, geographically, it is center for commercial trade and has ports that bring you to the top Luzon region and to the bottom of Mindanao region.
Further, Cebu is the second biggest city in the Philippines. Its metropolitan attribute contributes to the migration of people from both Visayas and Mindanao provinces.
Currently, since Manila, the main city of the country, has already limited spaces to grow, Cebu becomes a very appealing place and the center of Philippines real estate property development.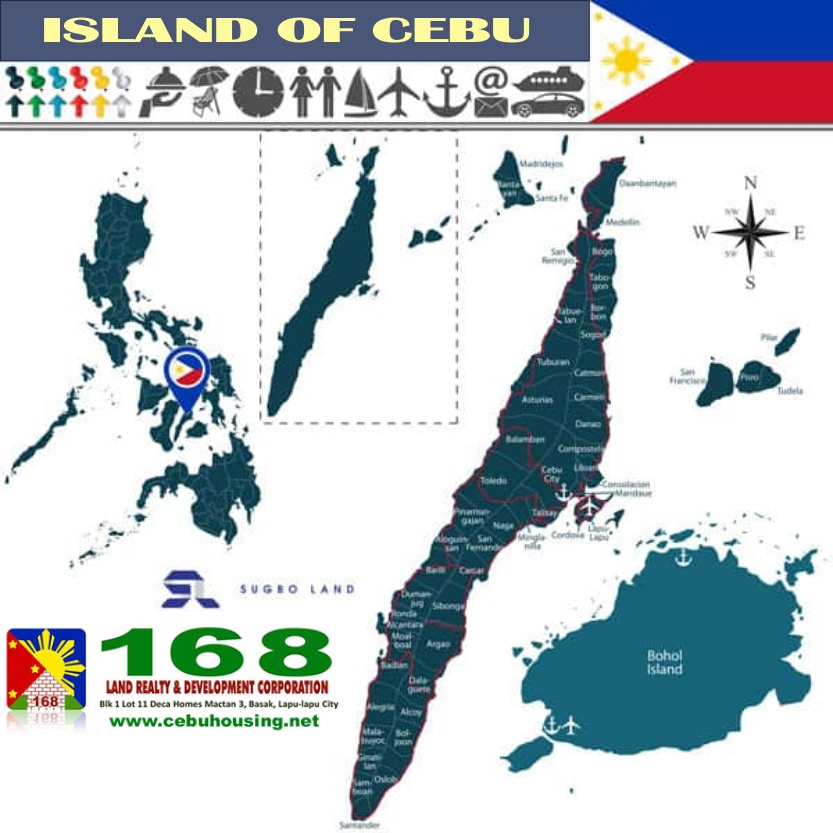 2020 IS BEST FOR INVESTMENT!
Skillful and Talented People
There is great group of talented people found in Cebu and thanks to the training of the reputable universities found here. Not only that, we have the growing employment opportunities also allured skillful individuals from nearby provinces to migrate in Cebu.
Multinational companies seek for highly-trained employees, and Cebu has guaranteed to give them the desired human resources need
.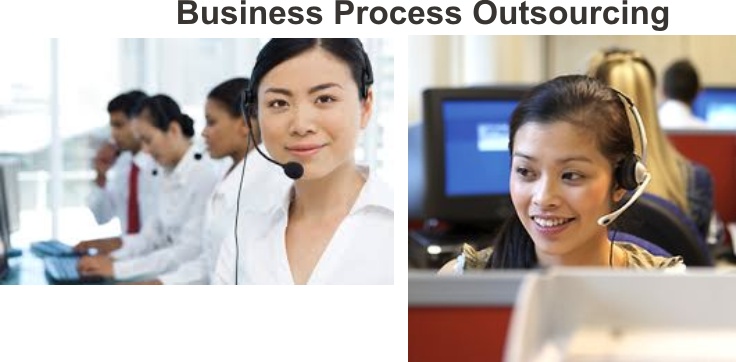 2020 IS BEST FOR INVESTMENT!
Subdivision and Condominium Vast Developments
Cebu is the second largest holder of condominium density and housing subdivisions. Take note, these real estate project developments are even evaluated as low, middle and high end.
Residentially within the City of Cebu area, condominiums are most famous to acquire for investment because of its unit affordability compare with house and lot subdivisions. Even though inventories for house and lots decreases during the second quarter of 2017, but it was filled up by condominium projects and the purchasing of it was at a faster rate.
Further, the number of condominium units in Cebu has increased to about 19,000 units this 2020 from 17,000 in 2017. The affordability of condominium units in Cebu is key factor as well in the acquisition of properties for investment. Among Overseas Filipino Workers (OFWs) and foreign investors, when compared to condo unit in other countries, Cebu offers favorable yet cost-effective value properties.
For house and lot investment it's much better to purchase it during pre-selling price. Better choice a housing subdivision in a right price with right location, to ensure good returns.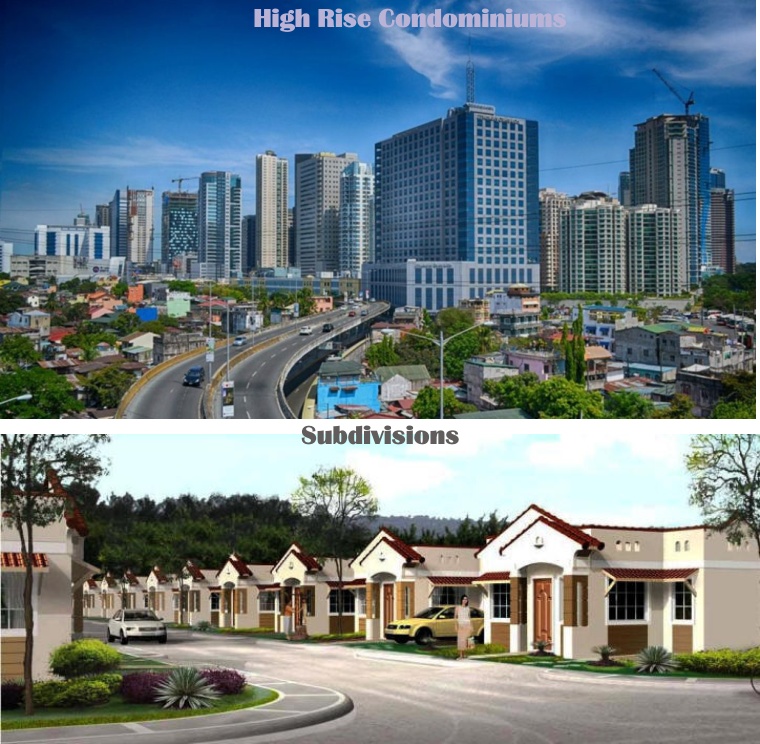 2020 IS BEST FOR INVESTMENT!
Real Estate Property Value Appreciation
Since business opportunities really boom in Cebu, that's why our population starts growing. Thus, when people relocate to Cebu, this means a higher demand for real estate properties.
With this increase of demand for real estate, the value of these properties persistently rises. Therefore, if you seek to buy Cebu land, residential or condominium assets for investment, you will surely see the growth of your money's worth.
For complete details of Cebu condominiums just
read more here.
For vast info about Cebu house and lot just
read more here.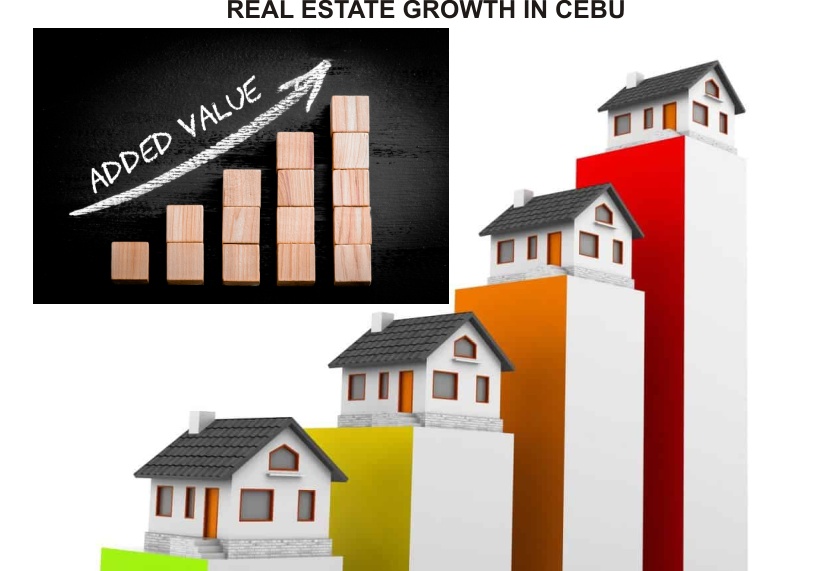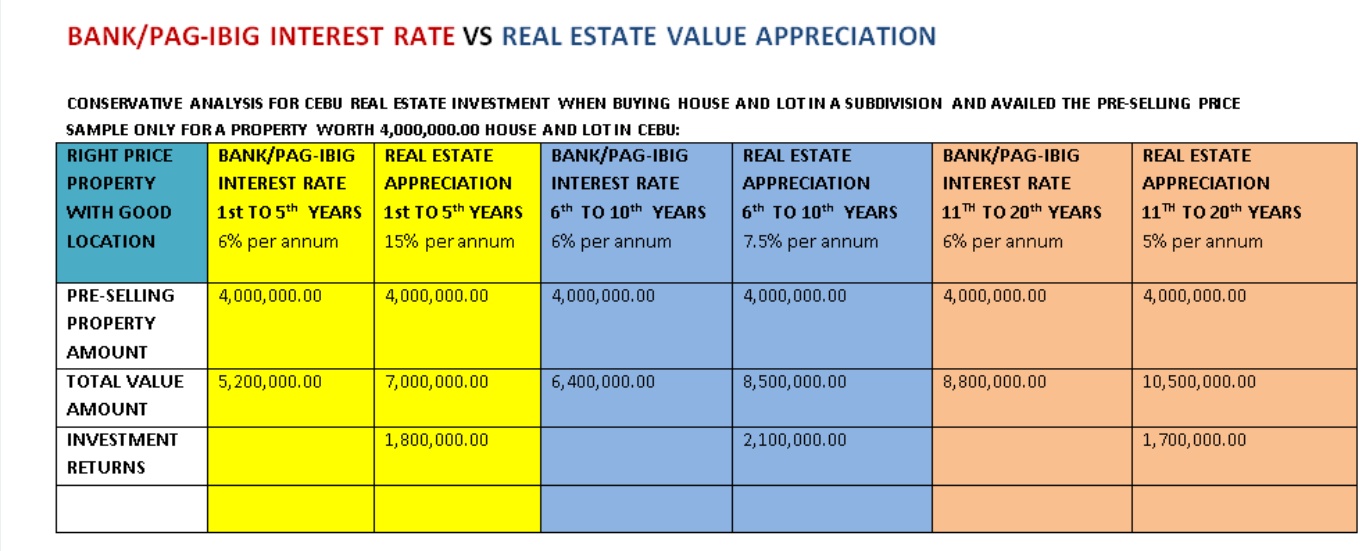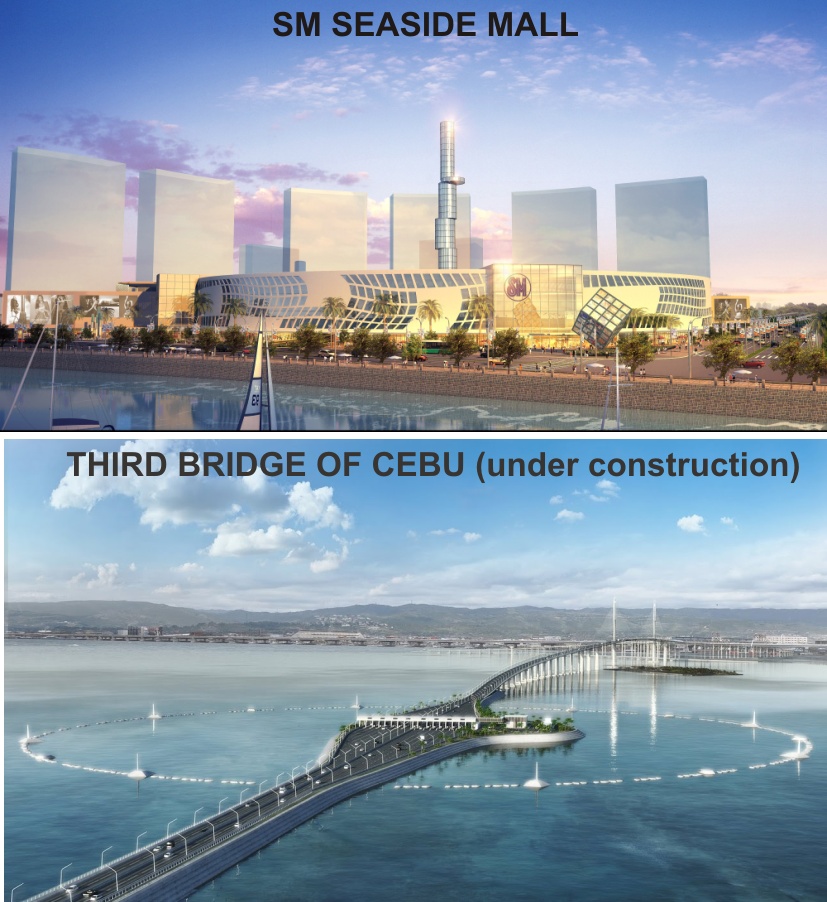 Convenient Access to Local and International Places
We are having the first international resort airport of the world, is opened in Cebu. The new Mactan-Cebu International airport unfolds its Terminal 2. The annual capacity of passengers increases from 4.6 million to 12.3 million, according to the Department of Transportation and Communication.
Furthermore, there are new airlines and destinations improvement brings that enhanced connectivity to international countries. As mentioned earlier, Cebu has ferries and ships to neighboring provinces. This makes Cebu the point for transport to these other islands of the region.
By year 2022 probably the 3rd bridge that connect Cordova and Cebu City will be finished during the term of Pres. Rodrigo R. Duterte.

2020 IS BEST FOR INVESTMENT!
Click image below to make it larger view!
2020 IS BEST FOR INVESTMENT!
Peace and Order Stability:
CEBU, Philippines - Cebu City Mayor Edgardo Labella has ordered the creation of the City Peace and Order Council (CPOC) to ensure and maintain the peace and order in the city.
Section 16 of the Local Government Code of 1991 or Republic Act 7160 mandates all local government units to ensure and maintain peace and order, and preserve the comfort and convenience of their inhabitants. Still Cebu has low crime rates now compare from previous administration. In fact locals and foreign nationals are safe to walk and room around the city 24/7.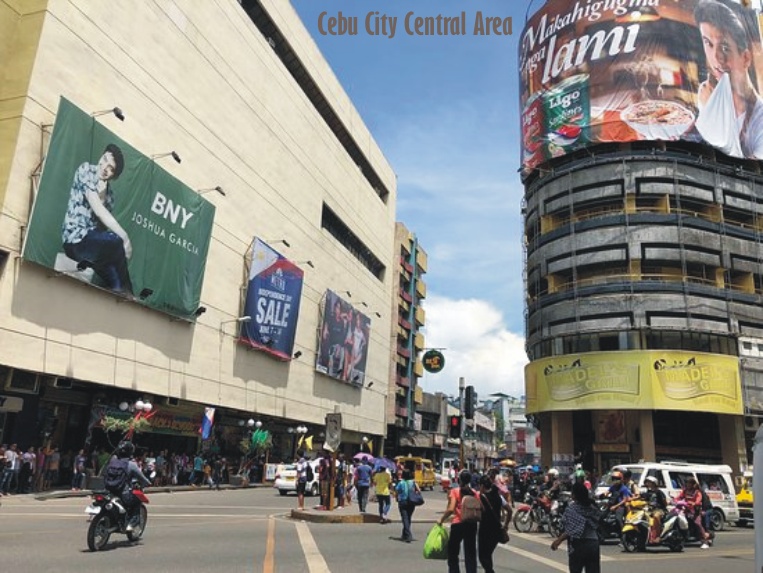 IMPORTANT REMINDERS:
WE DON'T HAVE RENT TO OWN IN CEBU ANYMORE. FOR THE CHEAPEST CEBU
R
EADY
F
OR
O
CCUPANCY, YOU NEED TO SECURE AT LEAST PHP 400,000.00 CASH ON HAND TOGETHER WITH LOAN GUARANTEE COMING FROM BANK/PAG-IBIG IF YOU LIKE TO MOVE IN THE UNIT RIGHT AWAY.
FOR BUYER'S WHO CAN'T AFFORD YET TO BUY THE
RFO
UNIT I MAY SUGGEST TO PREFER GET THE PRE-SELLING ONE, DUE TO LONG TERM EQUITY/DOWNPAYMENT THAT SURELY YOU CAN AFFORD IT. ONCE THE THIRD MACTAN BRIDGE WILL BE FINISHED BY YEAR 2022 ABSOLUTELY ALL REAL ESTATE PROPERTIES IN CEBU BECOME VERY EXPENSIVE AND THE POSSIBILITY OF NO MORE HOUSING SUBDIVISION, ONLY CONDOMINIUM MAY THE PROJECTS DURING THAT TIME
.
20 YEARS OF SOLID SELLING EXPERIENCED WITH GOOD TRACK RECORD AS ONE OF THE TOP SELLER IN CEBU!
"FOR FREE COMMON SITE TRIPPING VEHICLE THE BUYER MUST INFORM ME AT LEAST ONE DAY AHEAD ( using develpoer's vehicle). FOR A PERSONAL AND EXCLUSIVE SITE TRIPPING BUT THE BUYER DON'T HAVE CAR, HE/SHE MIGHT PAY THE MINIMAL COST OF FUEL EXPENSES ( to be refunded once will reserve a unit ) EXCLUSIVE SITE VIEWING."
BE AWARE OF THE PRICE HIKE IF YOU CAN'T RESERVE NOW!
I'M NOT OVERPRICING HERE FOR 19 YEARS!
Provider For All Types Of Affordable Cebu Real Estate Properties, House and Subdivisions, Lowcost Housing and Condominiums For Sale!