Citta di Mare Cebu has been desiged to be one of the most modern City's in Asia!
The First Residential Cluster, AMALFI OASIS Cebu Condominium for sale is a Spanish Inspired Theme of Mid-rise Condominium with 2 bedrooms (56 sq.mtrs) and 3 bedrooms (113 sq.mtrs).
Rest and recreation in lush proportions. Within its secure, gated premises, Amalfi Oasis makes resort living a way of life. Swimming pool, Clubhouse, Bar and lounge, Basketball court, Rest/Event gazebo, Parks & play areas, Path Walks, Kiddie nooks.
Citta Di Mare literally means " City By the Sea " and is located in South Road Properties, Cebu, Philippines. Citta di Mare, or "the City by the Sea", captures the charms of resort living with its majestic views of Mactan's coast and Cebu's mountains. The development, bisected into 2 sections by the Cebu Coastal Road, will redefine waterfront and seaside resort living in the Visayas.
Citta Di Mare concept is the combination of 4 Waterfront Destinations in the world, namely:
1. Darling Harbor, Sydney Australia
2. New Port Beach, California
3. Fisherman's Wharf
4. Romantic French Riviera
* Clusters of five-storey buildings are interspersed with luxuriant gardens, courtyards and landscaped pockets.
* Pedestrian-friendly community
* 20-meter-wide landscaped walkways and bike lanes link all buildings
Other Projects in SRP Cebu
Proposed Court of Appeals Building
SM Prime Holdings development
Bigfoot
City Hall Block
UP Campus
II. Location
South Road Properties (SRP), Cebu City
The South Roads Properties (SRP) is a 300-hectare prime property development project on reclaimed land
located a few meters off the cost Cebu's central business district. It is registered with the Philippine
Economic Zone Authority (PEZA) as a Special Economic Zone.
Its project cost of over 12Bn Yen was funded by the Japan Bank for International Coopreation (JBIC).
Counterpart funding was provided by the City of Cebu which owns the project.
Abutting the SRP is the Cebu Coastal Road, a 12-kilometer, 4-lane highway that costs 18Bn Yen and was also
funded by the JBIC.
Features of and Infrastructure at the SRP (from the Cebu City Government)
Reclamation and all other civil works were done by Japanese contractors in conformity with
internationally accepted engineering standards.
To optimize the use and cost of water, a dual piping system will be installed, a separate pipe for
potable water and another one for gray water.
Fiber Optic cables for all telecommunications and broadband requirements will be available.
III. Concept
The Logo
The Nautilus (from Greek !"#$, 'sailor') has survived relatively unchanged for 450 million years and is one of the only shells to survive from the Dinosaurs era. Beauty and Renewal. The Nautilus shell, lined with mother-of-pearl, grows into increasingly larger chambers throughout its life and so has become a symbol for expansion and renewal. Dating back to Hindu myth, the Nautilus Shell was mentioned as a symbol of many things in creation. It is also a symbol for the inner beauty of nature. Renowned. Back in the age of exploration and expedition, the nautilus was one of the strange creatures
Found on voyages to the Southern seas, and many an idle sailor would spot this tiny-shelled creature floating on the quiet sea. The nautilus took on mythical proportions when sailors told of their south sea adventures toeager listeners gathered around the fire on a cold winter's night, back in the northern ports of England or of
the northeastern United States.
Herald of good things to come. In Greek and Roman mythology, Triton, the son of Poseidon who dwells in the sea, only rises to the surface to blow his horn - a shell shaped like the nautilus. From Triton's horn comes the magic or mystery which sailors pray for to calm a bad storm at sea.
The approximately 50has property is envisioned to be just that - a thriving metropolis complete with all the conveniences of living within the city. Investing in a home at Citta di Mare doesn't just mean getting a dwelling unit - you invest in a city. The residential community comes with separate amenities per cluster, with generous open spaces and landscaped areas. It is a pedestrian-friendly community with car-free zones where your children can run around freely. The community has a central amenity area complete with a
church, school, retail shops, cafes and sports ground. The proposed UP campus is also just a few blocks away. Across the road is Il Corso, a waterfront lifestyle strip that introduces a new dimension of seasidepleasures. It features a boardwalk, beach sandbox, marina, cafes, bars, restaurants, souvenir shops, home depot, retail shops, exhibit tents, amphitheater and high-rise residential condominiums.
A sunset stroll on the beach…a leisurely lunch overlooking the water…dancing the night away at a beachfront concert…cocktails onboard a moonlit cruise. The charms of seaside living abound, evoking images of world-class waterfront attractions such as Sydney's Darling Harbor, Newport Beach, Fisherman's Wharf, and the romantic French Riviera. Citta di Mare captures this idyllic lifestyle. Here, resort living becomes a way of life. You can fulfill your dreams of making the sea a constant, soothing presence in your life.
IV. Project Proponents
Citta di Mare is a joint venture development between the City of Cebu and Filinvest Land, Inc. Cebu City Government is the owner of the South Road Properties (SRP) composed of 300 hectares of prime property development on reclaimed land located a few meters off the coast of Cebu's central business district. The SRP cost over 12Bn Yen and was funded by the Japan Bank for International Cooperation. Counterpart funding was provided by the City of Cebu.
Filinvest Land, Inc. (FLI) is a family corporation owned by fellow Cebuanos - The Gotianun Family. Whatever a Filipino family's dream may be, Filinvest can build it. From a first home, a lasting legacy, to a desired lifestyle, the company caters to the need of every Filipino, whoever he may be.
- 50 years in the business and one of the country's leading real estate developers
- With a diverse property portfolio catering to all markets - from its core best-value homes to premier communities and townships, retail and commercial establishments, offices and business parks, condominiums and leisure developments
- With assets valued at 165.59 billion and stockholders' equity of Php62.37 billion
- Developed over 2,000 hectares of land and more than 600,000 suare meters of prime office, residential and retail spaces
- Built on the Gotianun tradition of integrity, quality and service.With every milestone conquered, one more Filipino dream is fulfilled.
---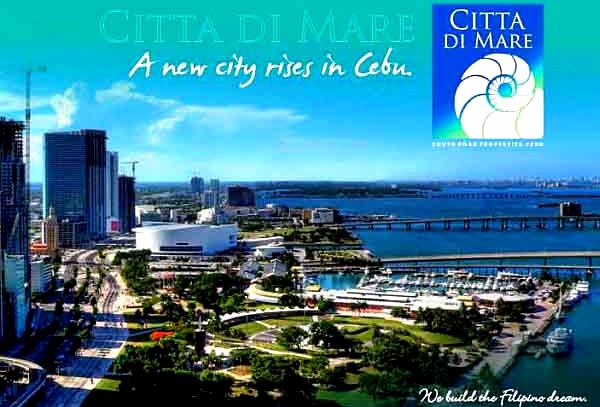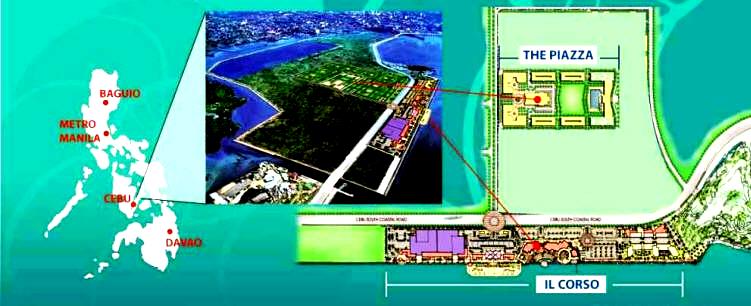 Citta di Mare - Amalfi Bldg. 2
2 Bedroom Unit:

Living/Dining 19.38 sq .m
Kitchen 4.96 sq. m.
Master s Bedroom 11.86 sq. m
Bedroom 1 12.00 sq. m
Toilet and Bateh 5.20 sq. m.
Balcony 3.39 sq. m
Total 56.79 sq. m.
Unit Area: 53.40
Balcony : 3.39
Total 56.79
Sample Price:
Facing Proposed UP Campus
TCP: P 5,623,200.00 (U2308)
Facing Cluster Amenities:
TCP: P 5,764,700.00 (U2318)

PAYMENT TERMS:
a.) Cash Payments:
*Spot Cash upon reservation with 8% discount net payable = Php 5,293,700.00
*Spot Cash within 30 days with 5% discount net payable = Php 5,457,000.00

b.) Defferedd Cash Payment: 24 months to pay without interest = 245,053.19/mo.

In-house or Bank Financing Scheme:
20% Downpayment:
*Spot cash payment with discount = 1,100,505.20 or
*12 months staggard payment without interest = 94,596.67/mo.

80% Balance to be financed: In-house or Bank Financing
In-house:
*10 years to pay = 90,451.66/mo.
Bank:
*10 years to pay = 61,052.10/mo.


UPDATED AS OF DECEMBER 12, 2014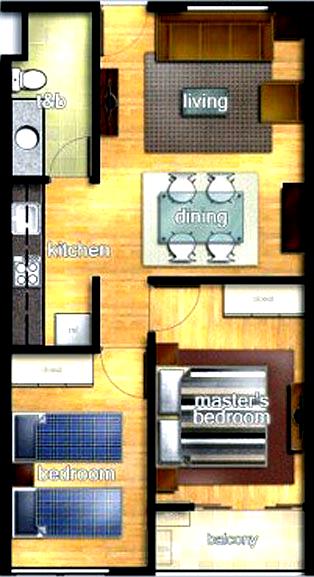 AMALFI OASIS AT CITTA DE MARE - 2 BEDROOMS UNIT
Citta di Mare - Amalfi Bldg. 2
South Road Properties, Cebu City
Building 2, Ready for occupancy in October 2012
( Downpayment is payable until 9 months only )
Building 1, Ready for occcupancy in June 2012
( Downpayment is payable until 6 months only )

3 Bedroom Unit:
Specifications:
3 Bedrooms
2 Toilet and bath
Living, Dining, Kitchen
2 Balconies
Unit Area: 106.81
Balcony : 6.77
Total Area 113.58
Facing Proposed UP Campus TCP: P 11,217,100.00 ( U2506)
Facing Cluster Amenities TCP : P 11,600,000.00 (U2512)
Amalfi Bldg. 2 Units (Facing East)

UnitUnit TypeDescriptionUnit AreaBalconyTotal AreaTotal List

Reservation Fee: 30,000 (non-refundable)

Parking Lot: 613,000(optional)

Types of Payment:

1. Spot Cash
8% discount if total contract price is paid together with the reservation
5% discount if total contract price is paid after 30 days from reservation
2. Deferred Cash
monthly installment for 24 months
0% interest ( 50% payment move in requirements )
3. In-House Financing 20/80
20% down payment payable in 9 months
80% balance payable in 5, 7 or 10 yrs
4. 10/10/80 Scheme (UCPB Bank Financing)
1st 10% payable in 16 months
2nd 10% payable in 12 months
80% Bank Financing payable in 5, 7 or 10 yrs

The reservation Fee is non-refundable. If both parties agree on the purchase during the reservation period and the first down payment is paid on its due date, the Reservation Fee may be credited to the Total Contract Price.
Figures shown are inclusive of insurance premium.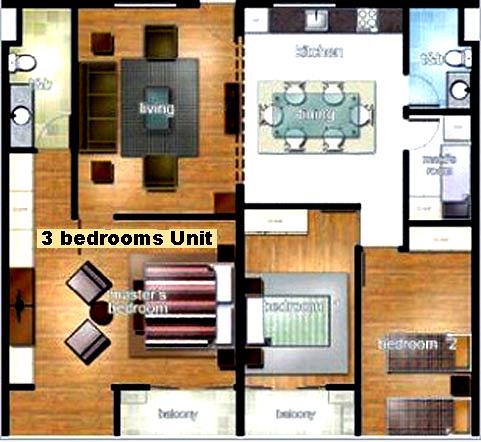 AMALFI OASIS AT CITTA DE MARE - 3 BEDROOMS UNIT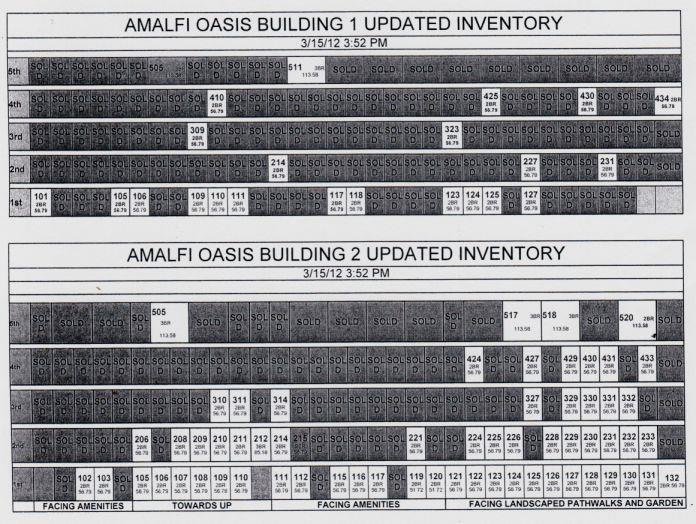 AMALFI

OASIS

BLDG. 1

UPDATED

INVENTORY

MARCH

15,

2012
AMALFI OASIS IS A HIGH END CONCEPT DESIGN!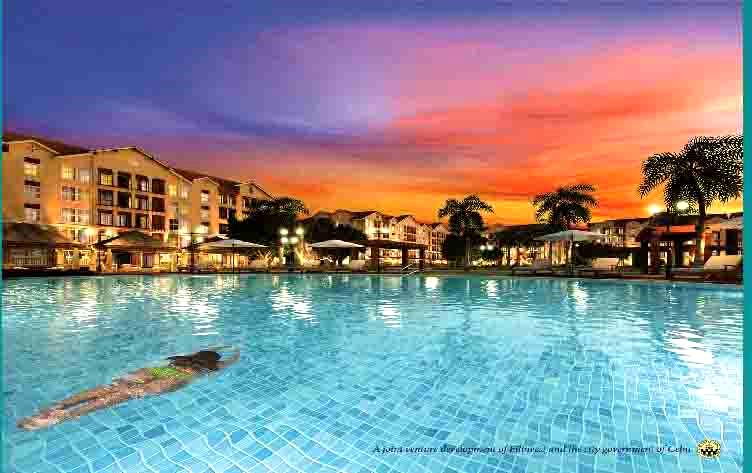 Security will be greatly enhanced since the project is virtually an island and all approaches will have
checkpoints.
Proposed Bus Rapid Transit line
Proposed Ferry Terminal
Buffer zone between SRP and Inayawan area
Locators at the SRP
Proposed Court of Appeals Building
304,100sqm SM Prime Holdings development, bought from the Cebu City Government at 3.1Bn
3.1has area leased to Bigfoot
3.02has proposed City Hall Block
5.1193has proposed UP Campus
0.6439has area for utilities
4.7036has area for DPWH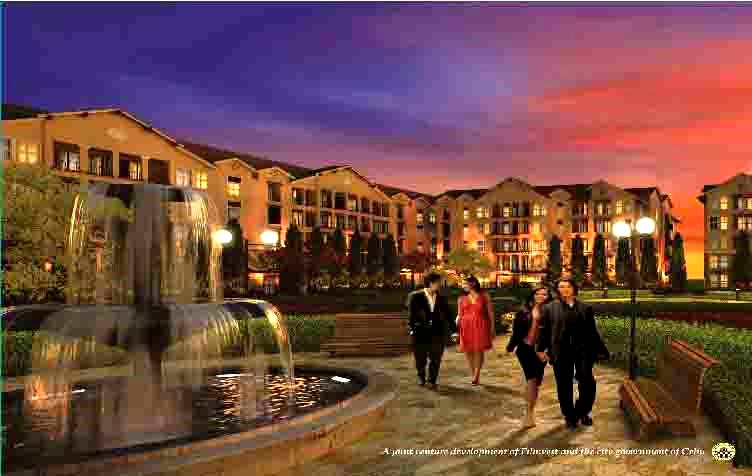 DECEMBER 12, 2014 CONSTRUCTION UPDATES
CITTA DI MARE
A new city rises in Cebu
Citta Di Mare Amalfi Oasis Srp Cebu Condominium For Sale
SRP, Cebu City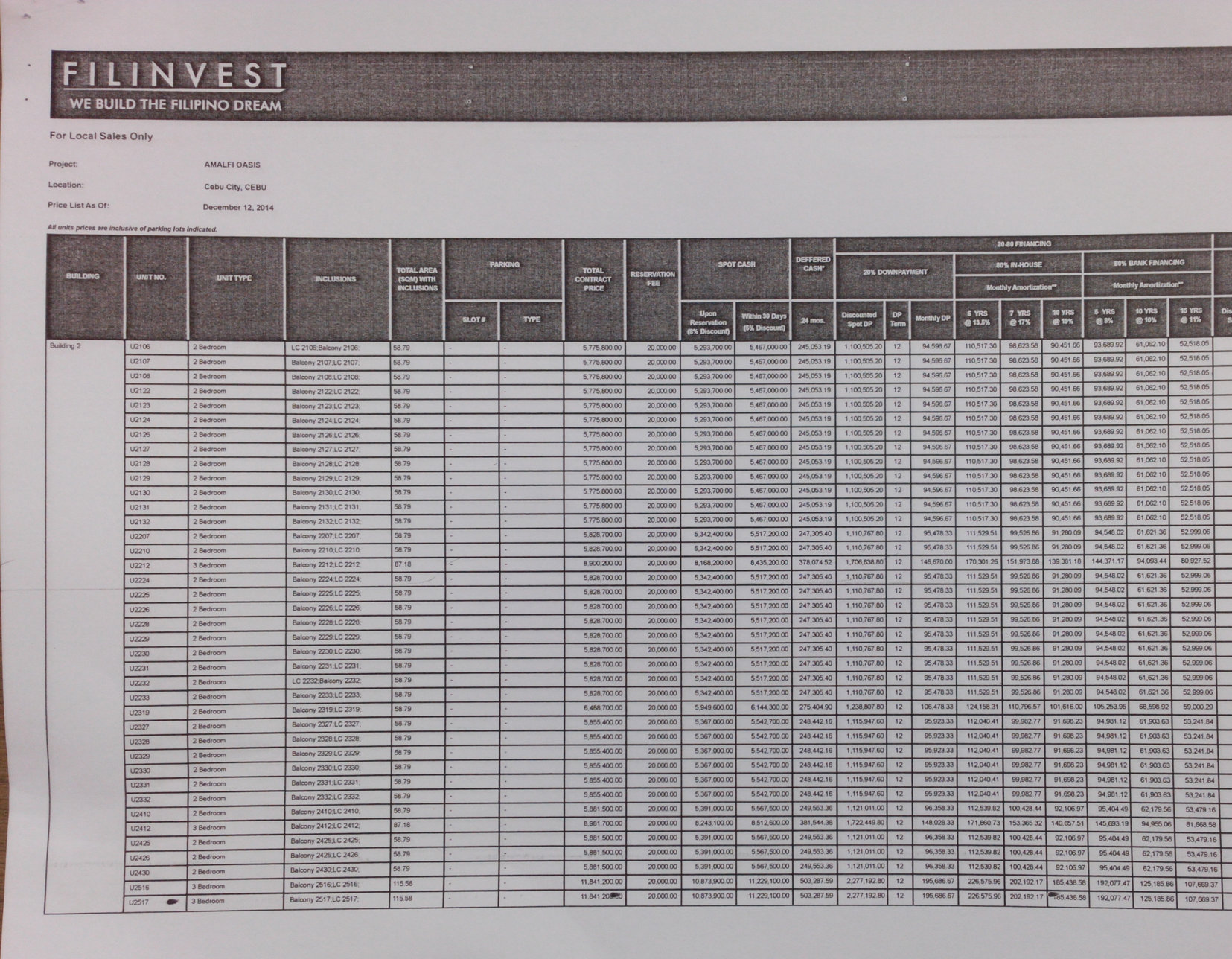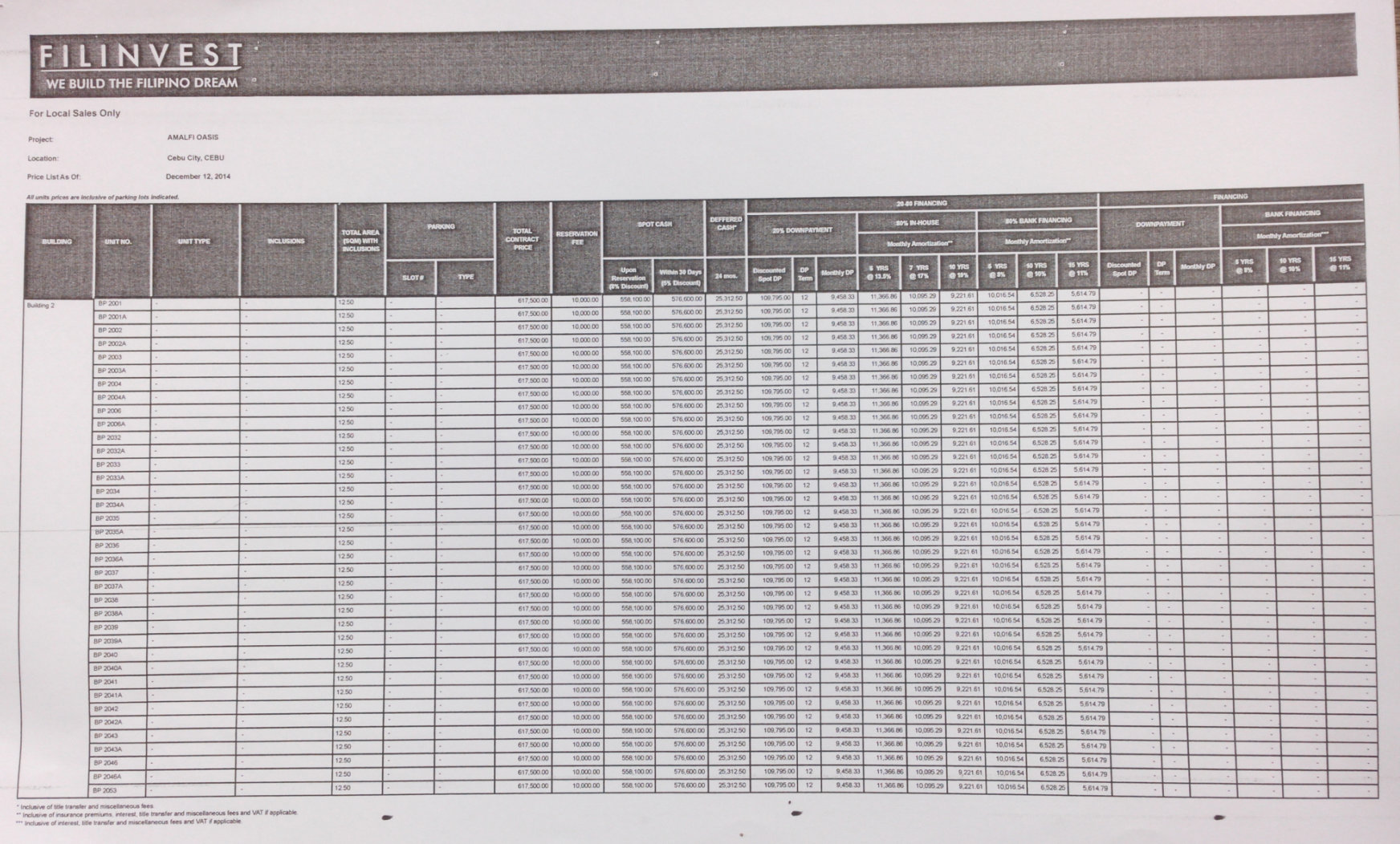 SOLD OUT UNIT!
READY FOR OCCUPANCY UNIT!
LATEST UPDATE AS OF DECEMBER 12, 2014
IMPORTANT REMINDERS:
WE DON'T HAVE RENT TO OWN IN CEBU ANYMORE. FOR THE CHEAPEST CEBU
R
EADY
F
OR
O
CCUPANCY, YOU NEED TO SECURE AT LEAST PHP 400,000.00 CASH ON HAND TOGETHER WITH LOAN GUARANTEE COMING FROM BANK/PAG-IBIG IF YOU LIKE TO MOVE IN THE UNIT RIGHT AWAY.
FOR BUYER'S WHO CAN'T AFFORD YET TO BUY THE
RFO
UNIT I MAY SUGGEST TO PREFER GET THE PRE-SELLING ONE, DUE TO LONG TERM EQUITY/DOWNPAYMENT THAT SURELY YOU CAN AFFORD IT. ONCE THE THIRD MACTAN BRIDGE WILL BE FINISHED BY YEAR 2022 ABSOLUTELY ALL REAL ESTATE PROPERTIES IN CEBU BECOME VERY EXPENSIVE AND THE POSSIBILITY OF NO MORE HOUSING SUBDIVISION, ONLY CONDOMINIUM MAY THE PROJECTS DURING THAT TIME
.
20 YEARS OF SOLID SELLING EXPERIENCED WITH GOOD TRACK RECORD AS ONE OF THE TOP SELLER IN CEBU!
"FOR FREE COMMON SITE TRIPPING VEHICLE THE BUYER MUST INFORM ME AT LEAST ONE DAY AHEAD ( using develpoer's vehicle). FOR A PERSONAL AND EXCLUSIVE SITE TRIPPING BUT THE BUYER DON'T HAVE CAR, HE/SHE MIGHT PAY THE MINIMAL COST OF FUEL EXPENSES ( to be refunded once will reserve a unit ) EXCLUSIVE SITE VIEWING."