OWN THIS CONDOMINIUM UNIT WHICH SURELY FIT YOUR BUDGET!
CITY SOHO CONDOMINIUM FOR SALE IN CEBU CITY, PHILIPPINES
B. Rodrigues, Cebu City
UPDATED AS OF FEBRUARY 12, 2020
City Soho Condominium update for cebu real estate property investment is ready for occupancy already, a Combination of Mall & Condominium Developments will be located at B. Rodriguez St., Cebu City. It is located nearby Fuente Osmena, Vicente Sotto, & Chong Hua Hospital whom we assures of this future building is strategically located at the heart of Uptown Cebu City, and very accessible to all kinds transportation.
This particular future project will house a mall with supermarket, plenty of car parking s, and condominium units (Condo-Hotel & or Condo-Residential). The first few floors are ideal for Small Office Home Office (SOHO) for Business Office, Doctors Clinics, Dental Clinics, Law Firms, BPO offices, Medical Laboratories, and many more. Let s be said that "Why Rent, When You Can Own" just a simply Small Down-Payment and Balance is under the Rent to Own Program.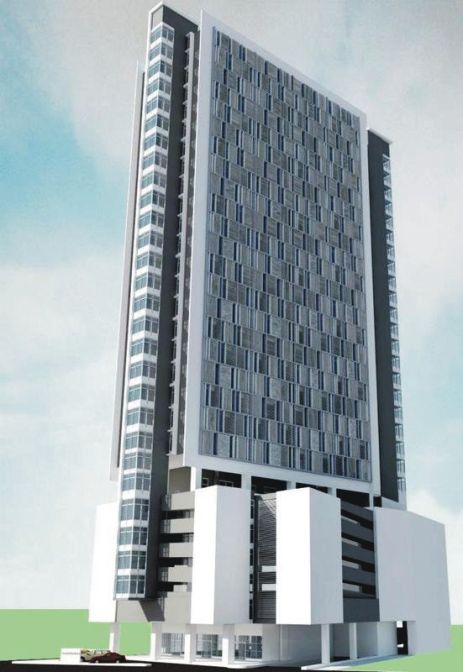 Once you are being convinced and really interested to reserve some units for your future office, clinic, or condominium rental investment…kind please call me below.
The specific design of City Soho is within the concept of Small Office, Home Office and a kind of new concept gaining popularity in Manila is a combination of both office and home right in your own lifestyle condominium living. It is a 30 storey structure with a commercial district in its mezzanine floors located in the busy B. Rodriquez Street, close to Fuente Osmeña, Cebu City. The project designed by TVA Partners Architects is a result of Golden Peach Properties highly successful for One Pavilion Mall and Condo Project, located in Guadalupe., Cebu City.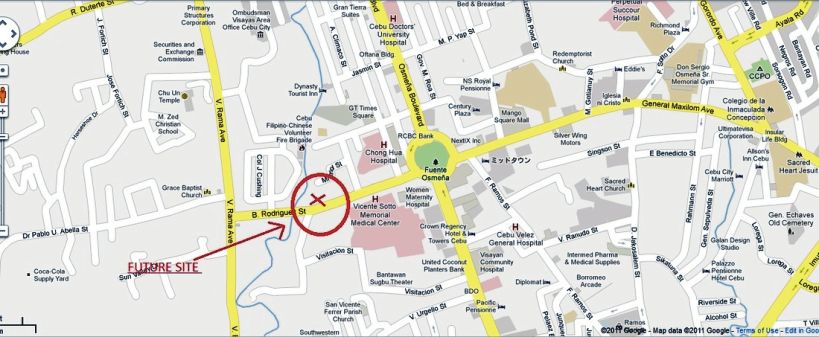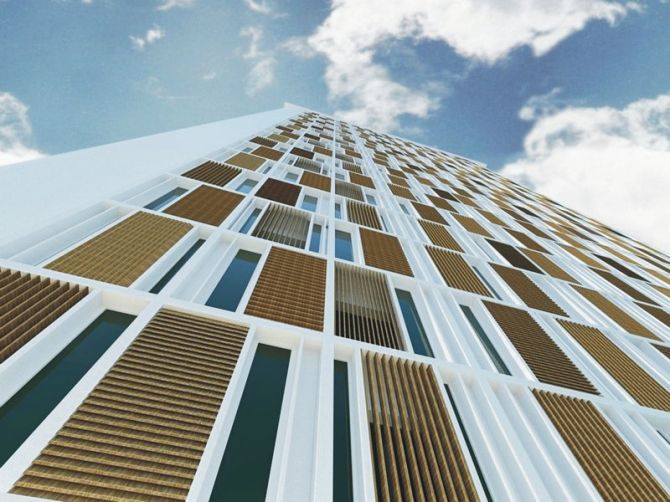 Features & Amenities
swimming pool
gym
multi-purpose hall
kid s play area
Project Details
A 30-storey condominium
2-level basement parking for commercial use
2-level commercial space
4 level parking for offices & residential use
5 level offices
1-level amenities
16 residential units

Locations : B.Rodriguez St., Cebu City
Unit Type : Studio
Area Range : 22.27 square meters
Price Range : Php 1.6 million to Php1.9 million ( depending on the location)
Offices : 22.5 sqm; 26 units/floor; 2 elevators
Residential : 25.50sqm; 27 units/floor; 3 elevators
RESERVATION FEE : Php 20,000 non refundable and non transferable.
We offer affordable payment terms such as :
10% percent downpayment of Php160,000.00, payable in 24 months or an average of 5,833.33 per month
10% percent downpayment of Php160,000.00, payable in 12 months or an average of 13,333.33 per month

Description:
30 storeys
B1,B2 - basement Parking
1st & 2nd floor - Shopping Mall
3rd, 4th, 5th, 6th Floor - 4 Level Parking
7th floor - Amenities
8th floor - GPP Office & Showroom
9th to 16th floor - Medical Office Condominium Units
17th to 30th floor - Condo Residential Units

SOHO UPDATE AS OF FEBRUARY 12, 2020
STUDIO UNIT: 22.5sqm floor area
Complete and Finished unit
Medical Zone - 9th, 10th, 11th , 12th (Lower Zone) SOLD OUT

Office Zone - 15th, 16th (Middle Zone) TWO UNITS AVAILABLE ROOM 1616 & 1621

Residential Zone - 25th (Upper Zone) SEVEN UNITS AVAILABLE ROOM 2519 TO 2525


TOTAL CONTRACT PRICE: RANGES FROM 2.9M to 3M

READY FOR OCCUPANCY UNIT
Terms of Payment: Sample Computation
Total Contract Price: 2,900,000.00
Reservation Fee: P 15,000.00

Payment Term A: 20/80
20% Downpayment: 580,000.00 payable in 6 months no interest
*6 MONTHS TO PAY = 94,167.00 per month
80% Balance: 2,320,000.00 payable by cash or thru BDO Bank Financing
*20 YEARS TO PAY = 16,621.20 per month (Bank mortgage)

SPECIAL DISCOUNT FOR SPOT CASH BUYER!

Above mentioned payment terms are for strict compliance. Any other
payment terms not listed herein, subject for approval by management.

Monthly dues = 60.00 per square meter
One time membership fee = 2,000.00


Note: Buyer may allow to move-in or use the unit upon completely and fully paid the unit.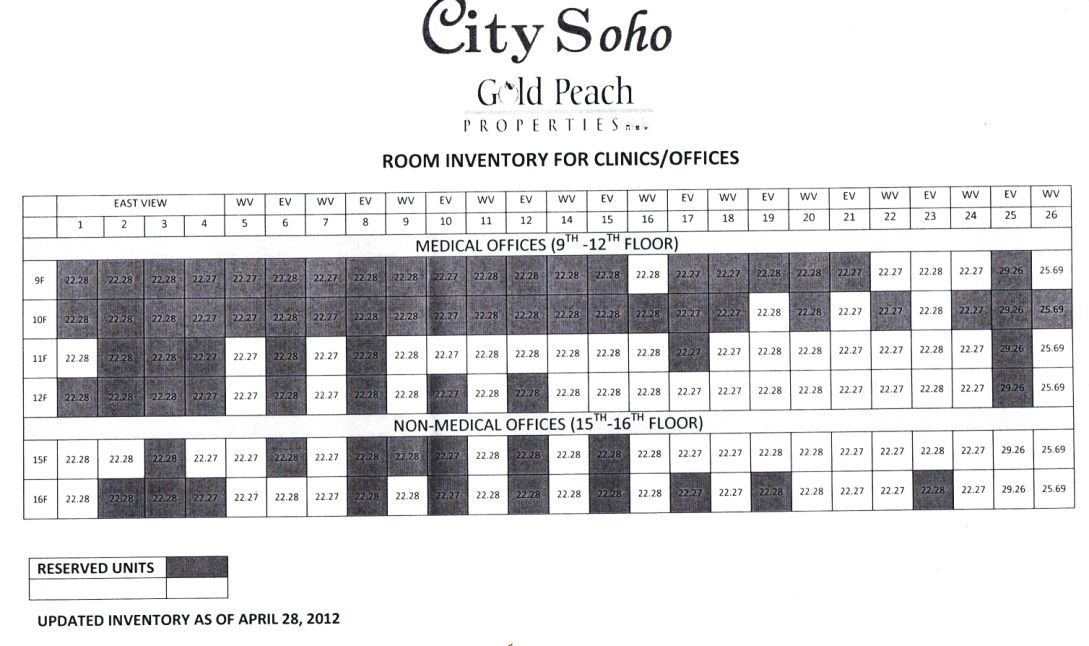 UPDATED AS OF APRIL 28,2012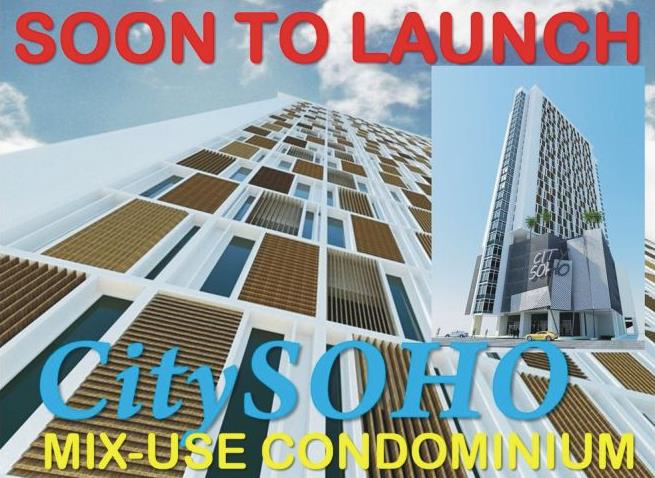 R
E
S
I
D
E
N
T
I
A
L

C
O
N
D
O
M
I
N
I
U
M

O
F
F
I
C
E

C
O
N
D
O
M
I
N
I
U
M


READY FOR OCCUPANCY!


IMPORTANT REMINDERS:
WE DON'T HAVE RENT TO OWN IN CEBU ANYMORE. FOR THE CHEAPEST CEBU
R
EADY
F
OR
O
CCUPANCY, YOU NEED TO SECURE AT LEAST PHP 400,000.00 CASH ON HAND TOGETHER WITH LOAN GUARANTEE COMING FROM BANK/PAG-IBIG IF YOU LIKE TO MOVE IN THE UNIT RIGHT AWAY.
FOR BUYER'S WHO CAN'T AFFORD YET TO BUY THE
RFO
UNIT I MAY SUGGEST TO PREFER GET THE PRE-SELLING ONE, DUE TO LONG TERM EQUITY/DOWNPAYMENT THAT SURELY YOU CAN AFFORD IT. ONCE THE THIRD MACTAN BRIDGE WILL BE FINISHED BY YEAR 2022 ABSOLUTELY ALL REAL ESTATE PROPERTIES IN CEBU BECOME VERY EXPENSIVE AND THE POSSIBILITY OF NO MORE HOUSING SUBDIVISION, ONLY CONDOMINIUM MAY THE PROJECTS DURING THAT TIME
.
20 YEARS OF SOLID SELLING EXPERIENCED WITH GOOD TRACK RECORD AS ONE OF THE TOP SELLER IN CEBU!
"FOR FREE COMMON SITE TRIPPING VEHICLE THE BUYER MUST INFORM ME AT LEAST ONE DAY AHEAD ( using develpoer's vehicle). FOR A PERSONAL AND EXCLUSIVE SITE TRIPPING BUT THE BUYER DON'T HAVE CAR, HE/SHE MIGHT PAY THE MINIMAL COST OF FUEL EXPENSES ( to be refunded once will reserve a unit ) EXCLUSIVE SITE VIEWING."
BE AWARE OF THE PRICE HIKE IF YOU CAN'T RESERVE NOW!
I'M NOT OVERPRICING HERE FOR 19 YEARS!
Provider For All Types Of Affordable Cebu Real Estate Properties, House and Subdivisions, Lowcost Housing and Condominiums For Sale!