GRANDLAND RESIDENCES CEBU-REAL ESTATE CONDOMINIUM
Banilad Cebu City, Cebu

Hurry and Reserve a Unit Now Just For Your Great Advantage of Cheaper Price!
This is Very Saleable Condominium Property Nearby Ayala.

The remarkable cebu real estate property born its name as Grand Residences Cebu, is a stylish and modern urban condominium village offering a secure and serene resort to feel residential community located wherein city living convenience experience and enjoy.
The residents feel comforts of inner city living amidst a natural tropical environment which Grand Residences promises to deliver a better way of city living.
Its concept design offers studio, 1-bedroom and 2- bedroom units surrounded by natural raised lawns, abundant sub-tropical landscaping, vine-draped terraces, and generous open gardens with ample space for entertaining and family gatherings all the times.
The Eden gardens can be used as a meeting place to mingle with friends and neighbors, or as a space to relax and reconnect with nature while its clubhouse and pool can be a venue for whole family fun and entertainment event. The kind of opportunity that never been missed.
Grandland Residences Cebu For Sale, Grandland Cebu Condominium For Sale, Cebu City Condominiums For Sale, Condominium For Sale in Cebu, Real Estate Condominium For Sale, Cebu Properties For Sale, Condominium Cebu!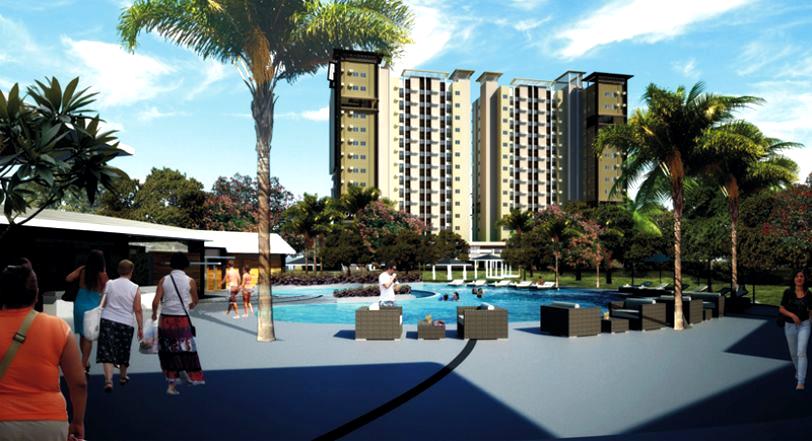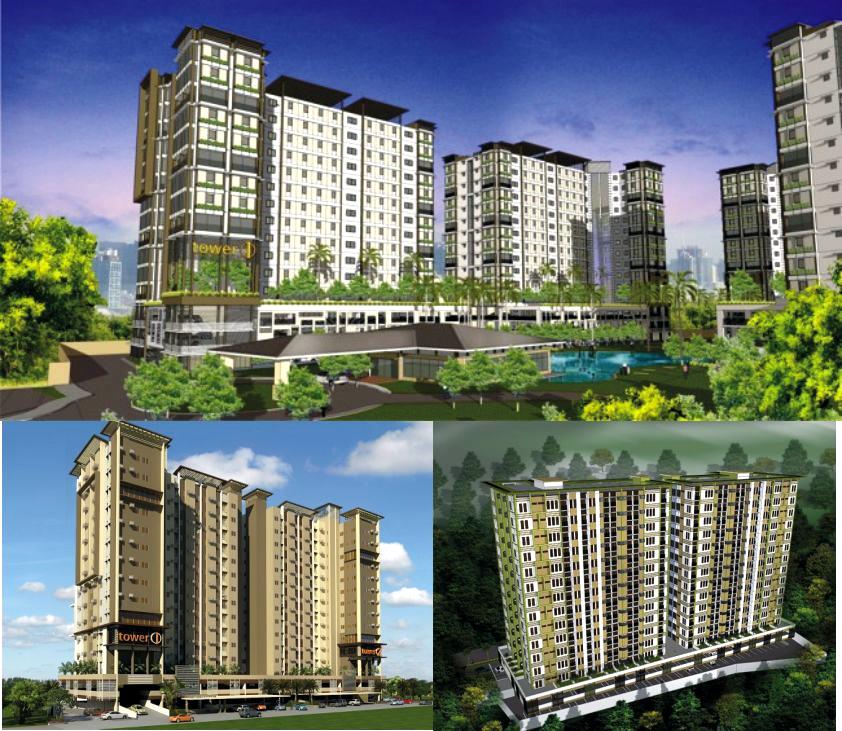 BUILDING FEATURES:

· Reception/Lobby area
· 2 Elevators per building (big enough to be service elevator/ 15 pax capacity)
· Service area at roof deck
· Centralized provisions for individually metered water, electricity per floor
· Balcony in 1 & 2BR and selected studio units (with provision of window-type or split-type ACUs)
· Telephone & cable tv outlets
· Fire alarm and fire hose cabinets along corridors on each levels and fire exits
· Heat and smoke detectors w/sprinkler system
· CCTV (lobby, elevator and elevator lobby, hallways and exit/entrance doors, entrance ramps
· 100% Standby power
· Centralized garbage room per floor per building
· Building landscaping
· 2- Level Parking Area

AMENITIES:

Clubhouse (2 -3 phases)
* 3 - Air-conditioned multi-purpose hall (combinable with bars)
* 2 - Multipurpose function hall /business center
* Poolside lounge w/bar
* Entertainment room
-2 family rooms
-3 Family KTV, chairs, sofa, video room w/ acoustic treatment on each room
* Game room/Sports bar
-2 game rooms
-3 rooms for billiards w/ acoustic treatment on each room
* Kid s play area-matted flooring with play equipment
* Fitness gym w/ equipment & water station
* 100% back-up power (light)

Outdoor
* Kiddy playground
* Swimming Pool (Infinity/ lap pool and kiddy pool) Shower area
* Themed garden, Interactive sculptural design, Park w/ benches, tables; BBQ stations centralized in an area where smoke will not be a disturbance
* Jogging path w/ fitness station and Amphitheater

It is a haven of imagination when your home within at the heart of bustling Cebu City, but impress like a luxury weekend retreat in a 5-star resort. Your home that sits on a 3.2 hectare property that crosses all the way from Gov. M. Cuenco St. in Banilad to Pres. Roxas St. in Mabolo, making it very conveniently close to major shopping malls, schools, universities, hospitals, restaurants, clubs, Cebu s I.T. Park Central Business District and Cebu most prominent golf course.
The place where to live with an address just off Ayala Access Road and on a block of Cebu s Central residential area.

STUDIO UNIT
Unit Area: 22sqm
Price: 1,788,614.98
Res. Fee 15,000.00
Equity/Downpayment 20%
Net Equity: 342,723.00
No. of Months to pay 24
Monthly Equity: 14,280.12

BANK FINANCING
Loanable Amount: 1,430,891.98
20 years to pay 15,755.35/mo.
15 years to pay 17,173.11/mo.
10 years to pay 20,529.14/mo.
5 years to pay 31,829.41/mo.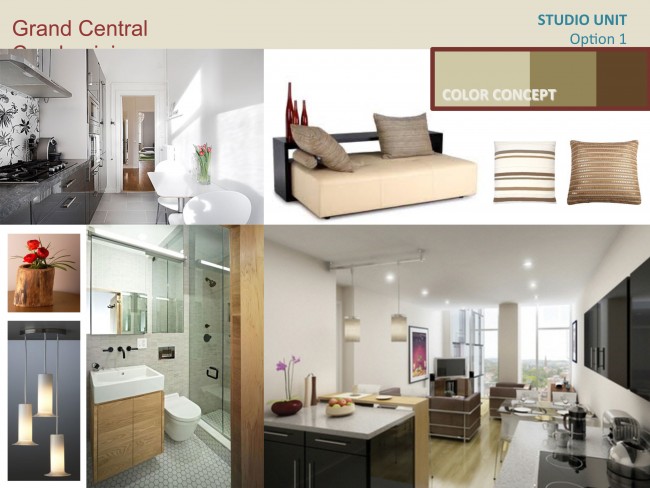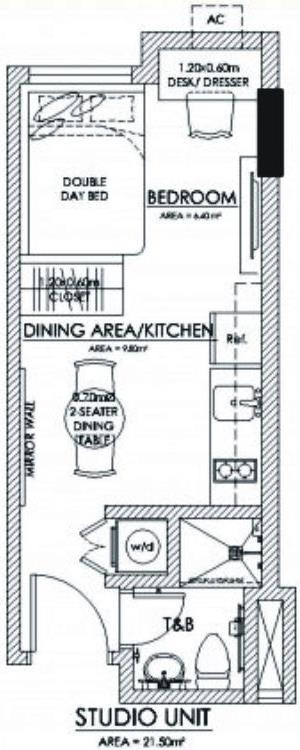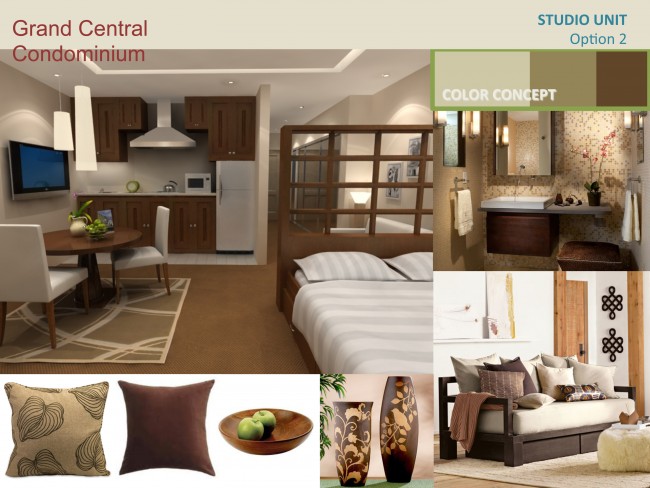 ONE BEDROOM UNIT
Unit Area: 34sqm
Price: 2,764,223.15
Res. Fee; 15,000.00
Equity: 20%
Net Equity: 537,844.63
No. of Months to pay 24
Monthly Equity: 22,410.19

BANK FINANCING
Loanable Amount: 2,211,378.52
20 years to pay 24,349.18/mo/
15 years to pay 26,540.26/mo.
10 years to pay 31,726.85/mo.
5 years to pay 49,190.90/mo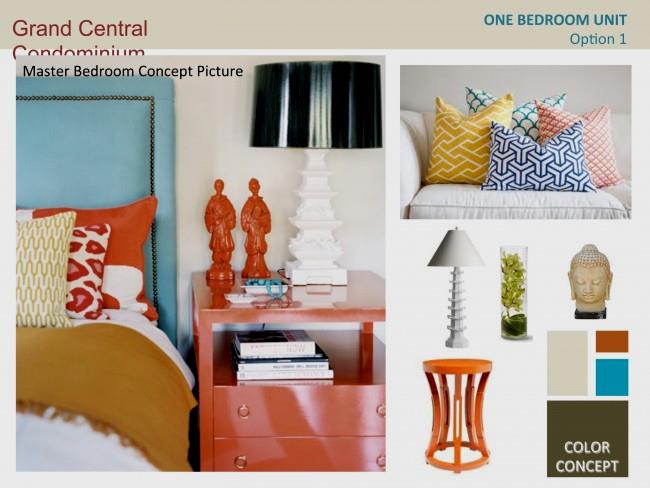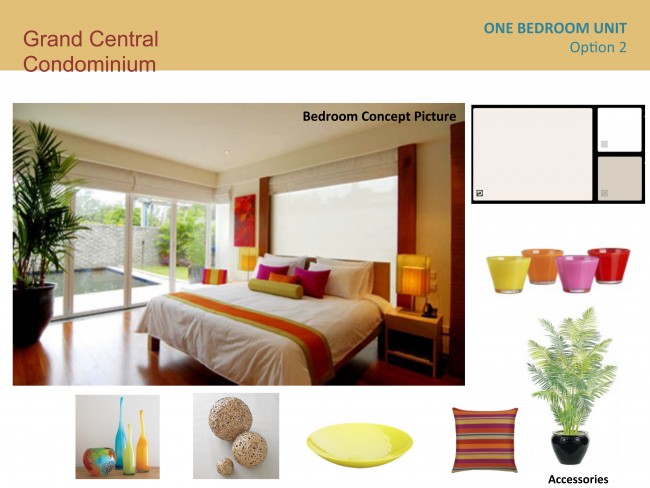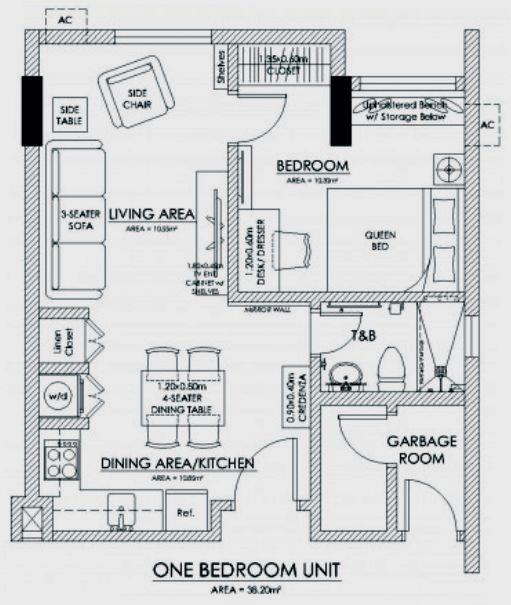 TWO BEDROOM
Unit Area: 59sqm
Price: 5,452,533.31
Res. Fee: 15,000.00
Equity/Downpayment 20%
Net Equity: 1,075,506.66
No. of Months to pay 24
Monthly Equity: 44,812.78/mo.

BANK FINANCING
Loanable Amount : 4,362,026.65
20 years to pay: 48,029.66/mo.
15 years to pay: 52,351.65/mo.
10 years to pay : 62,582.39/mo.
5 years to pay: 97,030.88/mo.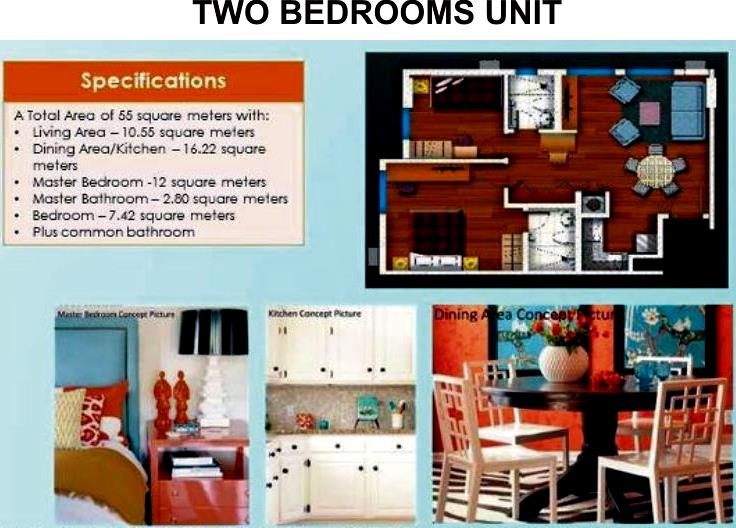 Pls. CLICK HERE For The June-2012 Pricelist
Pls. CLICK HERE For The Sample Computation
IMPORTANT REMINDERS:
WE DON'T HAVE RENT TO OWN IN CEBU ANYMORE. FOR THE CHEAPEST CEBU
R
EADY
F
OR
O
CCUPANCY, YOU NEED TO SECURE AT LEAST PHP 400,000.00 CASH ON HAND TOGETHER WITH LOAN GUARANTEE COMING FROM BANK/PAG-IBIG IF YOU LIKE TO MOVE IN THE UNIT RIGHT AWAY.
FOR BUYER'S WHO CAN'T AFFORD YET TO BUY THE
RFO
UNIT I MAY SUGGEST TO PREFER GET THE PRE-SELLING ONE, DUE TO LONG TERM EQUITY/DOWNPAYMENT THAT SURELY YOU CAN AFFORD IT. ONCE THE THIRD MACTAN BRIDGE WILL BE FINISHED BY YEAR 2022 ABSOLUTELY ALL REAL ESTATE PROPERTIES IN CEBU BECOME VERY EXPENSIVE AND THE POSSIBILITY OF NO MORE HOUSING SUBDIVISION, ONLY CONDOMINIUM MAY THE PROJECTS DURING THAT TIME
.
Authorizing to Sell Certificate of Registration: HLURB-CVRFO-A-12/17-0198 LUZDIMINDA C. LABISTE

18 YEARS SOLID SELLING EXPERIENCED WITH GOOD TRACK RECORD AND ONE OF THE TOP SELLER IN CEBU!
"FOR FREE COMMON SITE TRIPPING VEHICLE THE BUYER MUST INFORM ME AT LEAST ONE DAY AHEAD ( If the developer has a service vehicle). IF THE BUYER LIKE A PERSONAL TRIPPING BUT DON'T HAVE CAR, HE/SHE MIGHT PAY THE MINIMAL COST OF FUEL EXPENSES ( to be refunded once will reserve a unit ) FOR THE PRIVATE AND EXCLUSIVE SITE VIEWING."
Provider For All Types Of Affordable Cebu Real Estate Properties, House and Subdivisions, Lowcost Housing and Condominiums For Sale!