La Guardia Flats 2 Condominum For Sale in Cebu, Philippines

La guardia, Lahug, Cebu City
It's Luxury in Design but yet affordale, secured to live in La Guardia Flats 2.
La Guardia Flats II is less than 5 minutes away from Asiatown I.T. Park. It is also in close proximity to famous landmarks of Cebu City, Philippines.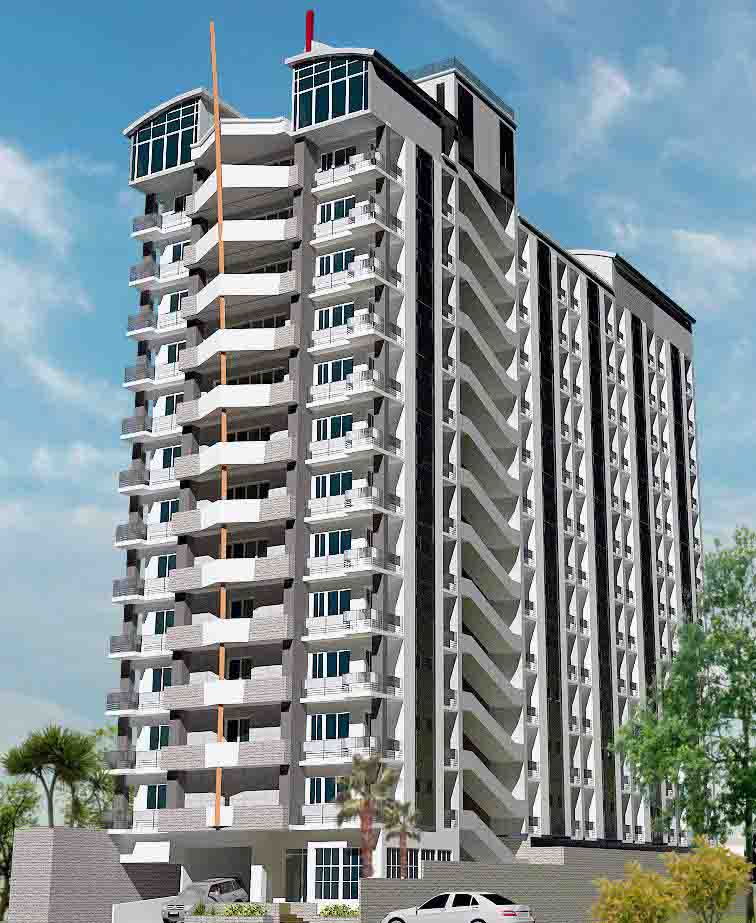 The so called Cebu real estate project of Primary Homes Inc., known as La Guardia Flats 2 Cebu Condominium, is a tribute to the accomplishment of thier first affordable Cebu city condominium tower, La Guardia Flats which have been built just 45 meters away. Due to its success and the unique response from the market, management decided to come up with another one having better features.
The same composition of 14 floors, it offers over 200 studio units still in modular design. Impeccable for young professionals, and allows a wider market to purchase a home located one just easily drive around the metropolis in a short span of time. Good for investment, ideal for those who plan to enter the booming rental business.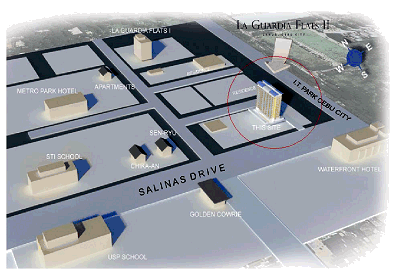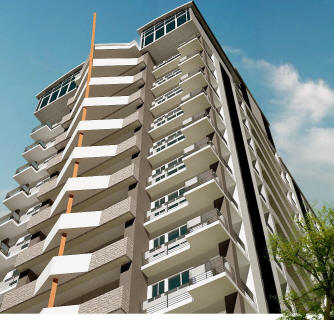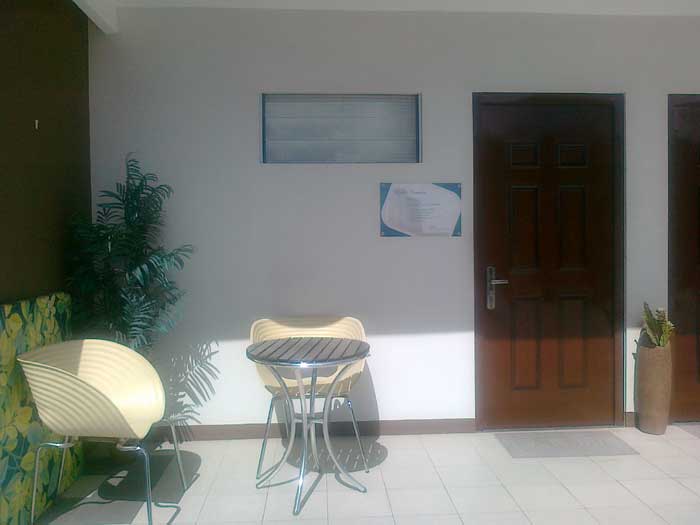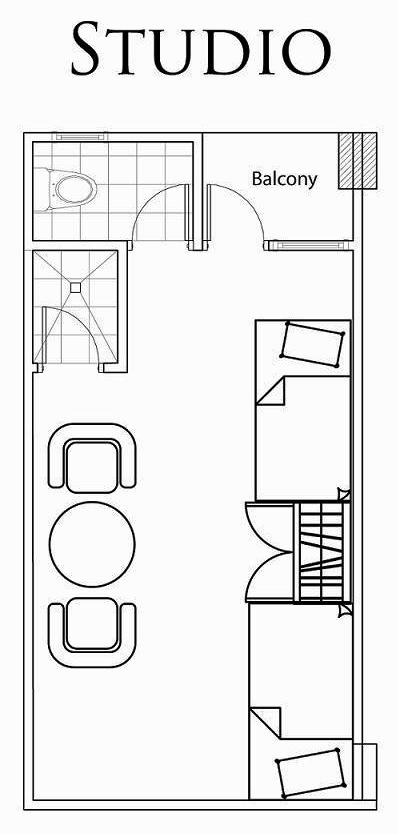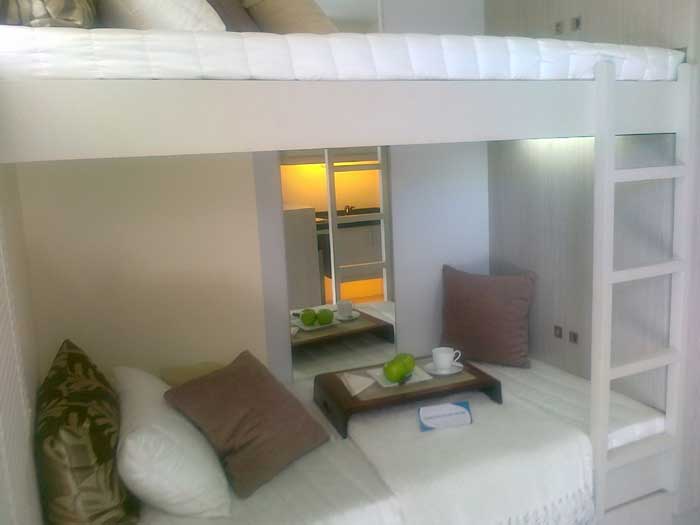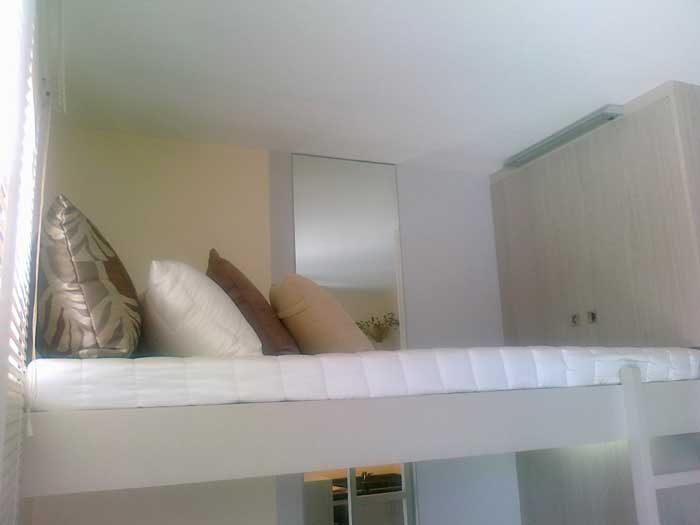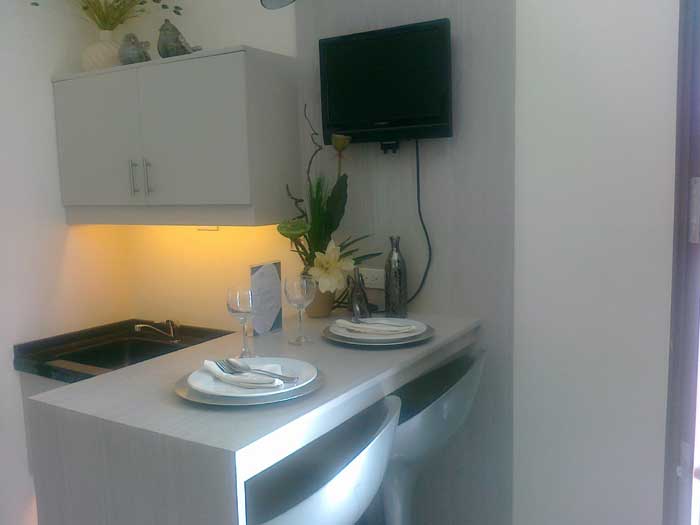 ALL MODULAR STUDIO TYPE DESIGNS
SCHEME OF PAYMENT
FLOOR AREA: 22 SQ.M.
PRICE RANGES FROM 1.6M to 2.2M

PAYMENT TERMS
Reservation Fee : 20,000.00 only to block the unit ( non-refundable and transferrable )

SPOT CASH PAYMENT OF THE WHOLE AMOUNT:
SPOT CASH = 7 days after reservation 10% discount ON TOTAL SELLING PRICE
SPOT CASH = 30 days after reservation 8% discount ON TOTAL SELLING PRICE
SPOT CASH = 60 days after reservation 7% discount ON TOTAL SELLING PRICE
SPOT CASH = 90 days after reservation 6% discount ON TOTAL SELLING PRICE

SPOT CASH DOWNPAYMENT
50% DP; 50% BAL. FOR IN-HOUSE, PAG-IBIG/BANK-FINANCING = 8% DISCOUNT ON DP
40% DP; 60% BAL. FOR IN-HOUSE, PAG-IBIG/BANK-FINANCING = 7% DISCOUNT ON DP
30% DP; 70% BAL. FOR IN-HOUSE, PAG-IBIG/BANK-FINANCING = 6% DISCOUNT ON DP
20%

20% DP; 10% SPREAD INTO 24MONTHS WITHOUT INTEREST;70% BAL. FOR IN-HOUSE, PAG-IBIG/BANK-FINANCING = 4% DISCOUNT ON DP

10% DP; 20% SPREAD INTO 24MONTHS WITHOUT INTEREST;70% BAL. FOR IN-HOUSE, PAG-IBIG/BANK-FINANCING = 3% DISCOUNT ON DP

DEFERRED CASH
100% SPREAD EQUALLY OVER 30MONTHS @ 0% INTEREST

EASY DP EQUITY
20% DP SPREAD OVER 24 MOS. @ 0% INTEREST;

10% LUMP SUM ON 25TH MONTH
70% BALANCE PAYABLE TRHU BANK/PAG-IBIG/IN-FINANCING

DELIVERABLE UNIT ON FIRST QUARTER OF 2013

NOTE:
FOR THOSE BUYERS WHO ARE IN A HURRY TO OCCUPY THE UNIT...I WILL GIVE YOU THE LA GUADIA FLATS 1. IT IS LOCATED SOMEWHERE IN SAME AREA APPROXIMATELY 70 METERS AWAY. THERE ARE FEW UNITS LEFT UNSOLD.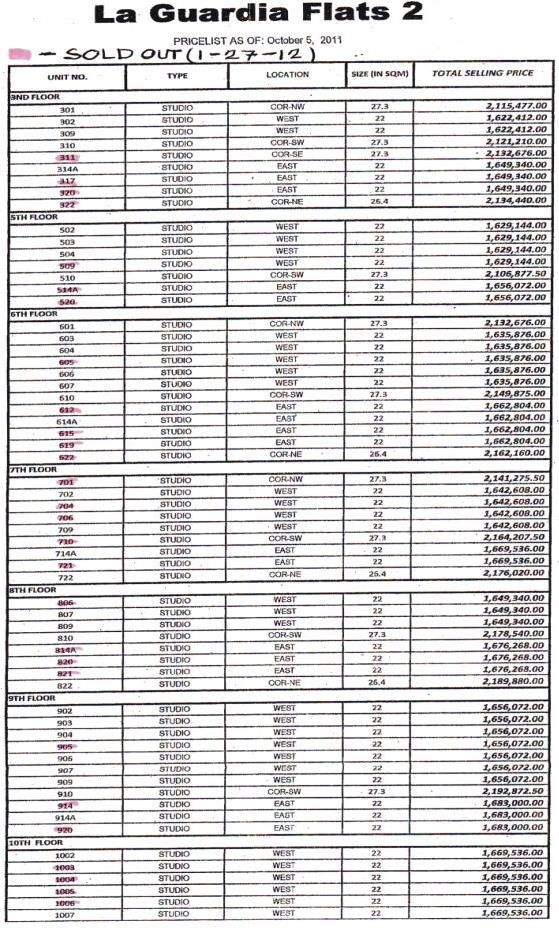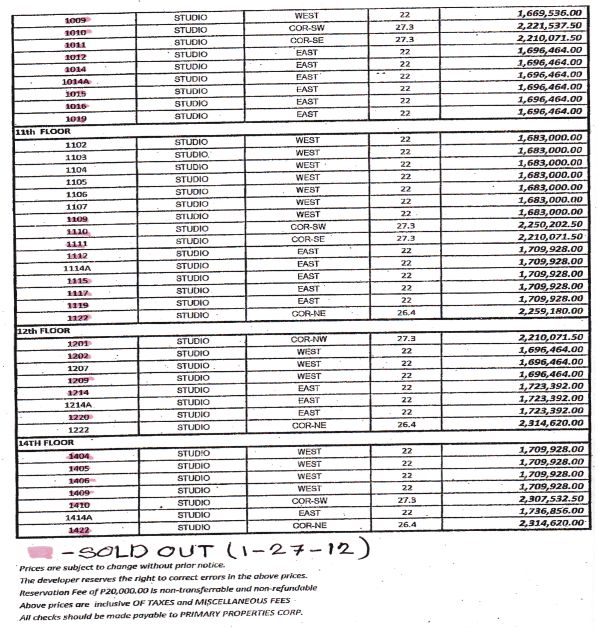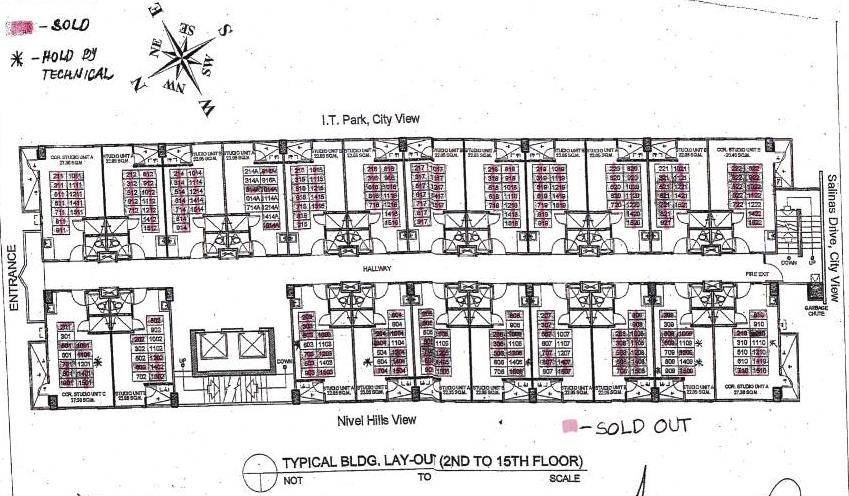 PROXIMITY AND ACCESSIBILTY:

Schools
- University of the Philippines
- University of Southern Philippines
Hotels
- Waterfront Hotel and Casino
- Marco Polo Hotel
Leisure
- Cebu Golf and Country Club
- Metro Sports Center
Malls
- Ayala Mall
- JY Square Discovery Mall
Not only in La Guardia Flats II near famous landmarks, gone will be the days when units of a high-rise building can only be acquired by foreign expatriates and overseas workers. With the friendly financing scheme, middle-income earners can now have a greater opportunity to buy a unit of their own.
Building Amenities
•Lobby and reception area
•Two elevator units
•Indoor parking
•Roof deck
•Fire alarm and sprinkler system
•CCTV
•Commercial area
•Shuttle service

Unit Features
•Finished walls and floors
•Tiled toilet and bath with bathroom fixtures
•Separate toilet and bath
•Kitchen countertop with sink
•Private balcony
•Modular design
IF YOU'RE INTERESTED IN THIS CONDOMINIUM PROJECT...PLEASE GIVE A CALL BELOW SO THAT I COULD GIVE YOU AN UPDATE AND ADDRESS YOUR CONCERN!
IMPORTANT REMINDERS:
WE DON'T HAVE RENT TO OWN IN CEBU ANYMORE. FOR THE CHEAPEST CEBU
R
EADY
F
OR
O
CCUPANCY, YOU NEED TO SECURE AT LEAST PHP 400,000.00 CASH ON HAND TOGETHER WITH LOAN GUARANTEE COMING FROM BANK/PAG-IBIG IF YOU LIKE TO MOVE IN THE UNIT RIGHT AWAY.
FOR BUYER'S WHO CAN'T AFFORD YET TO BUY THE
RFO
UNIT I MAY SUGGEST TO PREFER GET THE PRE-SELLING ONE, DUE TO LONG TERM EQUITY/DOWNPAYMENT THAT SURELY YOU CAN AFFORD IT. ONCE THE THIRD MACTAN BRIDGE WILL BE FINISHED BY YEAR 2022 ABSOLUTELY ALL REAL ESTATE PROPERTIES IN CEBU BECOME VERY EXPENSIVE AND THE POSSIBILITY OF NO MORE HOUSING SUBDIVISION, ONLY CONDOMINIUM MAY THE PROJECTS DURING THAT TIME
.
20 YEARS OF SOLID SELLING EXPERIENCED WITH GOOD TRACK RECORD AS ONE OF THE TOP SELLER IN CEBU!
"FOR FREE COMMON SITE TRIPPING VEHICLE THE BUYER MUST INFORM ME AT LEAST ONE DAY AHEAD ( using develpoer's vehicle). FOR A PERSONAL AND EXCLUSIVE SITE TRIPPING BUT THE BUYER DON'T HAVE CAR, HE/SHE MIGHT PAY THE MINIMAL COST OF FUEL EXPENSES ( to be refunded once will reserve a unit ) EXCLUSIVE SITE VIEWING."
BE AWARE OF THE PRICE HIKE IF YOU CAN'T RESERVE NOW!
I'M NOT OVERPRICING HERE FOR 19 YEARS!
Provider For All Types Of Affordable Cebu Real Estate Properties, House and Subdivisions, Lowcost Housing and Condominiums For Sale!