MONTECRISTO RESIDENCES LOWCOST SUBDIVISION

Tayud, Consolacion, Cebu
UPDATED AS OF AUGUST 14, 2019
Monte Cristo Residences is located in Tayud, Consolacion, Cebu. A small pocket housing project with a finished house and lot package that being sold in cheaper price with quality workmanship and modern design. Considered as exclusive community for about 10 homeowners. This is your best and affordable real estate properties in North of Cebu.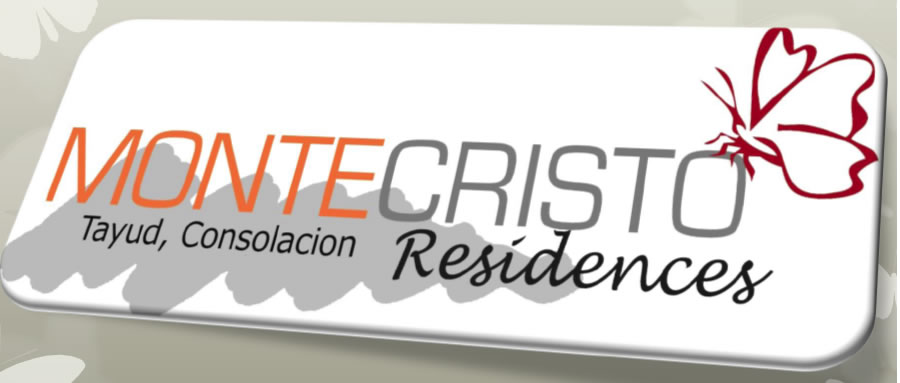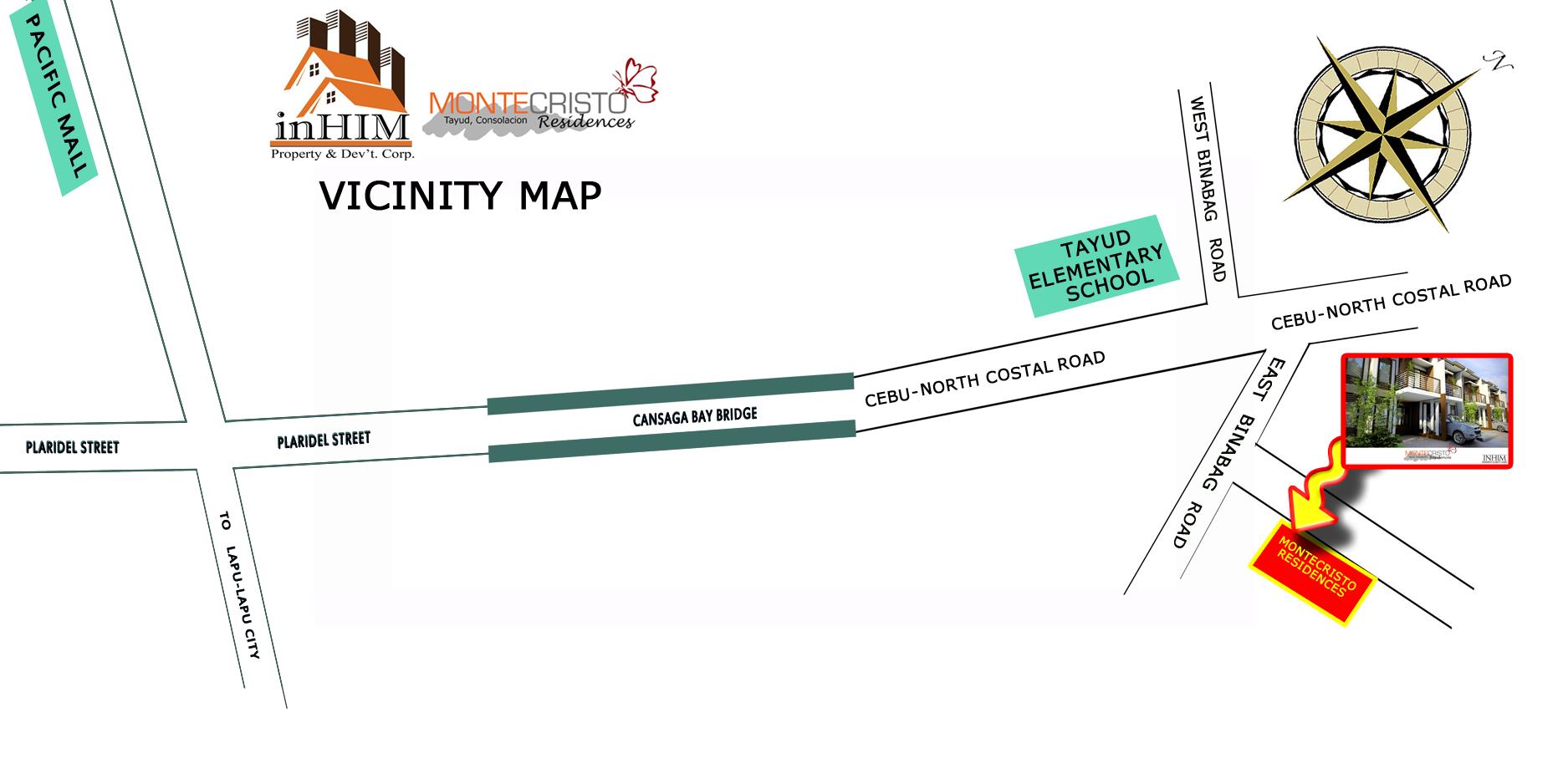 Very accessible to the highway, schools, mall, and other establishments.

ENJOY YOUR BEST LIVING EXPERIENCES WITH PRIVACY, CONFORTABILITY AND SECURITY!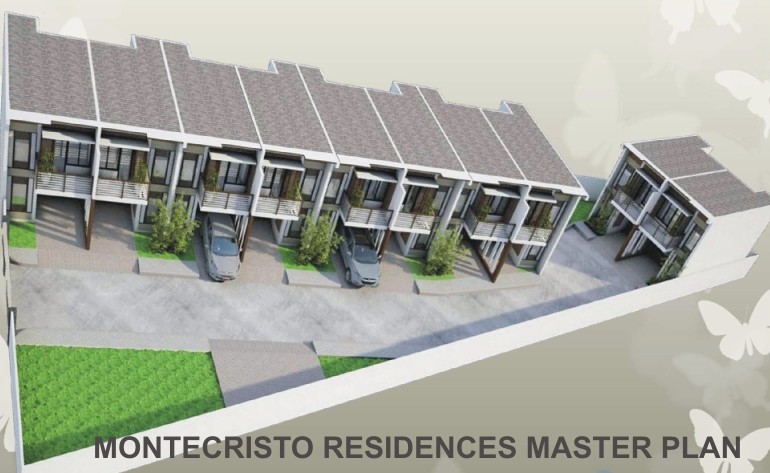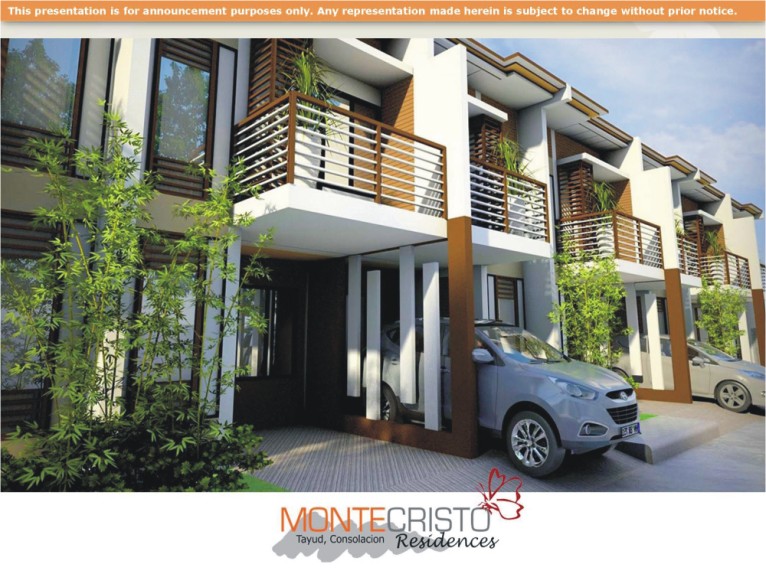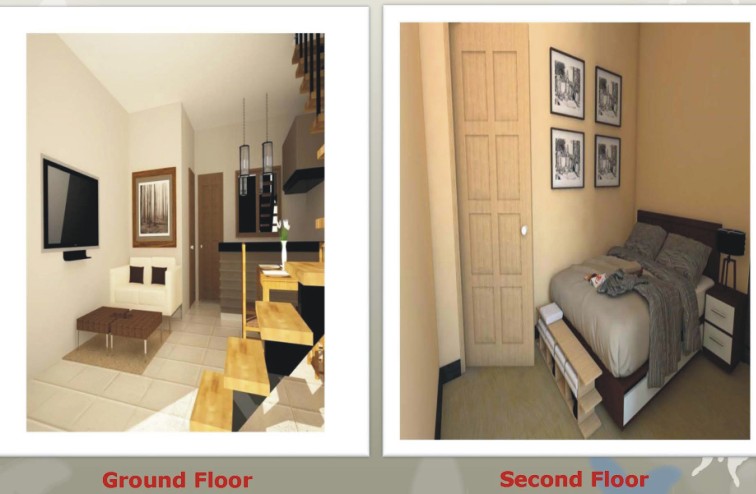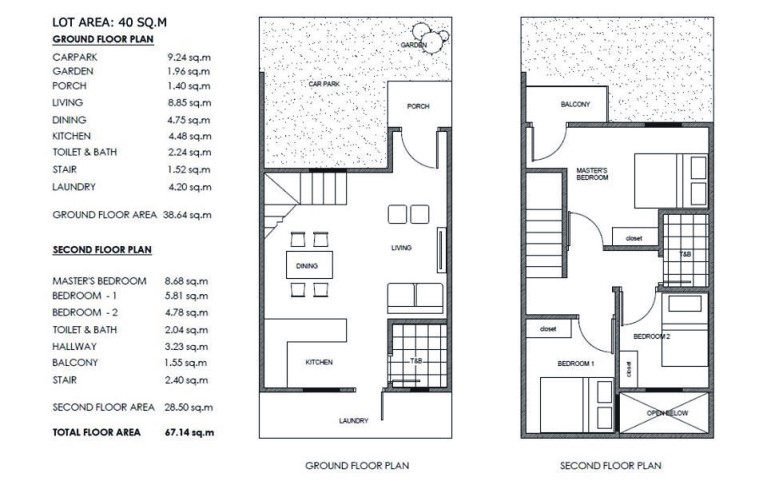 Type: Two Storey REGULAR TOWNHOUSE
Bedrooms: 3
Toilet and Bath: 2
Floor Area: 67.14 s.qm.
Lot Area: 40 s.qm.
TYPICAL HOUSE FINISHES (For all deliverable unit)
Living, Dinning, Kitchen, Bedrooms: Floor - 60x60 local floor tiles
Toilet and Bath: Floor - 30x30 floor tiles
Wall - 30x60 local floor tiles
Doors: Main Door - Solid Panel Door
Bedrooms - Flush door
Window: 6mm Clear glass windows on aluminum frame
Bathroom Fxtures: HCG package
Kitchen Cabinet: Base kitchen cabinet with Granite countertop
Interior Wall Finished: Dry wall partetions with hardiflex, Colored textured finish
Exterior Finishes: Concrete Shear Wall
Roof: Pre-painted Longspan
TOTAL LIST PRICE: P1,850,000.00
Miscellanous Fee: P194,178.08
Reservation Fee: 15,000.00 (non-refundable)

OPTION 1 Spot Cash w/ 10% discount on selling price & 5% discount on Misc. fee: 1,809,708.90
OPTION 2 Deferred Cash For 12 months with 3% discount: 160,093.04/mo.
OPTION 3 Spot Downpayment of 30% w/n 30 days has 7% discount: 674,343.49
70% Balance loanable to Bank/Pag-ibig

Sample Computation: BANK FINANCING
30% downpayment payable in 12 months = 43.895.51 per month
PLUS Misc. Fee 194,178.08 payable in 12 months = 16,181.51 per month
Total Equity payment = 60,077.05 per month

70% balance = 1,264,075.34 is loanable to Bank
*20 years to pay = 9,056.23/month (Family gross income required = 40,000.00/mo., age limit less than 45 years old)
*15 years to pay = 10,667.00/month (Family gross income required = 45,000.00/mo., age limit less than 50 years old)
*10 years to pay = 14,033.00/month (Family gross income required = 55,000.00/mo., age limit less than 55 years old)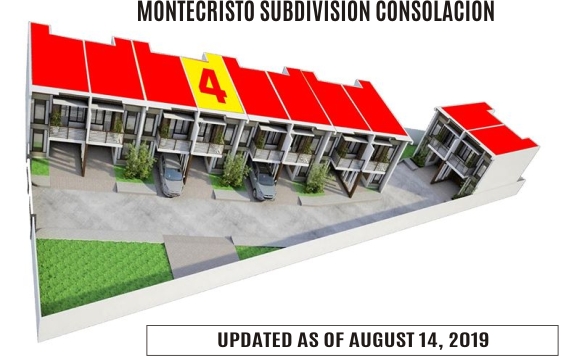 - AVAILABLE UNIT FOR SALE

- SOLD OUT UNIT

IMPORTANT REMINDERS:
WE DON'T HAVE RENT TO OWN IN CEBU ANYMORE. FOR THE CHEAPEST CEBU
R
EADY
F
OR
O
CCUPANCY, YOU NEED TO SECURE AT LEAST PHP 400,000.00 CASH ON HAND TOGETHER WITH LOAN GUARANTEE COMING FROM BANK/PAG-IBIG IF YOU LIKE TO MOVE IN THE UNIT RIGHT AWAY.
FOR BUYER'S WHO CAN'T AFFORD YET TO BUY THE
RFO
UNIT I MAY SUGGEST TO PREFER GET THE PRE-SELLING ONE, DUE TO LONG TERM EQUITY/DOWNPAYMENT THAT SURELY YOU CAN AFFORD IT. ONCE THE THIRD MACTAN BRIDGE WILL BE FINISHED BY YEAR 2022 ABSOLUTELY ALL REAL ESTATE PROPERTIES IN CEBU BECOME VERY EXPENSIVE AND THE POSSIBILITY OF NO MORE HOUSING SUBDIVISION, ONLY CONDOMINIUM MAY THE PROJECTS DURING THAT TIME
.
20 YEARS OF SOLID SELLING EXPERIENCED WITH GOOD TRACK RECORD AS ONE OF THE TOP SELLER IN CEBU!
"FOR FREE COMMON SITE TRIPPING VEHICLE THE BUYER MUST INFORM ME AT LEAST ONE DAY AHEAD ( using develpoer's vehicle). FOR A PERSONAL AND EXCLUSIVE SITE TRIPPING BUT THE BUYER DON'T HAVE CAR, HE/SHE MIGHT PAY THE MINIMAL COST OF FUEL EXPENSES ( to be refunded once will reserve a unit ) EXCLUSIVE SITE VIEWING."
BE AWARE OF THE PRICE HIKE IF YOU CAN'T RESERVE NOW!
I'M NOT OVERPRICING HERE FOR 19 YEARS!
Provider For All Types Of Affordable Cebu Real Estate Properties, House and Subdivisions, Lowcost Housing and Condominiums For Sale!