MONTERAZZAS DE CEBU - REAL ESTATE PHILIPPINES

Guadalupe, Cebu City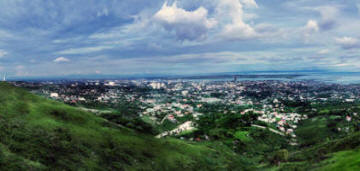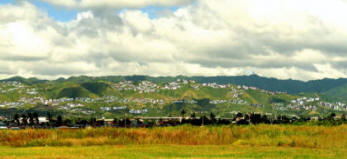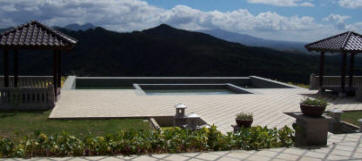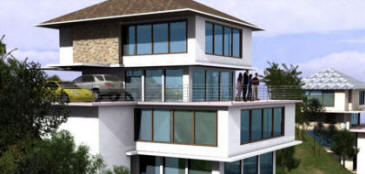 THE PEAKS--Top most, the peak of Luxury
Gross Are: 37.5has.
Available Lot Areas: 556 to 994 sqm
Current Price: P 12,600.00 to P 16,500.00 per sq. m (including 12% Vat)

PEAKS SAMPLE COMPUTATION: (updated as of April, 12,2011)
Lot Area: 593 sq. m.
Price inclusive of VAT - P P 12,600/sq.m
Total Contact Price: P 7,471,800.00
Reservation fee: P 100,000.00
a) Spot Cash (Net of RF)
25% discount - P 5,503,850.00
addtl. 10% discount - P 550,385.00
b) Deferred Cash (net RF)
1. Straight 12 months with 24% disc. - P 464.881.00/mo
2. Straight 18 months with 22% disc. - P 409,544.00/mo
3. Straight 24 months with 19% disc. - P 248,007.00/mo
4. Straight 36 months with 15% disc. - P 173,640.00/mo
5. Straight 48 months with 10% disc. - P 138,013.00/mo
6. Straight 60 months with 5% disc. - P 116,637.00/mo
BEGIN:
It is a ecological community with residential lots and dwelling units for sale an offer, commercial lots and spaces for schools, hospitals and the like. Waste no time to stake your claim. Build Your Dream in Monterrzas de Cebu!
BASIC FACTS:
*Location: Brgy. Guadalupe, Cebu City
*Project Type: First home high;end intergrated development
*Property Size: 200+ hectares
*Elevation: 350 meters above sea level (at highest point)
*Landowner/Developer: genvi development Corp.
*Project Location: 3.5km from Cebu Provincial capitol, 5 km from Cebu Business Park(CBP)
25 km from mactan International Airport
AMENITIES:
Clubhouse
Infinity Pool
Gazebos
Parks and Playgrounds
FACILITIES:
Underground utilities
Wide roads
Gated and fenced
Security system
Flood control system (the first in Cebu)
NORTH RIDGE---Middle Portion of Monterrazas de Cebu
Ready for House construction on 20010
Gross Area: 15.2has.
Current Price: P 10,500 - P 13.800.00/sq. m
Available Lot Areas--300 to 500 sqm
NORTH RIDGE SAMPLE COMPUTATION: (Updated as of April 12, 2011)

Lot Area: 323 sq. m.
Price Inclusive of 12% Vat : P 11,443.04
Total Contract Price: P 3,696,102.00
Reservation Fee: P 50,000.00
a) Spot Cash (Net of RF)
20% Discount - P 2,906,882.00

b) Deferred Cash (Net of RF)
1. Straight 12 months with 22% disc. - P 236,080.00/mo.
2. Straight 18 months with 20% disc. - P 202,561.00/mo
3. Straight 24 months with 17% disc. - P 125,740.00/mo
4. Straight 36 months with 13% disc. - P 87,934.00/mo
5. Straight 48 months with 8% disc. - P 69,800.00/mo
6. Straight 60 months with 3% disc. - P 58,920.00/mo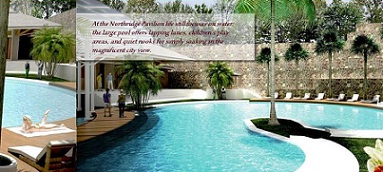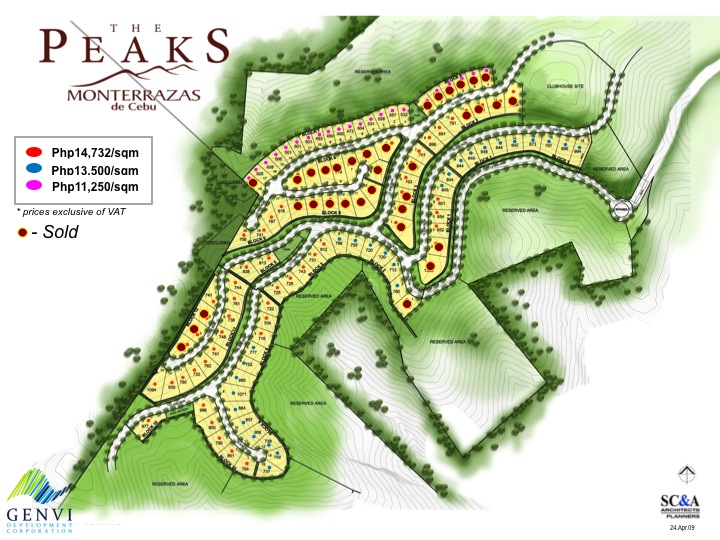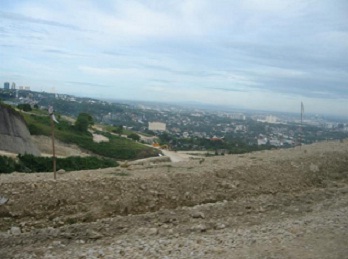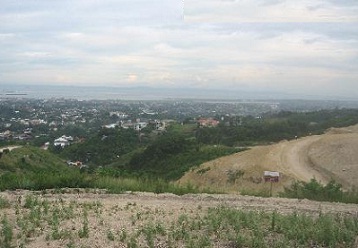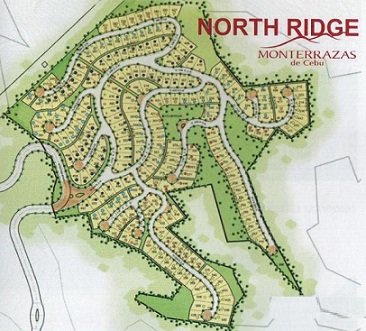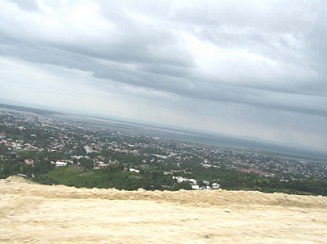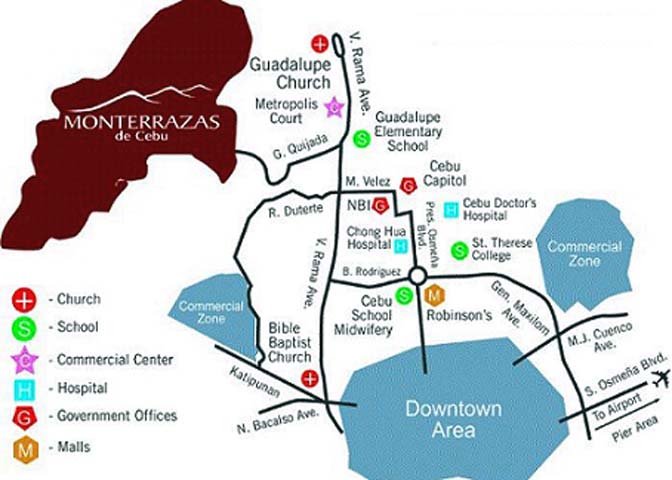 The sole and only cebu real estate company who are selling lot or land only in the center portion of Cebu City, Philippines. A guarantee of safest to floods, the property located which overlooks Cebu City over a thousand feet above sea level with renown impressive Cebu, Mactan and Bohol. Spanning eight hills looking out to the east sides. It s concealed for generation in the mountains of Guadalupe and Banawa Cebu City. The largest and last of any connecting mountain property available in Cebu City proper. Incomparable, exclusive, and abosolutely magnificent project called Monterrazas de Cebu.

THE LUXURY OF PEAK:

In the area of Monterrazas is a treasure called the Peaks. It further defines what a truly luxurious lifestyle should be when living on top of everything. It will be unbeatably the most fortunate address in all of Cebu. The total area of the Peaks is approximately 60 hectares, with the number of lots controlled to approximately 200 units. Wonderful Overlooking View!
RESERVE NOW TO BEAT THE PRICE INCREASE & GET BETTER LOCATION!
RESERVE NOW TO BEAT THE PRICE INCREASE & GET BETTER LOCATION!
RESERVE NOW TO BEAT THE PRICE INCREASE & GET BETTER LOCATION!
IMPORTANT REMINDERS:
WE DON'T HAVE RENT TO OWN IN CEBU ANYMORE. FOR THE CHEAPEST CEBU
R
EADY
F
OR
O
CCUPANCY, YOU NEED TO SECURE AT LEAST PHP 400,000.00 CASH ON HAND TOGETHER WITH LOAN GUARANTEE COMING FROM BANK/PAG-IBIG IF YOU LIKE TO MOVE IN THE UNIT RIGHT AWAY.
FOR BUYER'S WHO CAN'T AFFORD YET TO BUY THE
RFO
UNIT I MAY SUGGEST TO PREFER GET THE PRE-SELLING ONE, DUE TO LONG TERM EQUITY/DOWNPAYMENT THAT SURELY YOU CAN AFFORD IT. ONCE THE THIRD MACTAN BRIDGE WILL BE FINISHED BY YEAR 2022 ABSOLUTELY ALL REAL ESTATE PROPERTIES IN CEBU BECOME VERY EXPENSIVE AND THE POSSIBILITY OF NO MORE HOUSING SUBDIVISION, ONLY CONDOMINIUM MAY THE PROJECTS DURING THAT TIME
.
20 YEARS OF SOLID SELLING EXPERIENCED WITH GOOD TRACK RECORD AS ONE OF THE TOP SELLER IN CEBU!
"FOR FREE COMMON SITE TRIPPING VEHICLE THE BUYER MUST INFORM ME AT LEAST ONE DAY AHEAD ( using develpoer's vehicle). FOR A PERSONAL AND EXCLUSIVE SITE TRIPPING BUT THE BUYER DON'T HAVE CAR, HE/SHE MIGHT PAY THE MINIMAL COST OF FUEL EXPENSES ( to be refunded once will reserve a unit ) EXCLUSIVE SITE VIEWING."
BE AWARE OF THE PRICE HIKE IF YOU CAN'T RESERVE NOW!
I'M NOT OVERPRICING HERE FOR 19 YEARS!
Provider For All Types Of Affordable Cebu Real Estate Properties, House and Subdivisions, Lowcost Housing and Condominiums For Sale!