NAVONA MACTAN SUBDIVISION
Kalawisan, Lapu-lapu City, Cebu
UPDATED AS OF MARCH 14,2016
Navona Homes Subdivision in Mactan is the newest and latest lowcost and economic housing development belong to Johndorf Communities in Kalawisan, Lapu-lapu City, Cebu. It is simillar with Asatana as their previous sold out project since last March 31, 2015 and now they have launched Navona Homes and it's openg in the market now.
If you think and like Astana Subdivision, it's your advantage now to have a nicer home with lesser cost since Navona is much more better than Astana in terms of some upgraded features.
Johndorf Ventures Corporation's latest project
Location: Barangay Calawisan, Lapu-lapu City, Cebu
Regular Contract Price: P 1,400,000.00
Floor Area: 62 sq.m. (liveable area)
Lot Area: 40 sq.m.
Description: Modern Asian 2-Storey Townhouse
Semi-Finished
2 Bedrooms Optional to 3 Bedrooms
1 Toilet and Bath
Located in Kalawisan, Lapu-lapu City, Cebu.
Usable Floor Area: 62 sq.m.
Lot Area: 40 sq.m.

NAVONA TRANCE 2
TERMS OF PAYMENT: Sample Computation
TOTAL CONTRACT PRICE: P 1,470,000.00
Reservation Fee: 10,000.00 (non-refundable)
EQUITY: 162,000,000.00
20 months to pay = 8,100.00/mo.
PAYMENT TERMS:
PAG-IBIG LOANABLE AMOUNT: 1,298,000.00
30 years to pay = 9,118.39 per month
(Gross income required = 27,500.00/mo., ages less than 40 years old)
20 years to pay = 10,591.69 per month
(Gross income required = 32,500.00/mo., ages less than 50 years old)
10 years to pay = 15,652.68 per month
(Gross income required = 49,500.00/mo., ages less than 60 years old)

NAVONA TRANCE 3
TERMS OF PAYMENT: Sample Computation
TOTAL CONTRACT PRICE: P 1,500,000.00
Reservation Fee: 10,000.00 (non-refundable)
EQUITY: 192,000,000.00
20 months to pay = 9,600.00/mo.
PAYMENT TERMS:
PAG-IBIG LOANABLE AMOUNT: 1,298,000.00
30 years to pay = 9,118.39 per month
(Gross income required = 27,500.00/mo., ages less than 40 years old)
20 years to pay = 10,591.69 per month
(Gross income required = 32,500.00/mo., ages less than 50 years old)
10 years to pay = 15,652.68 per month
(Gross income required = 49,500.00/mo., ages less than 60 years old)

NAVONA TRANCE 4
TERMS OF PAYMENT: Sample Computation
TOTAL CONTRACT PRICE: P 1,550,000.00
Reservation Fee: 10,000.00 (non-refundable)
EQUITY: 242,000,000.00
20 months to pay = 12,100.00/mo.
PAYMENT TERMS:
PAG-IBIG LOANABLE AMOUNT: 1,298,000.00
30 years to pay = 9,118.39 per month
(Gross income required = 27,500.00/mo., ages less than 40 years old)
20 years to pay = 10,591.69 per month
(Gross income required = 32,500.00/mo., ages less than 50 years old)
10 years to pay = 15,652.68 per month
(Gross income required = 49,500.00/mo., ages less than 60 years old)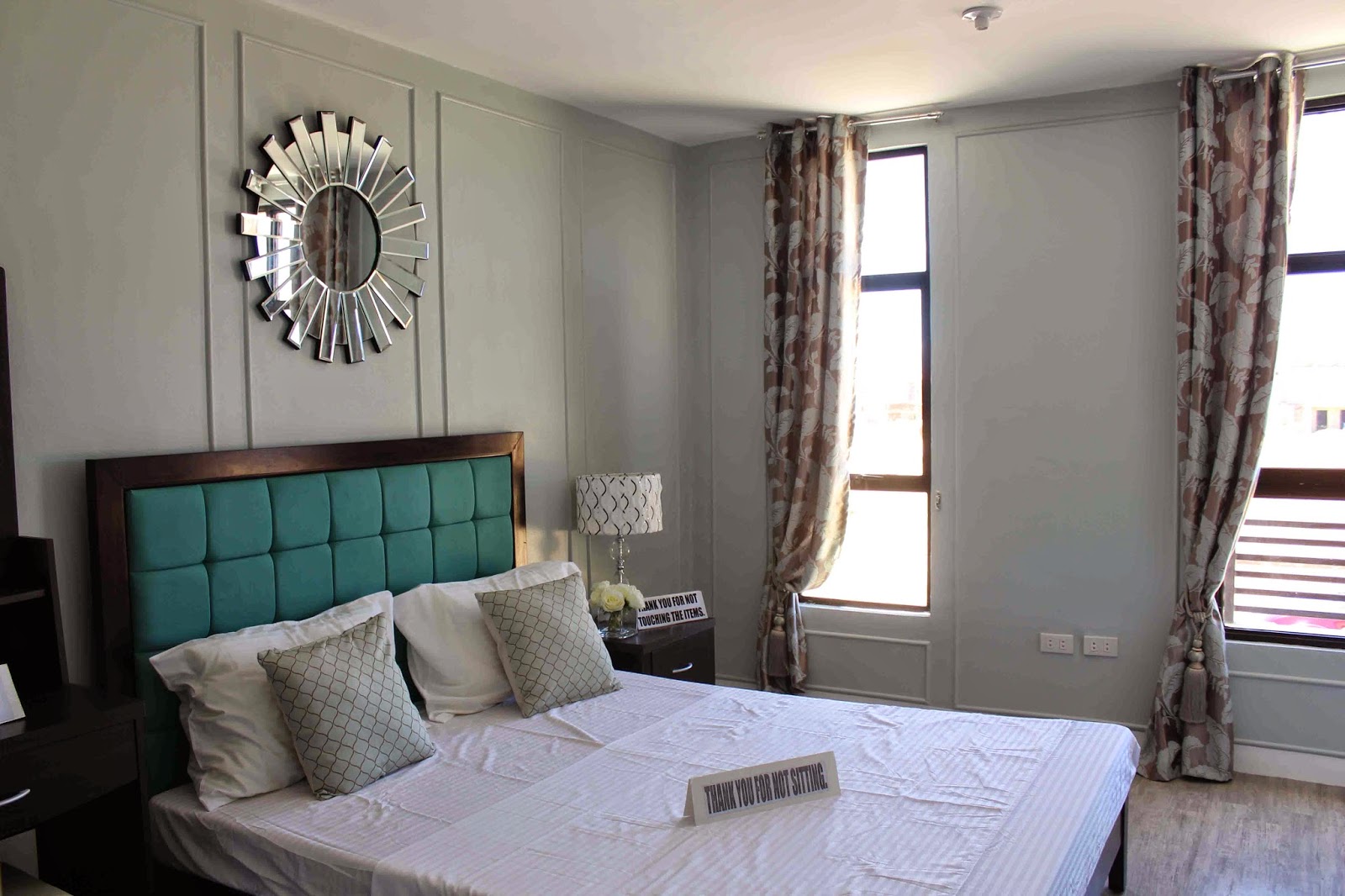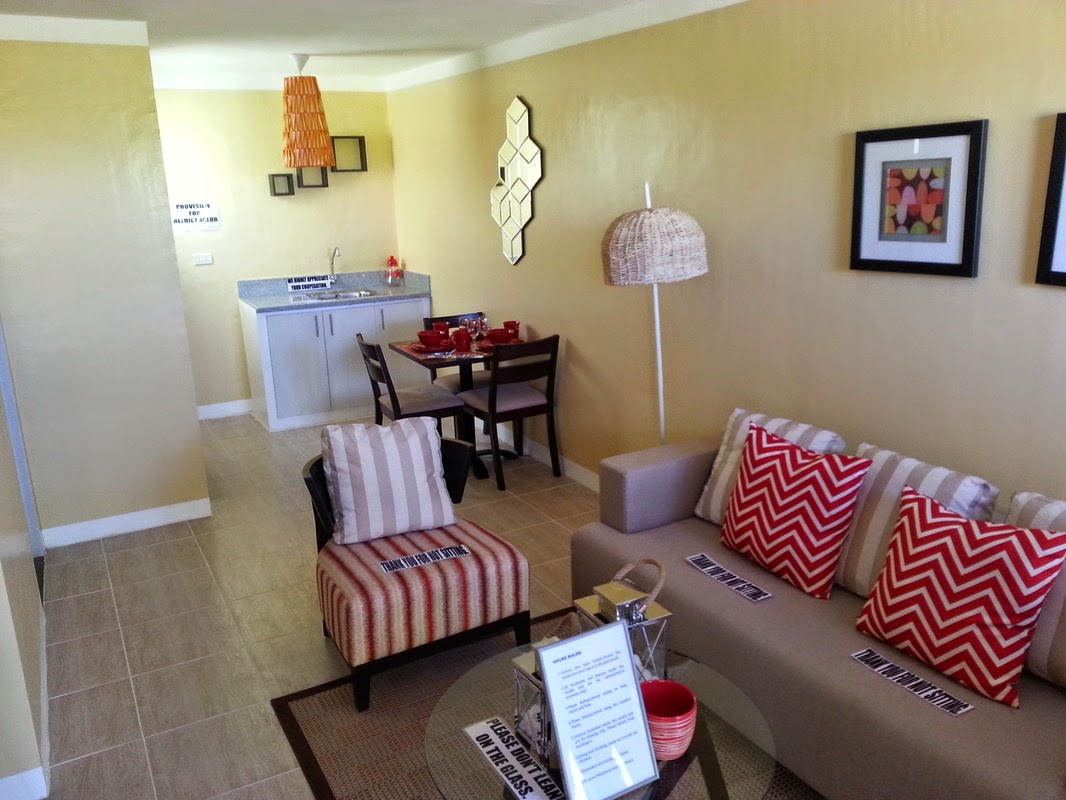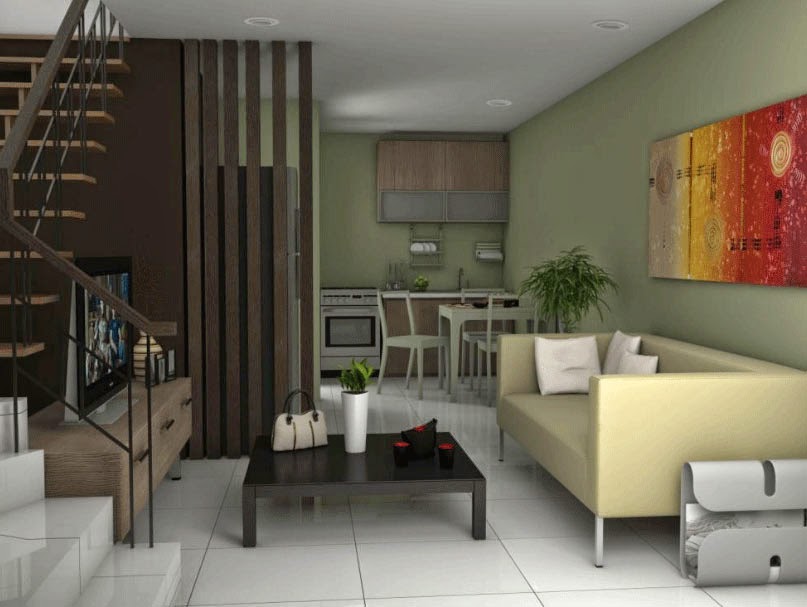 Navona Sample Floor Plan Design
MODEL HOUSE INTERIOR DESIGN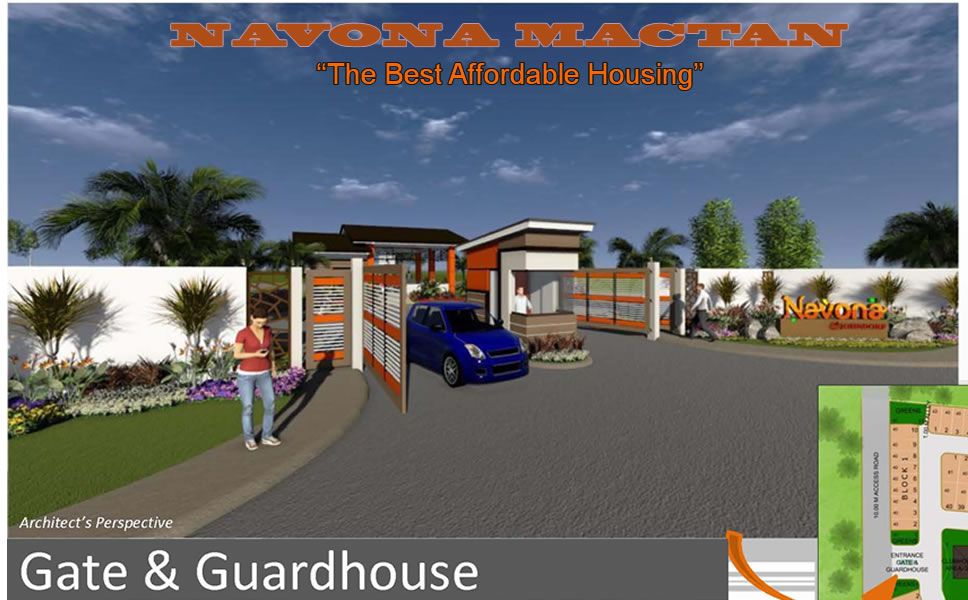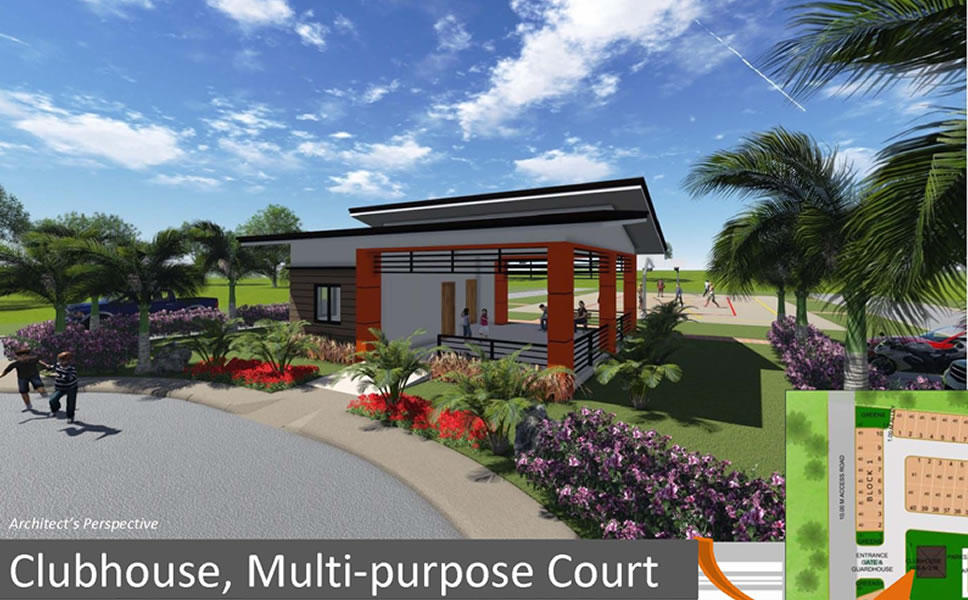 AMENITIES:
Landscaped gate and guardhouse, Multi-purpose Clubhouse, Basketball Court, Parks and Playground.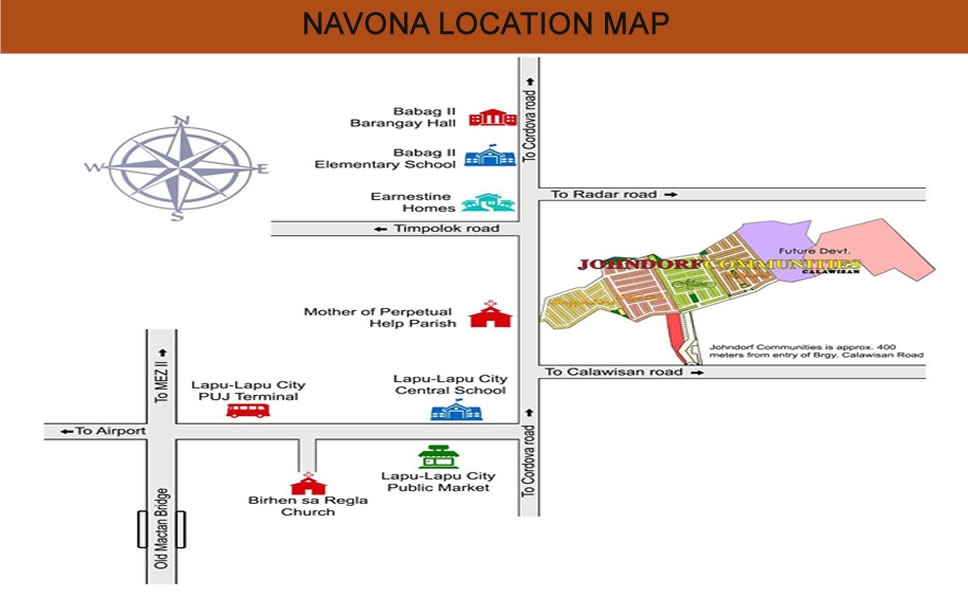 ALL BUYER'S ARE ADVISE TO BRING AGENT/BROKER WHEN PLANNING TO VISIT THE SITE. SINCE THE DUTY SECURITY GUARD WOULD ASK FOR EVERY BUYER UPON ENTRY.

IF YOU HAVE BUDGET NOW, JUST CALL MR. EDDIE LABISTE @ 09072909834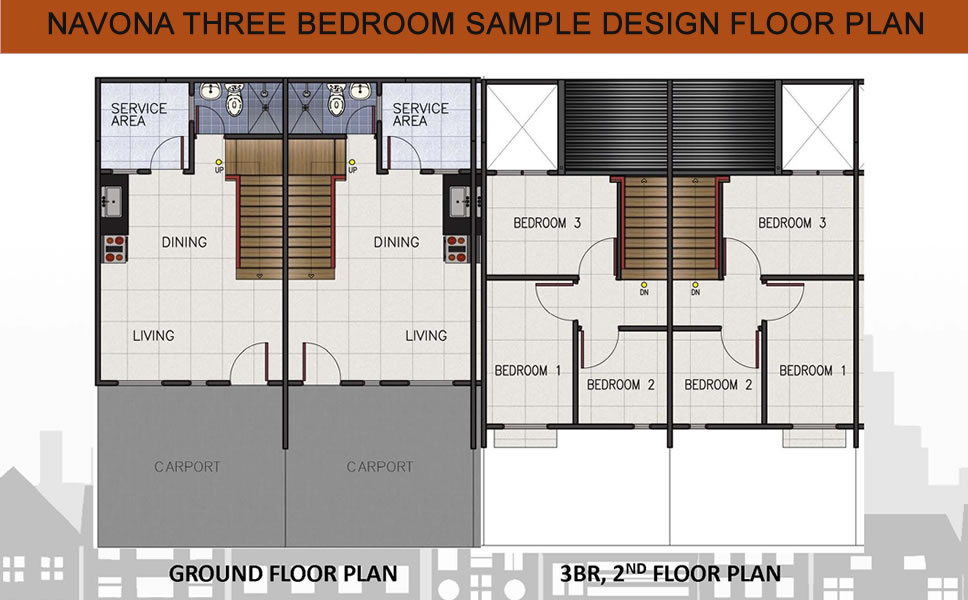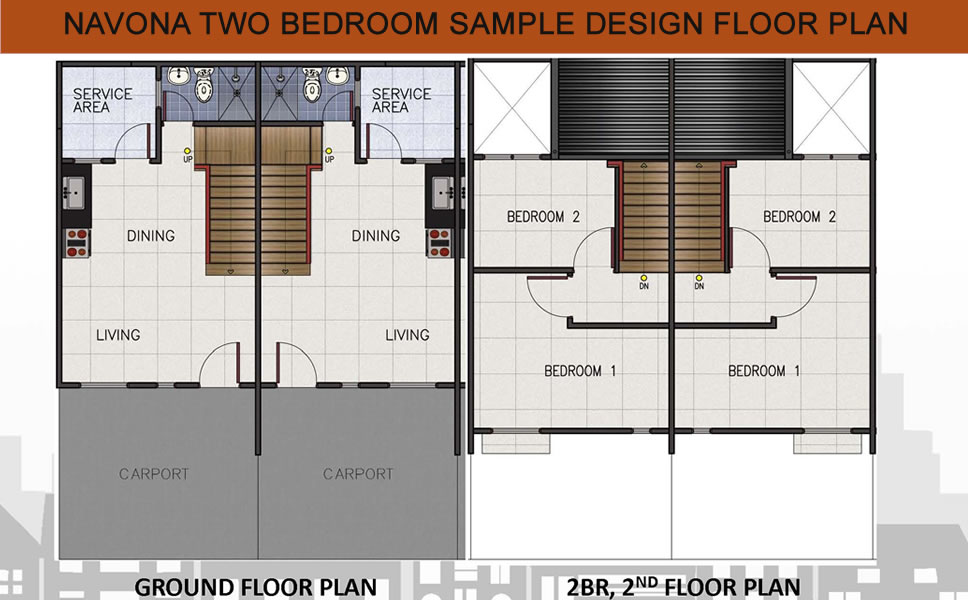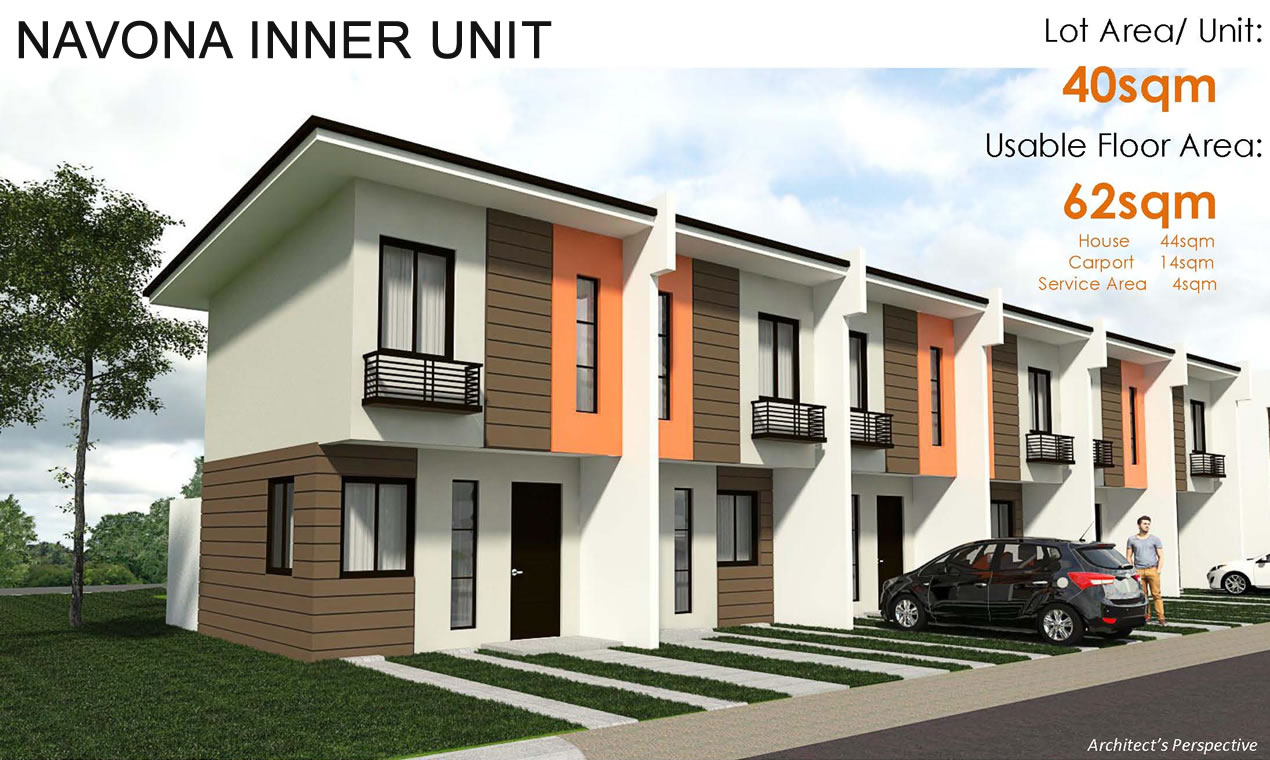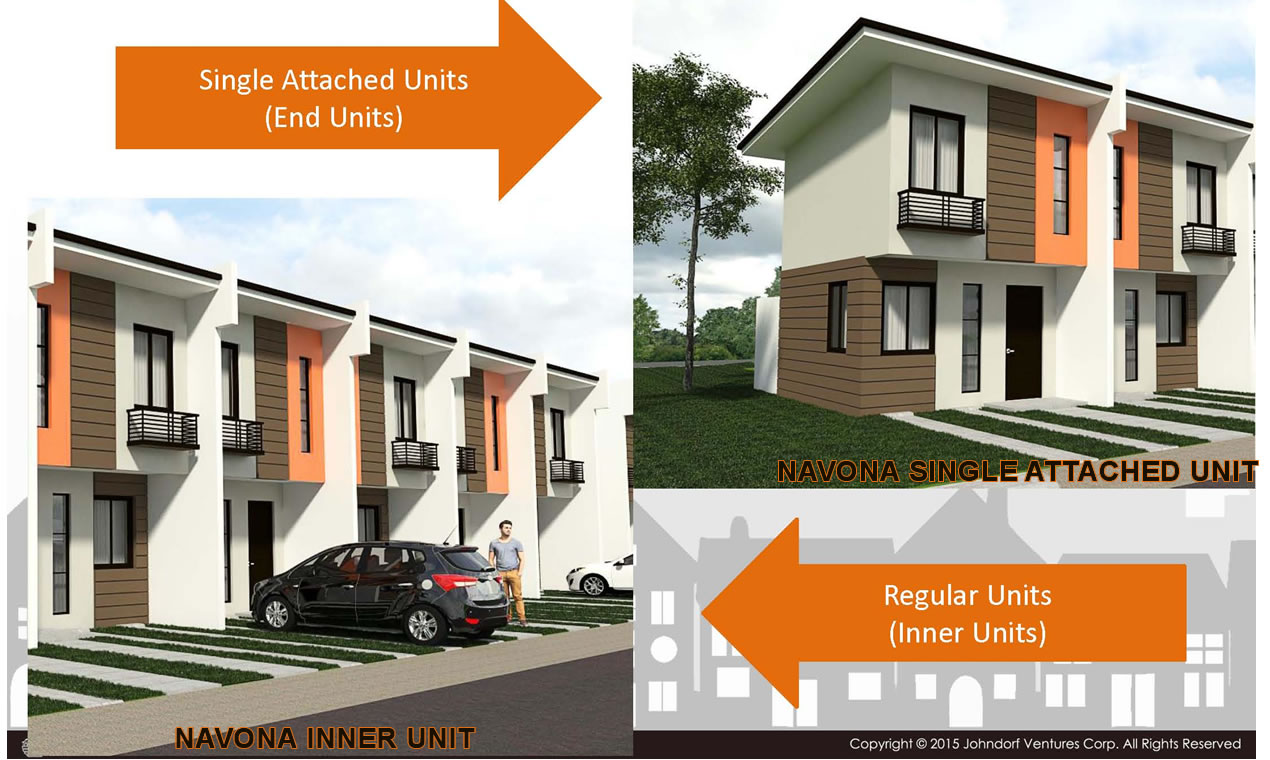 NOTE:
THOSE SINGLE ATTACHED UNITS ABOVE ARE THE CORNER BREAKER LOT. IT MEANS FROM THAT AREA THE BUILDING CHAIN HAS BEEN CUTTED. SO, THERE YOU HAVE YOUR EXTRA LOT ON THE SIDE OF YOUR UNIT.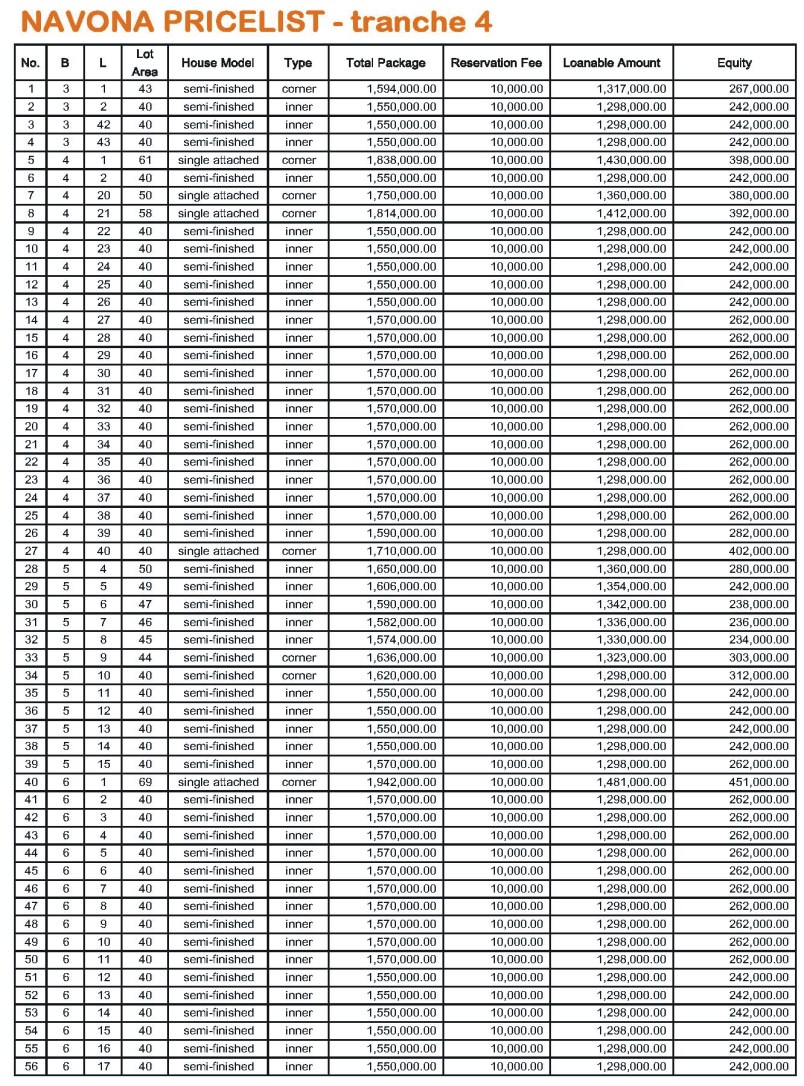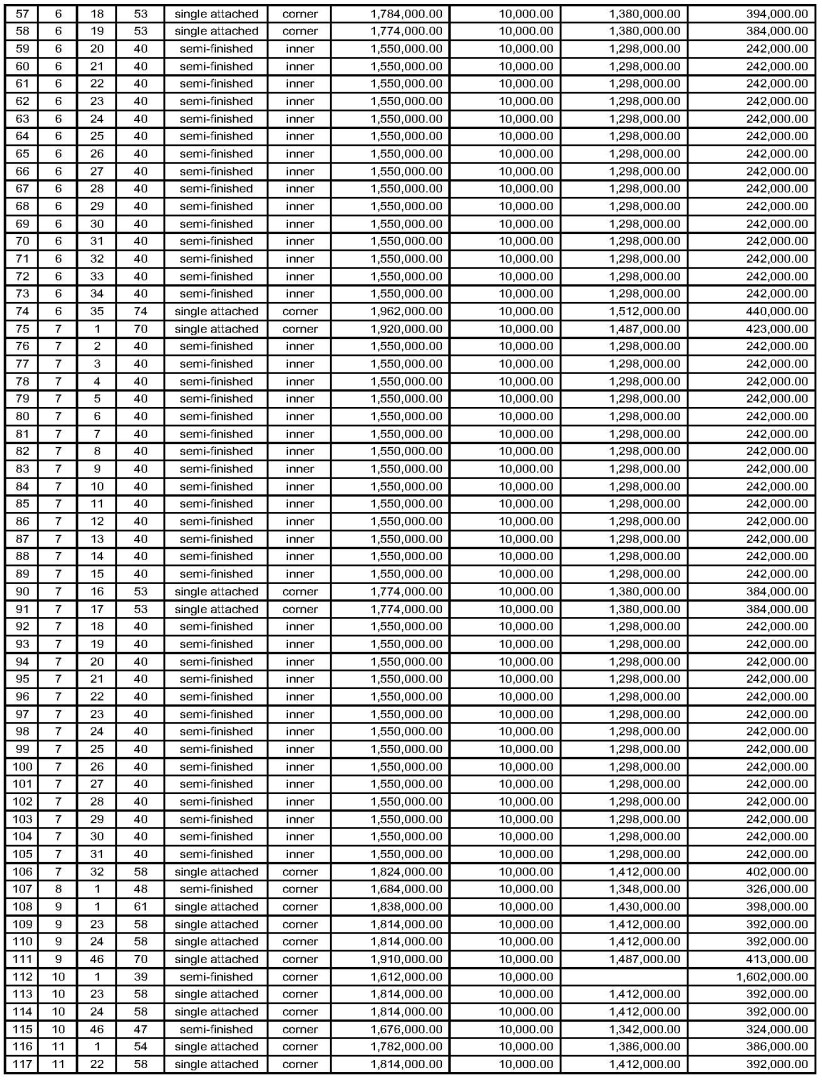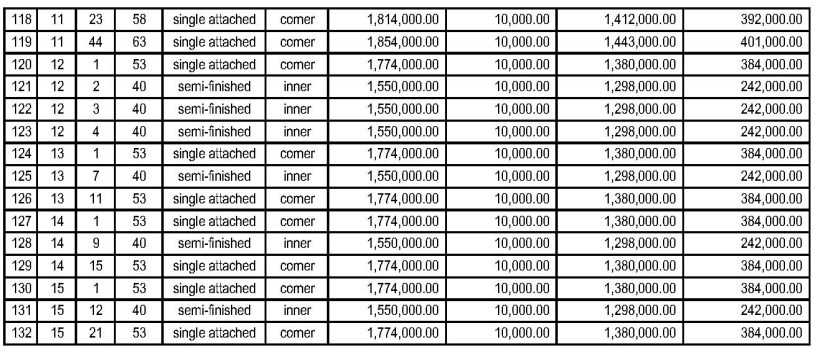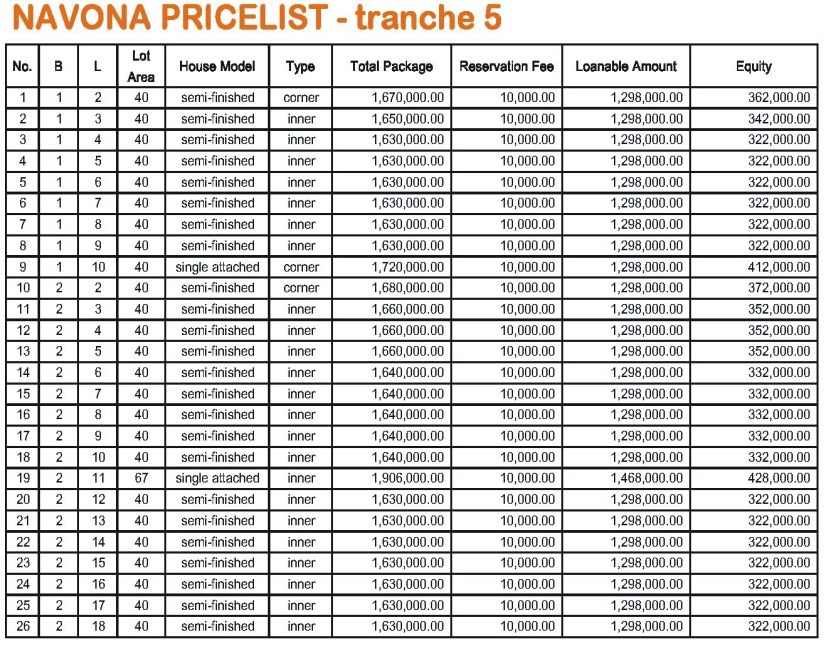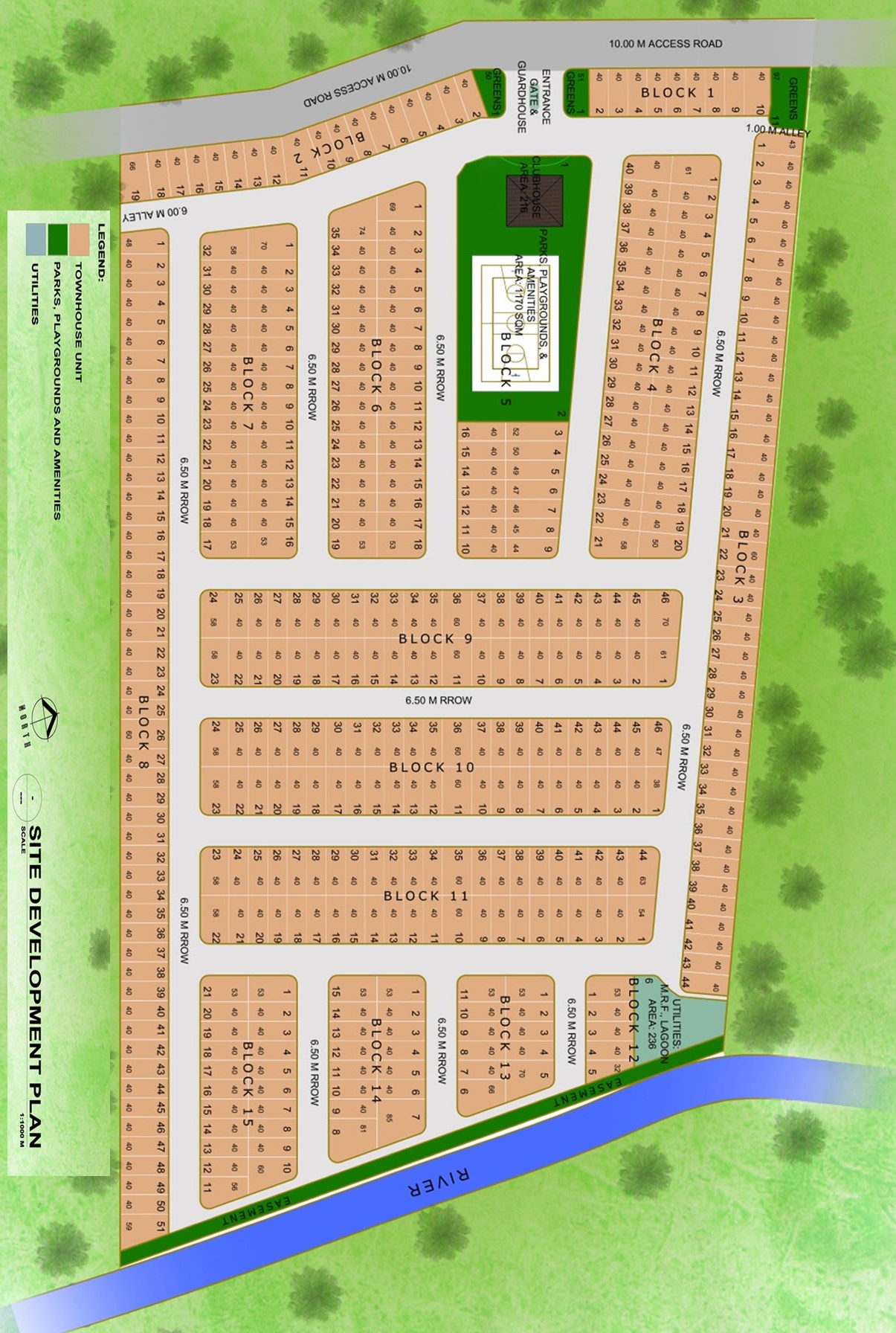 SUBDIVISION MAP TRANCE LEGEND:
TRANCE 2 = BLOCK 10,11
TRANCE 3 = BLOCK 8
TRANCE 4 = BLOCK 3,4,5,6,7,8,9,12,13,14,15
TRANCE 5 = BLOCK 1,2
FOR UNIT SELECTION. KINDLY BASE ABOVE PRICELIST FOR THE AVAILABLE UNIT FOR SALE AS OF MARCH 14, 2016 INTO THE SITE MAP PLAN.
UPDATED AS OF MARCH 14, 2016
NAVONA TRANCE 5
TERMS OF PAYMENT: Sample Computation
TOTAL CONTRACT PRICE: P 1,670,000.00
Reservation Fee: 10,000.00 (non-refundable)
EQUITY: 362,000,000.00
24 months to pay = 15,083.33/mo.
PAYMENT TERMS:
PAG-IBIG LOANABLE AMOUNT: 1,298,000.00
30 years to pay = 9,118.39 per month
(Gross income required = 27,500.00/mo., ages less than 40 years old)
20 years to pay = 10,591.69 per month
(Gross income required = 32,500.00/mo., ages less than 50 years old)
10 years to pay = 15,652.68 per month
(Gross income required = 49,500.00/mo., ages less than 60 years old)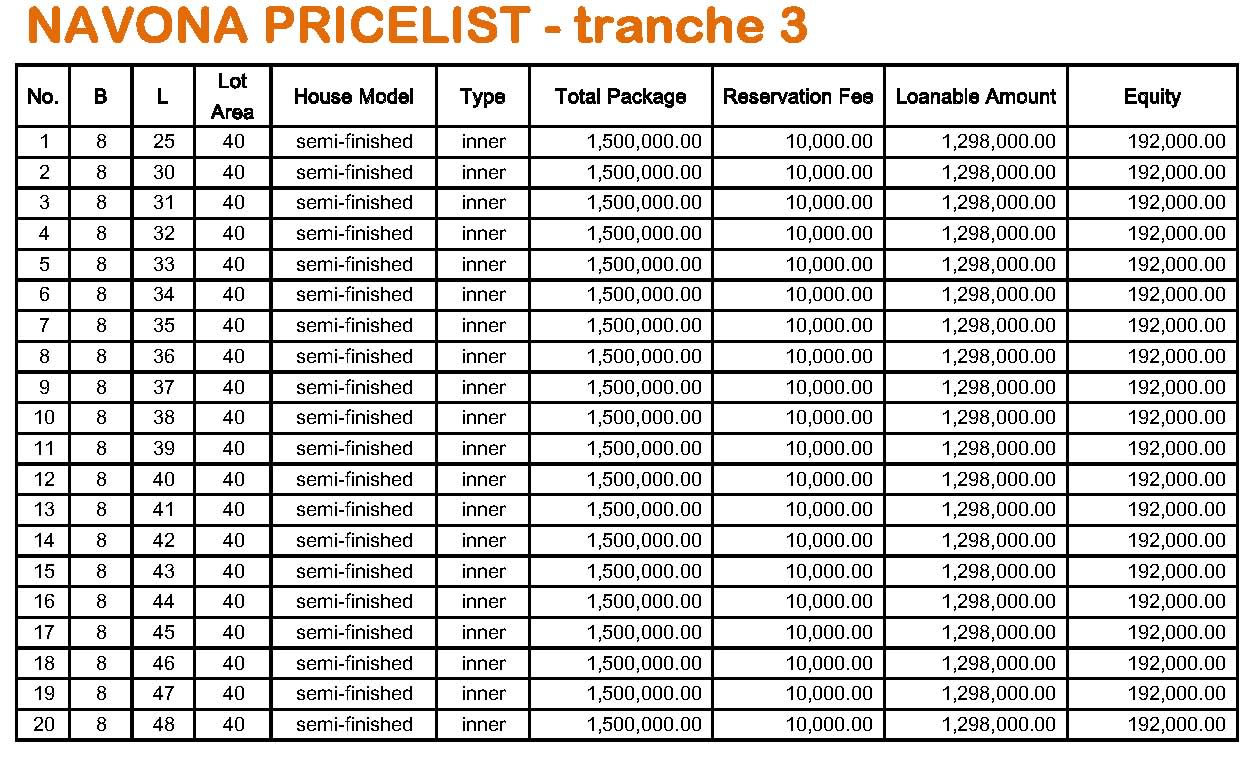 HOUSE SPECIFICATIONS:
Semi-finished unit upon delivery
*no tiles yet
*no bedroom partitions
Fully painted (exterior) and 1st white coating interior
T&B is complete finished upon turnover
With Stairs Railings already
With Ceiling
With kitchen sink (granite) and base cabinets
Second floor expanded concrete slab for additional room
RESERVATION REQUIREMENTS:
* 1x1 colored id picture 2 pcs.
* payslip / contract of work
* at least 2 years pag-ibig member
* tin number
* cedula/passport photo copy
* 10,000.00 reservation fee
IMPORTANT REMINDERS:
WE DON'T HAVE RENT TO OWN IN CEBU ANYMORE. FOR THE CHEAPEST CEBU
R
EADY
F
OR
O
CCUPANCY, YOU NEED TO SECURE AT LEAST PHP 400,000.00 CASH ON HAND TOGETHER WITH LOAN GUARANTEE COMING FROM BANK/PAG-IBIG IF YOU LIKE TO MOVE IN THE UNIT RIGHT AWAY.
FOR BUYER'S WHO CAN'T AFFORD YET TO BUY THE
RFO
UNIT I MAY SUGGEST TO PREFER GET THE PRE-SELLING ONE, DUE TO LONG TERM EQUITY/DOWNPAYMENT THAT SURELY YOU CAN AFFORD IT. ONCE THE THIRD MACTAN BRIDGE WILL BE FINISHED BY YEAR 2022 ABSOLUTELY ALL REAL ESTATE PROPERTIES IN CEBU BECOME VERY EXPENSIVE AND THE POSSIBILITY OF NO MORE HOUSING SUBDIVISION, ONLY CONDOMINIUM MAY THE PROJECTS DURING THAT TIME
.
Authorizing to Sell Certificate of Registration: HLURB-CVRFO-A-12/17-0198 LUZDIMINDA C. LABISTE

18 YEARS SOLID SELLING EXPERIENCED WITH GOOD TRACK RECORD AND ONE OF THE TOP SELLER IN CEBU!
"FOR FREE COMMON SITE TRIPPING VEHICLE THE BUYER MUST INFORM ME AT LEAST ONE DAY AHEAD ( If the developer has a service vehicle). IF THE BUYER LIKE A PERSONAL TRIPPING BUT DON'T HAVE CAR, HE/SHE MIGHT PAY THE MINIMAL COST OF FUEL EXPENSES ( to be refunded once will reserve a unit ) FOR THE PRIVATE AND EXCLUSIVE SITE VIEWING."