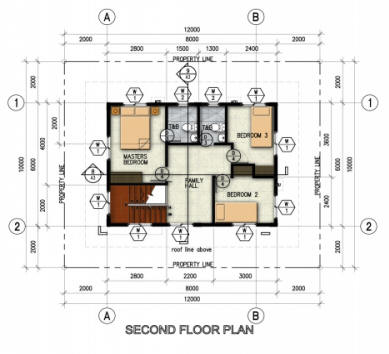 Feels like the home you ve always known
Simple, clean lines accented with just the right touch of aesthetics, your Northfields home is rendered in the Contemporary Asian style-proud of its native heritage while evoking things altogether new yet endearingly familiar. Choose from a Town House, Duplex or a 2-storey Single Detached model-individually appointed with lush greens and wide open spaces, making them all the more liveable.

Take it Easy, everything is close by
Northfield Residences is a quiet residential community in Canduman, Mandaue, easily accessed through the new Cabancalan route. It is a mere walking distance to Sacred Heart School of Jesuits and within a 5 minutes drive to the community market, various churches and commercials center and the North General Hospital. here, your family can be totally at ease, close to the essentials of daily living.
FEATURES & AMENITIES:
* Clubhouse
* Children s Playground
* Linear Garden
* Asian themed homes and landscapes
* 24-hour security
* Entry statement
* 10-meter main roads
* Walking distance to Sacred Heart School - Jesuit
* City access via 3 different routes: Canduman, Talamban & Cabancalan
JADE SINGLE DETACHED
Northfields Residences, Canduman, Mandaue City, Cebu

House Features:
2-Storey, Single Detached
4 Bedrooms
2 Toilet and Bath
Living, Dining, Kitchen
Utility Area
Carport
Garden
Floor Area: 82.00 sq. m
Lot Area : 120 sq. m
Total Contract Price (TCP): P 7,483,726.00
Reservation Fee: P 20,000.00 ( Non-refundable )

Unit Features:
Modern Asian Architecture Theme
Linear Garden Area
2-Car Garage for Single Detached Unit
Laundry and Utility Areas
Provision for Telephone and Cable TV connection

PAYMENT OPTION: Sample Computation

20% Downpayment = 1,476,745.20
*12 Months to pay zero interest = 123,062.10 Per month

80% Balance = 5,986,980.80 Loanable to Bank
*20 years to pay = 42,892.59 Per month
Gross monthly income required for couple/single = 123,000.00/Mo.

Estimated misc. Fee & transfer of title cost = 223,010.81 is payable by buyer

Above price is belong for unit construction. Ready for occupancy price is difference and higher.

UPDATED AS OF MARCH 07, 2020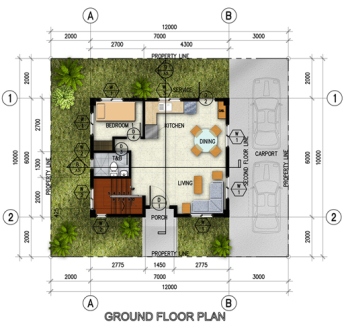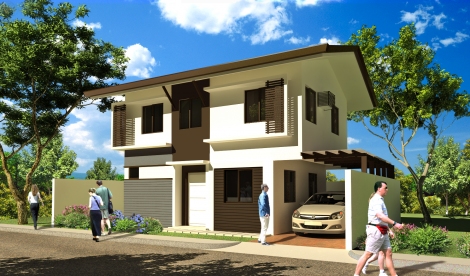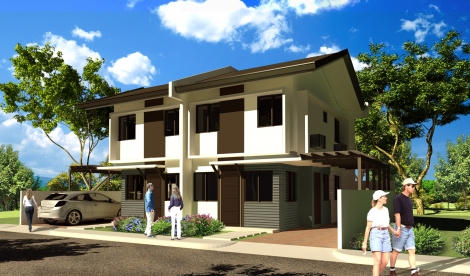 CELADON - DUPLEX HOUSE
Northfield Residences, Canduman, Mandaue City, Cebu

House Features:
2 Storey Duplex House
2 Bedrooms (upstairs)
1 Maid s Quarter (ground floor)
2 Toilet and Bath
Living, Dining, Kitchen
Utility Area
Carport
Floor Area: 60.45 sq. m.
Lot Area : 70 sq. m.
Total Contract Price: P 4,776,328.00
Reservation Fee: P 20,000.00 ( Non-refundable )

Unit Features:
Modern Asian Architecture Theme
Linear Garden Area
2-Car Garage for Single Detached Unit
Laundry and Utility Areas
Provision for Telephone and Cable TV connection

PAYMENT OPTION: Sample Computation

20% Downpayment = 935,265.60
*12 Months to pay zero interest = 77,938.80 Per month

80% Balance = 3,821,062.40 Loanable to Bank
*20 years to pay = 27,375.28 Per month
Gross monthly income required for couple/single = 80,000.00/Mo.

Estimated misc. Fee & transfer of title cost = 135,038.44 Ia payable by buyer

Above price is belong for unit construction. Ready for occupancy price is difference and higher.

UPDATED AS OF MARCH 07, 2020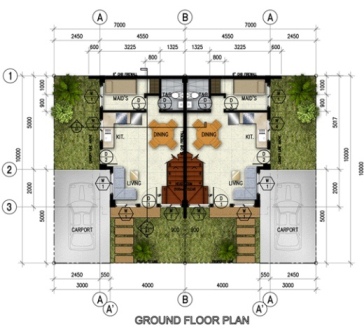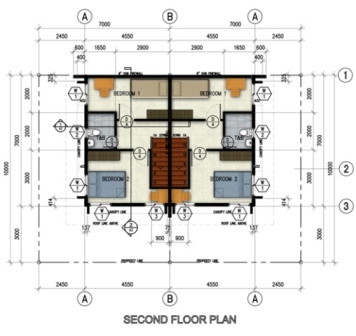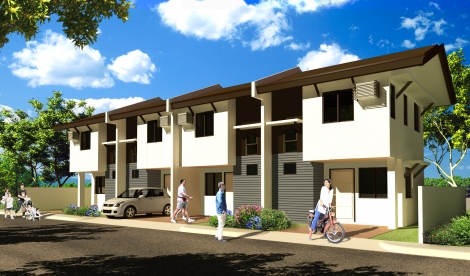 MIDORI 2-STOREY TOWNHOUSE
Northfield Residences, Canduman, Mandaue City, Cebu
HOUSE FEATURES:
2-Storey Townhouse
2 Bedrooms
2-Toilet and Bath
Hallway
Living, Dining, Kitchen
Carport
Floor Area: 50.70 sq. m.
Lot Area : 50.00 sq. m.
Total Contract Price: P 2,499,007.00
Reservation Fee: P 30,000.00
UNIT FEATURES:
Modern Asian Architecture Theme
Linear Garden Area
2-Car Garage for Single DetachedUnit
Laundry and Utilitt Areas
Provision for Telephone and Cable TV connection
PAYMENT OPTION:
OPTION 1: 3% discount on Spot Cash w/n a month - P 2,404,037.00
OPTION 2: TCP - 18 months to pay 0 Interest - P 137,723.00/mo.

OPTION 3: In-House Financing Terms
10% Outright payment - P 229,901.00
40% spread in 6 months w/ no interest - 166,600.00/mo.
50% payable in 5 years @ 15% Int./annum - 29,726.00/mo.

OPTION 4: Bank Financing
20% Downpayment Payable in 18 months w/o interest
@ 26,655.63/month

80% Balance For Bank Financing @ 10.5% Int per annum
20 years to pay - P 19,960.00/mo.

OPTION 5: Pag-ibig Loan
40% Downpayment payable in 18 months
60% Loanable Amount payable up to 30 years
Note: House construction will start upon 10% payment with 6 months
time frame contract for standard plan and 8 months when there's
buyer revision.
Miscellaneous fee & Move-in Fee = less than 5%
UPDATED AS OF MARCH 07, 2020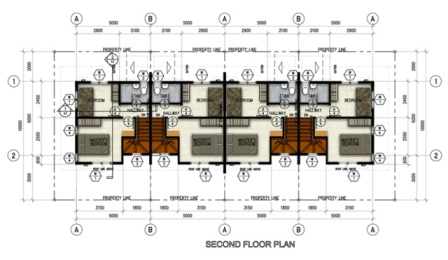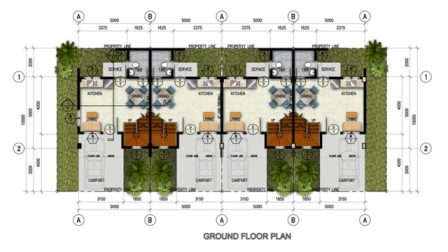 Actual house constructed
( Pls. click to zoom )
Actual house constructed
( Pls. click to zoom )
Actual house constructed
( Pls. click to zoom )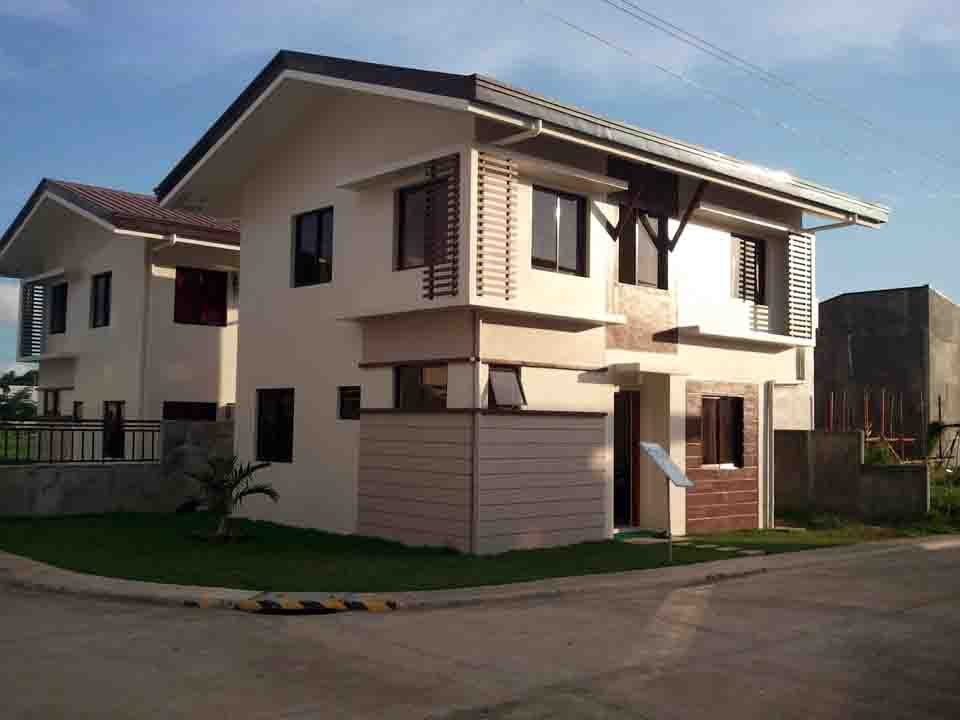 Ready For Occupancy

(Pls.click to zoom)
THE BEST HOUSE AND LOT PACKAGE!
Pls. click
HERE
for the subdivision Deed Of Restriction!



The home comprises of house and lot package for sale update of the most relaxing real estate properties in Mandaue City, Cebu. Northfield Residences is a subdivision project of Colourfield Land where you can take a walk to the most with its green spaces, and low-density community ambiance while being located in the city with house and lot package. Northfield Residences is developed with beginning families in mind. This is why we take care to offer packages that are sensibly priced without compromising on it s value and quality.
Considering a quiet residential community in Canduman, Mandaue, easily accessed through the new Cabangcalan route. It is near schools like a walking distance to Sacred Heart School or Ateneo de Cebu, few minuntes away to University of San Carlos, Talamban campus and within a 5-minutes drive to the community market, various churches and commercials center and the North General Hospital. here, your family can be totally at ease, close to the essentials of daily living.




NORTHFIELD RESIDENCES MANDAUE SUBDIVISION - NEAR SCHOOLS IN CEBU
Pilit, Cabangcalan
UPDATED AS OF MARCH 07, 2020
SOLD OUT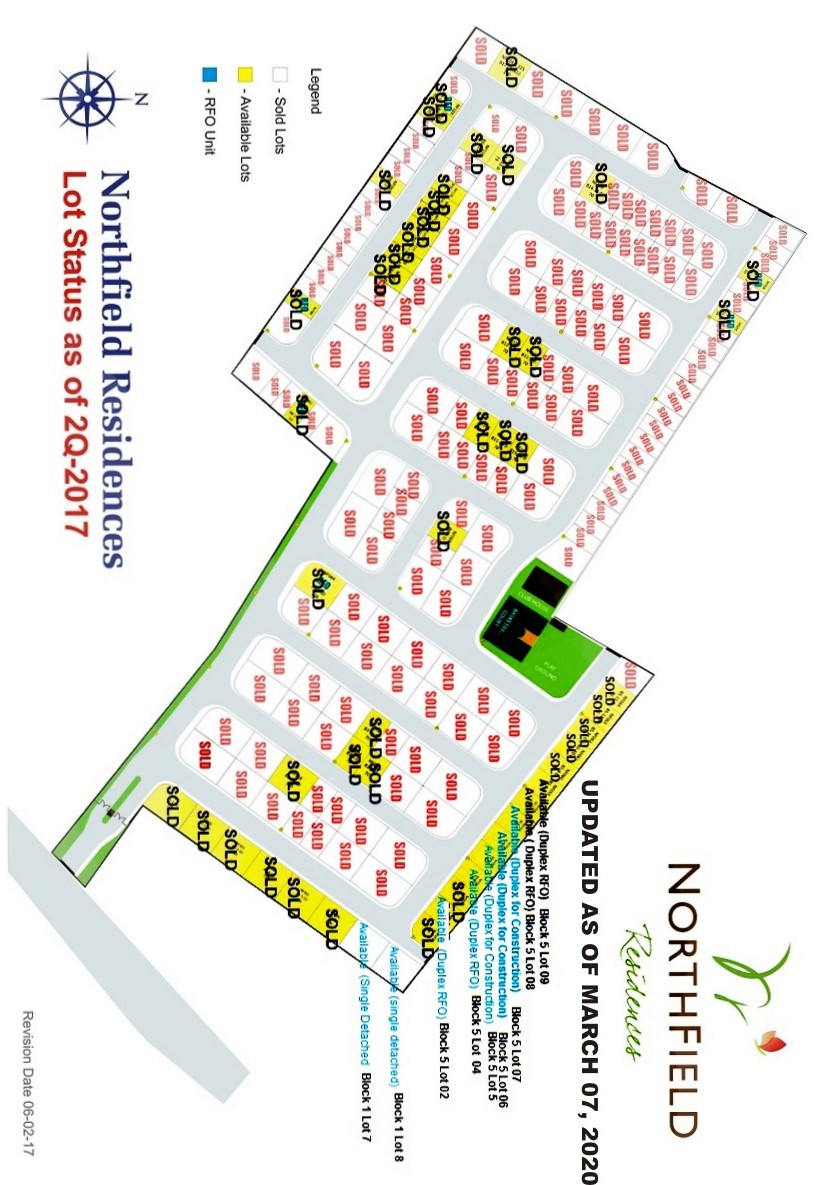 SITE MAP UPDATED AS OF MARCH 07, 2020
IMPORTANT REMINDERS:
WE DON'T HAVE RENT TO OWN IN CEBU ANYMORE. FOR THE CHEAPEST CEBU
R
EADY
F
OR
O
CCUPANCY, YOU NEED TO SECURE AT LEAST PHP 400,000.00 CASH ON HAND TOGETHER WITH LOAN GUARANTEE COMING FROM BANK/PAG-IBIG IF YOU LIKE TO MOVE IN THE UNIT RIGHT AWAY.
FOR BUYER'S WHO CAN'T AFFORD YET TO BUY THE
RFO
UNIT I MAY SUGGEST TO PREFER GET THE PRE-SELLING ONE, DUE TO LONG TERM EQUITY/DOWNPAYMENT THAT SURELY YOU CAN AFFORD IT. ONCE THE THIRD MACTAN BRIDGE WILL BE FINISHED BY YEAR 2022 ABSOLUTELY ALL REAL ESTATE PROPERTIES IN CEBU BECOME VERY EXPENSIVE AND THE POSSIBILITY OF NO MORE HOUSING SUBDIVISION, ONLY CONDOMINIUM MAY THE PROJECTS DURING THAT TIME
.
20 YEARS OF SOLID SELLING EXPERIENCED WITH GOOD TRACK RECORD AS ONE OF THE TOP SELLER IN CEBU!
"FOR FREE COMMON SITE TRIPPING VEHICLE THE BUYER MUST INFORM ME AT LEAST ONE DAY AHEAD ( using develpoer's vehicle). FOR A PERSONAL AND EXCLUSIVE SITE TRIPPING BUT THE BUYER DON'T HAVE CAR, HE/SHE MIGHT PAY THE MINIMAL COST OF FUEL EXPENSES ( to be refunded once will reserve a unit ) EXCLUSIVE SITE VIEWING."
BE AWARE OF THE PRICE HIKE IF YOU CAN'T RESERVE NOW!
I'M NOT OVERPRICING HERE FOR 19 YEARS!
Provider For All Types Of Affordable Cebu Real Estate Properties, House and Subdivisions, Lowcost Housing and Condominiums For Sale!