Pit-os Talamban, Cebu City
UPDATED AS OF APRIL 27, 2019
Priveya Hills subdivision is one of kind high end real estate project in Cebu, where luxury and nature seamlessly blend together. Developed by AboitizLand, a very known real estate industry leader in Cebu for a couple of decades ago. Priveya Hills is a premier, remarkable and exclusive community that offers wide open, green spaces set on a natural rolling terrain.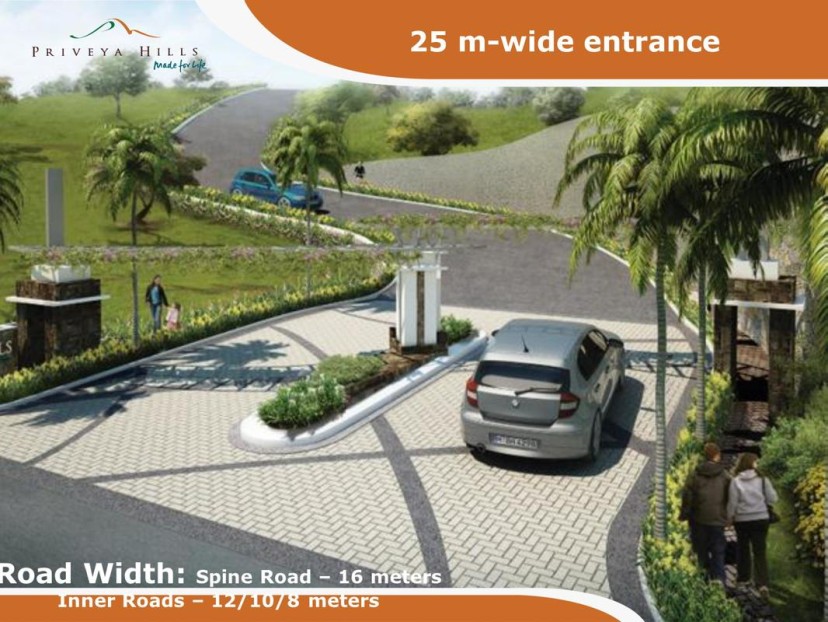 It is a PRIVATE neighborhood for the PRIVILEGED who value a PRIME investment. Centered on sustainability, Priveya Hills has 45% green open space -a total of 3 hectares of parks and 2.1 hectares of landscaped terrain. It is a private sanctuary that boasts of low-density dwelling at only 13 lots per hectare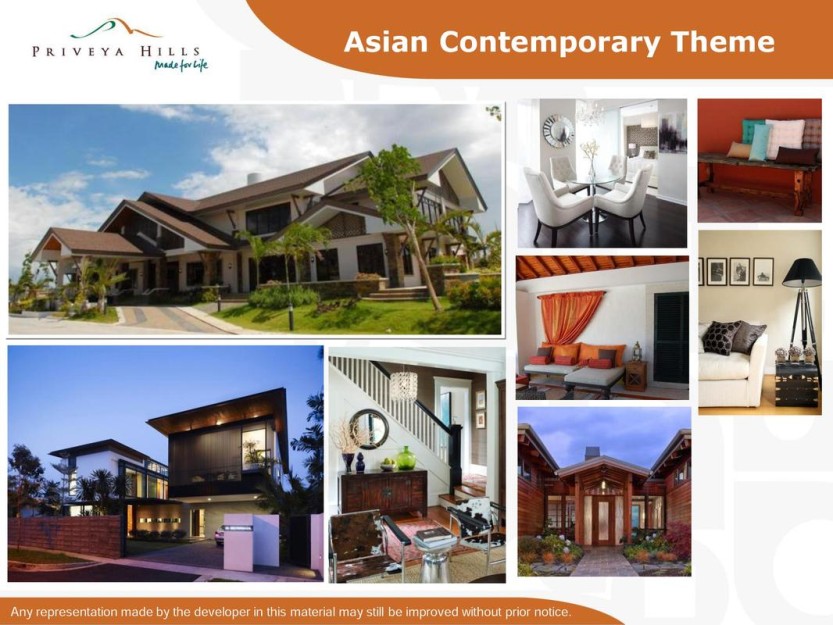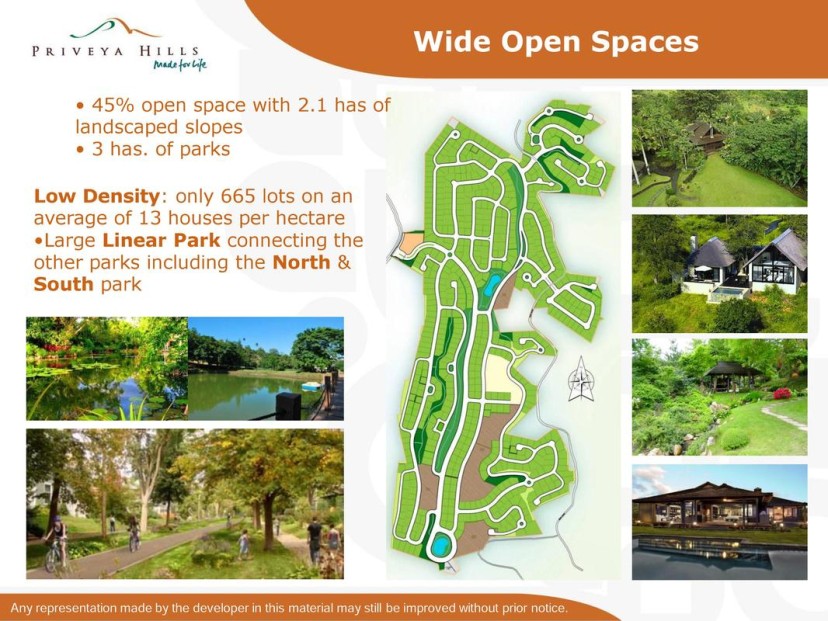 Finally, here's an ideal community to grow and nurture your family.
FEATURES AND AMENITIES
Enjoy a life that sits at the paramount of luxury.
Sprawling parks and lush foliage are the distinctive marks of this 62-hectare community, lending it a relaxed, refreshing feel.

A total of three hectares is allocated to parks and ponds and 2.1 hectares to landscaped slopes, PriveyaHills is a beautiful retreat from the city's hustle and bustle.
AMENITIES & FACILITIES:
Multi-Purpose Court With Bleachers, Swimming Pool , Combinable Function Rooms, Space For Convenience Store, Clubhouse , North And South Parks, Priveya Hills Commercial Area, Linear Park, Walking And Jogging Trails, Lush Greenery.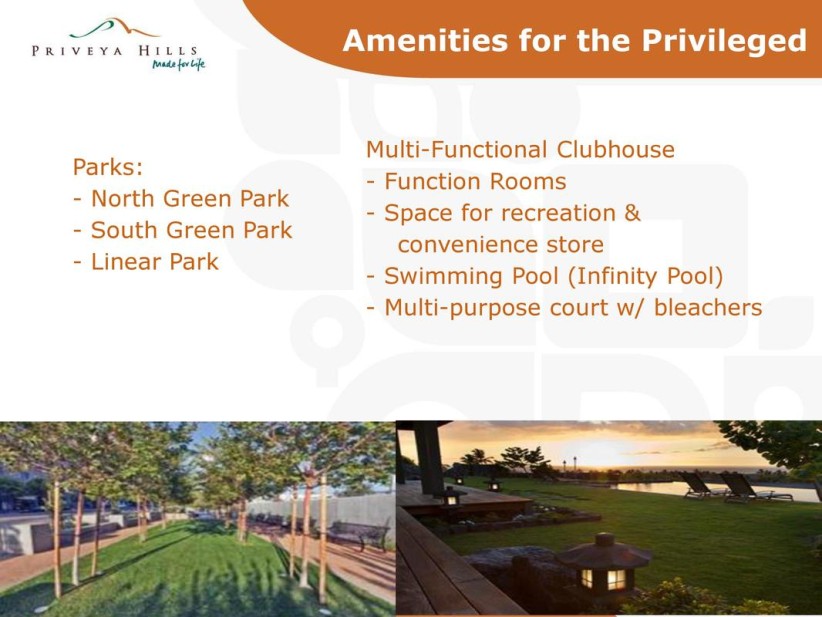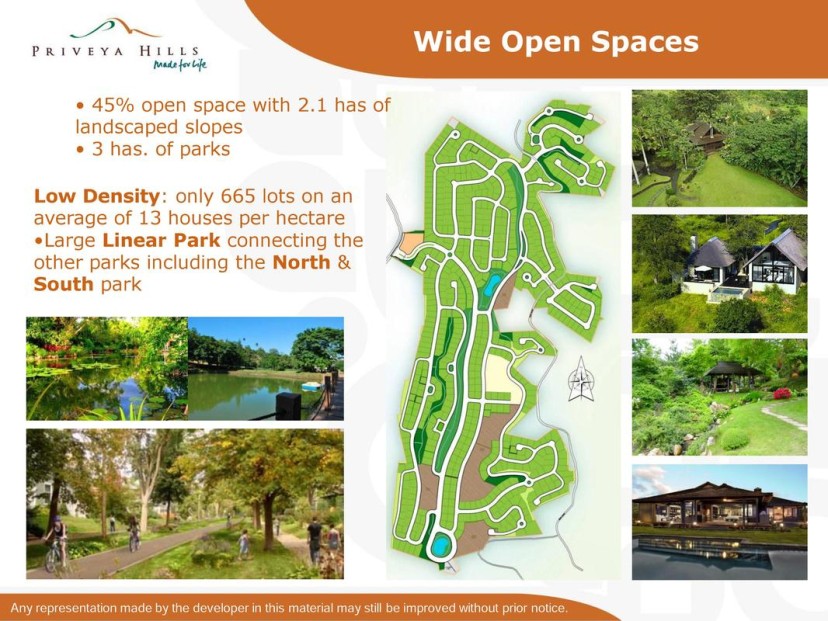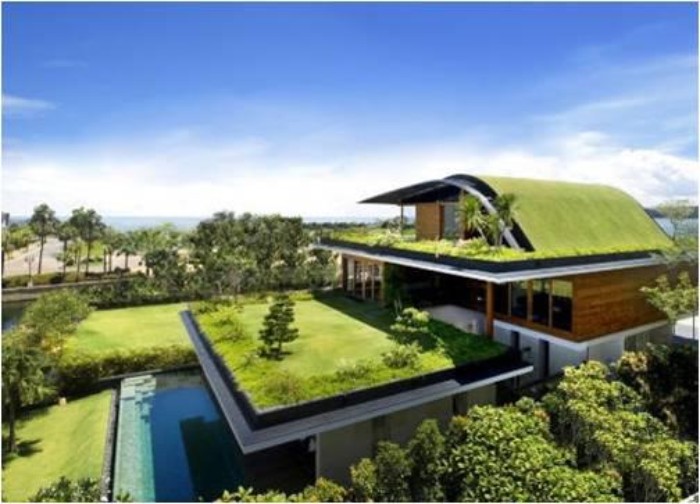 SAMPLE COMPUTATIONS (updated on Jan. 24, 2019):
PRICE: P20,000/sqm to P25,000.00/sqm depending on the location.
______________________________________________________
PHASE 1-4:
TOTAL CONTRACT PRICE: P9,707,174.00 (lot area - 440 sqm - PH004)
RESERVATION FEE: P100,000.00
25% DOWN PAYMENT: P2,426,793.50
12 months to pay w/ 0% interest: P193,899.45/month
18 months to pay w/ 0% interest: P129,266.31/month
36 months to pay w/ 0% interest: P64,633.15/month
TRANSFER CHARGES: P251,805.00 (to be paid before turn over)
75% BALANCE THRU CASH OR BANK FINANCING (P7,280,380.50)
15 yrs - P61,435.98/month
10 yrs - P80,827.14/month
5 yrs - P140,750.14/month
______________________________________________________
PHASE 5:
TOTAL CONTRACT PRICE: P10,594,584.00 (lot area - 429 sqm - PH565)
RESERVATION FEE: P100,000.00
20% DOWN PAYMENT: P2,118,916.80
18 months to pay w/ 0% interest: P112,162.04/month
TRANSFER CHARGES: P472,973.00 (to be paid before turn over)
80% BALANCE THRU CASH OR BANK FINANCING (P8,475,667.20)
15 yrs - P73,832.16/month
10 yrs - P96,239.48/month
5 yrs - P165,836.16/month
______________________________________________________
PAYMENT OPTIONS:
Spot Cash with 10% discount;
20% Spot Down-payment with 10% discount on the DP and 80% balance thru bank financing;
Stretched Cash spread over 18 months at 0% interest;
20% DP spread over 18 months at 0% interest and 80% balance thru bank financing.


IMPORTANT REMINDERS:
WE DON'T HAVE RENT TO OWN IN CEBU ANYMORE. FOR THE CHEAPEST CEBU
R
EADY
F
OR
O
CCUPANCY, YOU NEED TO SECURE AT LEAST PHP 400,000.00 CASH ON HAND TOGETHER WITH LOAN GUARANTEE COMING FROM BANK/PAG-IBIG IF YOU LIKE TO MOVE IN THE UNIT RIGHT AWAY.
FOR BUYER'S WHO CAN'T AFFORD YET TO BUY THE
RFO
UNIT I MAY SUGGEST TO PREFER GET THE PRE-SELLING ONE, DUE TO LONG TERM EQUITY/DOWNPAYMENT THAT SURELY YOU CAN AFFORD IT. ONCE THE THIRD MACTAN BRIDGE WILL BE FINISHED BY YEAR 2022 ABSOLUTELY ALL REAL ESTATE PROPERTIES IN CEBU BECOME VERY EXPENSIVE AND THE POSSIBILITY OF NO MORE HOUSING SUBDIVISION, ONLY CONDOMINIUM MAY THE PROJECTS DURING THAT TIME
.
Authorizing to Sell Certificate of Registration: HLURB-CVRFO-A-12/17-0198 LUZDIMINDA C. LABISTE

18 YEARS SOLID SELLING EXPERIENCED WITH GOOD TRACK RECORD AND ONE OF THE TOP SELLER IN CEBU!
"FOR FREE COMMON SITE TRIPPING VEHICLE THE BUYER MUST INFORM ME AT LEAST ONE DAY AHEAD ( If the developer has a service vehicle). IF THE BUYER LIKE A PERSONAL TRIPPING BUT DON'T HAVE CAR, HE/SHE MIGHT PAY THE MINIMAL COST OF FUEL EXPENSES ( to be refunded once will reserve a unit ) FOR THE PRIVATE AND EXCLUSIVE SITE VIEWING."
Provider For All Types Of Affordable Cebu Real Estate Properties, House and Subdivisions, Lowcost Housing and Condominiums For Sale!