Real Estate Property Ownership by Foreigners?


Generally, only Filipinos are allowed by Philippine laws to acquire by purchase, transfer or assignment any lands in the Philippines. However Foreigners may be able to acquire properties in the Philippines by any of the following:

Lease the Property -- You can lease public and private land for 25 years with an automatic renewal for 25 years, (just enough time for return on investments). This is also a cheap alternative, but it makes it difficult to make any sort of investment return on a property. However, it is ideal for those thinking of retiring here. Unlike many countries such as Thailand or Indonesia, a lease on property for a foreigner is a very easy and straightforward step to take in the Philippines. This is the easiest, least time-consuming, and safest way for a foreigner to purchase small areas of land within the Philippines. It can be done directly with the owner.
Through a Filipino Trustee or wife - Have a Filipino (you can trust) where you can put the title or ownership of property in his/her name. This is the most common way for small-scale investors to buy property here.
Purchase land as a Balikbayan - The Government of the Philippines has recently passed the Dual Citizenship Act which gives all former Filipinos the right to purchase land within the Philippines.
Buy A Condominium Unit -- You can own 100% of the unit but not more than 40% of the entire condominium project.
Form a Corporation - You can form a corporation with Filipino partners with the sharing of 40% foreign - 60% Filipino capital. This is the most iron-clad form of property ownership for foreign investors, and definitely the preferred form of property ownership for those thinking of establishing a resort, or tourism facility. In fact, the majority of existing resorts and businesses owned by foreigners are using this form of ownership.
Inherit the land if your Spouse dies: This simply means, when your Filipina wife dies, you as the compulsory heir, together with your children if you have any, will become the legal owners of her property.


HERE IS THE IDEAL SETUP THAT PROTECTS THE INTEREST OF FOREIGN BUYERS/INVESTORS OF REAL ESTATE PROPERTIES:


This setup involves a combination of lease agreement thru a Filipino trustee and the execution of a Special Power of Attorney in favor of the foreigner-buyer.

1. The property shall be placed under the name of a Filipino trustee or in most cases, the Filipino wife. However, it will be the foreigner-buyer who shall have the actual possession of the owner s copy of the certificate of title. In this process, the exchange of money for the price shall be exclusive only between the foreigner-buyer and the seller, and does not have to go thru the Filipino trustee.

2. The foreigner-buyer and the Filipino trustee (to whom the property is named) shall execute a long term lease contract, for say 50 years, in which the foreigner-buyer shall be the lessee and the Filipino trustee as the lessor. The lease contract shall be noncancellable without restrictions as to its use. Further, the lease contract shall carry with it the option to buy at negligble price when the lease term ends.

3. The Filipino trustee shall execute a Special Power of Attorney (SPA) authorizing the foreigner-buyer to sell the property whenever the latter wants to. The SPA shall be indefinite and without restrictions as to the manner of payment, price and others. It will give the foreigner-buyer sole authority and discretion to dispose of the property whenever he/she wants to and to sign all papers and documents in that regard.

The above setup provides several advantages and protection to the foreigner-buyer without violating the constitutional prohibitions on land ownership. This setup provides the foreigner-buyer free use of the property without restrictions as covered by the long term lease agreement. And most importantly, this provides the foreigner-buyer the sole authority to dispose of the property whenever he wants to because of the SPA that was issued to him.
Land Ownership by Former Filipinos in the Philippines?

Natural-born Filipinos who have acquired American citizenships are entitled to own or acquire lands in the Philippines.

Article XII, Section 8, of the Philippine Constitution provides that a natural born citizens of the Philippines who has lost his or her Philippine citizenship may be a transferee of private lands, subject to limitations provided by law.

Section 7 of the same Article entitles former Filipinos to own and acquire lands through hereditary succession, i.e. by virtue of inheritance.


Tips Before Buying Real Estate in the Philippines


Here are tips a buyer must remember before buying any property in the
Philippines, specially if you are buying a single property from an
individual:

1. Make sure the "Transfer Certificate of Title" is authentic. The
easiest way to check if the title to the property you are buying is
authentic is by getting "Certified True Copy" of the title from the
Register of Deeds. This office is usually located at the city or
municipal hall where the property is located. Ask the seller of the
property for a photocopy of the title -you will need the title number
and the name of the owner to get a certified true copy of the title
from the Register of Deeds.

2. Verify that title is clean - meaning the property is not mortgaged
(no liens & encumbrances on the property). You can see that at the
back of the title with the heading "Encumbrances" . This page must be
empty if you are told that the title is "clean". But sometimes the
space for the technical description of the property on the front page
of the title is not enough and the description of the property is
continued on the "Encumbrances" page, this is of course all right.

3. Make sure that the land described on the title is really the land
that you are buying. You can validate this at the Register of Deeds or
by hiring a private land surveyor or a geodetic engineer. Land titles
don t have any street name and number to pin point a property, it is a
must to confirm that the actual property you are buying matches the
technical description on the Transfer Certificate of Title.

4. Make sure that the sellers are the real owners. If you are buying
from an individual property owner, ask for identification papers like
passport or driver s license, it is also a good idea to talk to the
neighbors or the Barangay Captain to confirm the identity of the
sellers (you might as well ask some history of the property).

5. Confirm that the yearly real estate taxes are paid. Ask for
certified true copies of the Tax Declaration and original Tax Receipts
to confirm that real estate tax payments are up to date.

If the above check list is in order, it is generally safe to proceed
with the purchase of real estate in the Philippines.



Typical Transaction Costs/Taxes


Purchases from Individuals

a. Capital gains tax - 6% of actual sale price. This is paid by the seller but in
some cases it might be expected that the buyer pays. This percentage could differ if the property assessed is being used by a business or is a title- owned by a corporation, in this case the percentage is 7.5%

b. Document stamp tax - 1.5% of the actual sale price. This is paid by the seller
but in some cases it might be expected that the buyer pays.

c. Transfer tax - 0.5% of the actual sale price.

d. Registration fee - 0.25% of the actual sale price.

Purchases from Developers

a. Capital gains tax - 10% of actual sale price. This value might be expressed as part of the sale price.

b. Document stamp tax - 1.5% of the actual sale price.

c. Transfer tax - 0.5% of the actual sale price.

d. Registration fee - 0.25% of the actual sale price.

Foreigner's Guide


By law, foreigners don't have the right to acquire land in the Philippines. Only Filipino citizens can own land (there have been many proposals to amend this law but of this writing, the law remains unchanged.) The simplest way for a foreigner to acquire real estate properties is to have a Filipino spouse purchase a property in his/her name.

Exceptions:

Corporations or partnerships that is at least 60% Filipino owned are entitled to acquire land in the Philippines. An exception to this rule, is foreign acquisition of a Philippine real estate in the following cases:

* Acquisition before the 1935 constitution.

* Acquisition thru hereditary succession if the foreign acquire is a legal or natural heir. This means that when you are married to a Filipino citizen and your husband/wife dies, you as the natural heir will become the legal owner of his/her property. The same is true for the children. Every natural child (legitimate or illegitimate) can inherit the property of his/her Filipino father/mother even if he/she is not a Filipino citizen.

* Purchase of not more than 40% interest in a condominium project.

* Purchase by a former natural-born Filipino citizen subject to the limitations prescribed by law. (natural born Filipinos who acquired foreign citizenship is entitled to own up to 1,000 square meter of residential land, and 1 hectare of agricultural or farm land)

* Filipinos who are married to aliens who retain their Filipino citizenship, unless by their act or omission they have renounced their Filipino citizenship.

Owning of houses or buildings is legal as long as the foreigner does not own the land on which the house is build.

Setting up a corporation with 40% of the stocks in the foreigner's name and 60% to Filipinos is a good alternative. There must be a minimum of 5 stockholders, and foreigner can have the Filipino stockholders sign blank transfer of the stocks for security.

Rent

The land can be leased by the foreigner or a foreign corporation on a long term contract for an initial 50 year period and renewable every 25 years. A foreigner can rent a lot and at the same time legally own the house on the rented land.

Condominiums

The Condominium Act of the Philippines, R.A. 4726, expressly allows foreigners to acquire condominium units and shares in condominium corporations up to 40 % of the total and outstanding capital stock of a Filipino owned or controlled condominium corporation.

Those who claim that foreigners can own a house & lot in the Philippines have a condominium title to their property. There are a very few single-detached homes or Townhouses in the Philippines with condominium titles. Most condominiums are mid to high rise buildings.

Please see our condominiums for sale in the Philippines.

If you wish to stay permanently in the Philippines or if you frequent the Philippines and stay for long periods. Avail of the government's Special Resident Retirement Visa (SRRV).

GUIDE FOR FILIPNO BUYER'S WHO ARE PRESENTLY LEAVING IN ABROAD!

* Select a property that you really like to buy. Get the name of the project, house model, phase number, block number & lot number for
house and lot subdivison. For condominium simply get the unit number, floor number and unit type.
* Authorize a person here in Cebu, Philippines whom you trusted most like your relatives & friends as to be your
lawfull attorney in-fact ( SPA/Special Power of Attorney ).
In some cases that you don't have one, I can volunter myself to be your lawfull attorney in-fact ( SPA/Special Power of Attorney )
* Regarding your reservation payment, it can be sent thru Western Union or thru Bank. Reservation must be paid in person and cash
to the developer/owner of the project by your "authorized person". For your equity payment it can be made thru bank to bank

transfer of account.
* All your documents can be sent to my email except Special Power of Attorney which should be Consolarized and send it via mail
package delivery. However if you think to come back to the Philippines within the calendar year, the consolarization of Special
Power of Attorney is not needed anymore.
* Lastly, you should have to call me in person for a formal transaction and confirmation of your plans.
MR. EDDIE LABISTE / 09072909834
SPECIAL RESIDENT RETIREE'S VISA
Once you are an SRRV Visa holder, it opens the door to vast opportunities and benefits. These include:
1. Option to Retire Permanently
• You may live, work and study in the Philippines
2. Multiple Entry Privileges
• You may travel outside the Philippines and re-enter anytime
3. Exemptions from:
• Income tax over your pension and annuities;
• Exit and re-entry permits of the Bureau of Immigration;
• Annual registration requirement of the Bureau of Immigration;
• Customs Duties and Taxes with regard to the importation of household goods and personal effects up to US$7,000.00;
• Travel tax, if you stay in the Philippines is less than one year from the last entry date; and
• I-Card
As an SRR Visa holder, the PRA can assist you in obtaining basic documents from other government agencies. These include, but are not limited to:
• Alien Employment Permit
• Driver's License
• Tax Exemption/Extension Certificate
• Tax Identification Number
• National Bureau of Investigation (NBI) Clearance

IMPORTANT REMINDERS:
WE DON'T HAVE RENT TO OWN IN CEBU ANYMORE. FOR THE CHEAPEST CEBU
R
EADY
F
OR
O
CCUPANCY, YOU NEED TO SECURE AT LEAST PHP 400,000.00 CASH ON HAND TOGETHER WITH LOAN GUARANTEE COMING FROM BANK/PAG-IBIG IF YOU LIKE TO MOVE IN THE UNIT RIGHT AWAY.
FOR BUYER'S WHO CAN'T AFFORD YET TO BUY THE
RFO
UNIT I MAY SUGGEST TO PREFER GET THE PRE-SELLING ONE, DUE TO LONG TERM EQUITY/DOWNPAYMENT THAT SURELY YOU CAN AFFORD IT. ONCE THE THIRD MACTAN BRIDGE WILL BE FINISHED BY YEAR 2022 ABSOLUTELY ALL REAL ESTATE PROPERTIES IN CEBU BECOME VERY EXPENSIVE AND THE POSSIBILITY OF NO MORE HOUSING SUBDIVISION, ONLY CONDOMINIUM MAY THE PROJECTS DURING THAT TIME
.
20 YEARS OF SOLID SELLING EXPERIENCED WITH GOOD TRACK RECORD AS ONE OF THE TOP SELLER IN CEBU!
"FOR FREE COMMON SITE TRIPPING VEHICLE THE BUYER MUST INFORM ME AT LEAST ONE DAY AHEAD ( using develpoer's vehicle). FOR A PERSONAL AND EXCLUSIVE SITE TRIPPING BUT THE BUYER DON'T HAVE CAR, HE/SHE MIGHT PAY THE MINIMAL COST OF FUEL EXPENSES ( to be refunded once will reserve a unit ) EXCLUSIVE SITE VIEWING."
BE AWARE OF THE PRICE HIKE IF YOU CAN'T RESERVE NOW!
I'M NOT OVERPRICING HERE FOR 19 YEARS!
FOR BEST CEBU CITY HOUSING SUBDIVISION ... KINDLY CLICK HERE
Provider For All Types Of Affordable Cebu Real Estate Properties, House and Subdivisions, Lowcost Housing and Condominiums For Sale!
TO GOD BE THE GLORY!
Copyright © 2011 - 2022, Cebuhousing Webmaster. All rights reserved.
Powered by: www.cebuhousing.net


Disclaimer: All info, data, figure, discount & picture contained in this website are for representation or reference only. We reserve the right to correct any typographical errors.
Just enjoy your search here and hopefully found the right properties for housing, condominium, beautiful & elegant homes in Cebu, Philippines!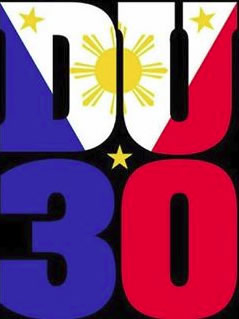 IT'S
BUYER'S
ADVANTAGE
TO BUY
PROPERTY
DURING
THIS TIME
OF
COVID-19
CRISIS.
SINCE ALL
PROPERTIES
IN CEBU
HAVE NO
PRICES
INCREASE
YET!!!

FOR
YOUR INVESTMENT
SECURITY
YOU MUST
HAVE AN
EXPERIENCED
LICENSE
BROKER/
AGENT WITH
CREDIBILTY
&
IDENTITY
BY
HAVING OF
PERSONAL
&
LEGIT
WEBSITE.
DON'T
REALY
TRUST &
GAMBLE
THOSE
PEOPLE RELYING ON
SOCIAL
MEDIA ONLY, SOME OF
THEM ARE
SCAMMERS
AND WILL
VANISH
AFTER
COMMITING
VIOLATION!

BUSINESS DAYS: Monday to Sunday
BUSINESS TIME:
8am to 5pm

For a site tripping book one day ahead!

For unit reservation payment at any time during office hour.

LIFETIME
SERVICE
WARRANTY
FOR MY
BUYERS
EXCEPT
OF MONEY
INVOLVEMENT
WE'RE
NOT
ALLOWED.
100%
G
U
A
R
A
N
T
E
E
D
OF
NO
OVER
PRICING
HERE
FOR
19
YEARS
OF
SELLING!
WE
SELL
ONLY
QUALITY
&
SECURE
PROJECTS.
ONE
BROKER/
AGENT
IS
ENOUGHT
TO
AVOID
CONFUSION.

Beware
of
opportunistic
agents
who
offered
commission
rebate
over
rivalry
in order
to close
your
deal.
They're
bad
elements
&
untrusted.
It is
prohibited
by law
and
probably
will
bring
bad luck
to
your
family.

MY
ASSURANCE
IS TO GIVE
YOU THE
BEST &
RIGHT
PROPERTY.
WE'RE
YOUR
TRUSTED
& TOP
LOCAL
WEBSITE
IN CEBU!

HIRING!!!
WE ARE
LOOKING
FOR THOSE
INETERESTED
PERSON
WHO ARE
LIKE
TO JOIN
US IN
SELLING
REAL
ESTATE
PROPERTY.