SAMANTHA'S PLACE HOUSE AND LOT SUBDIVISION FOR SALE

Mandaue City, Cebu
Total Contract Price: Php 2,800,000.00
Reservation Fee: 30,000.00 ( non-refundable )


Terms of payment: ( Sample Computation )

20% downpayment/equity: Php 560,000.00 payable within 18 months without interest.
18 months to pay = 29,444.00/mo.
( after 5 mos. payment the house construction shall start and it will be finished w/n 4 to 6 months period.)

80% balance = Php 2,240,000.00 loanable to BANK
05 years to pay = 46,770.97/mo. ( net income required is 140,312.91/mo.; age limit not more than 55 years of age )
10 years to pay = 28,679.33/mo. ( net income required is 86,037.99/mo.; age limit not more than 50 years of age )
15 years ot pay = 23,053.91/mo. ( net income required is 69,161.73/mo.; age limit not more than 45 years of age )


Samantha's Place subdivision in Canduman, Mandaue City, Cebu. A small pocket real estate development consist of house and lot package inside Raymund's Ville Subdivision. A first personalized project by a contractor himself who venture into the industry of real estate in Cebu.
A buyer's advantage to purchase this property because it will be shown a model project to establish the developer's name.

Accessibilities:
15 Minutes Drive to Mactan Cebu International Airport
5 Minutes Drive to SM Savemore in Canduman, Mandaue
10 Minutes Drive to SM City Consolacion
20 Minutes Drive to SM City Cebu, Ayala Center Cebu
7 Minutes Drive to Ateneo de Cebu
5 Minutes Drive to Banks, Schools and some business establishments
Raymunds Ville, Canduman, Mandaue City cebu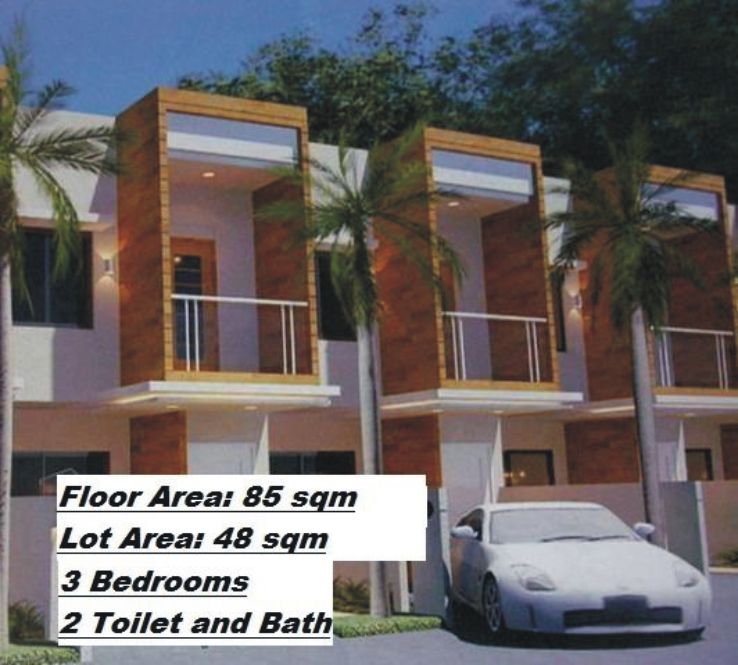 Project details:
Floor Area: 85 sqm
Lot Area: 48 sqm
3 Bedrooms
2 Toilet and Bath
1 Car park
Living Room
Kitchen
Service Area
Balcony

HOUSE AND LOT PACKAGE PRICE: Php 2,800,000.00

RESERVATION FEE: Php 30,000.00 non-refundable
Down Payment: 20% Payable in 12-18 months
(Depending on Bank Loan Application)

PERSONALIZATION PACKAGE:

CLIENTS have the chance to choose designs of TILES,color of PAINTS and SECOND FLOOR ROOM PARTITIONS and other FIXTURES that is within the budget alloted. In this way your are just making an own home!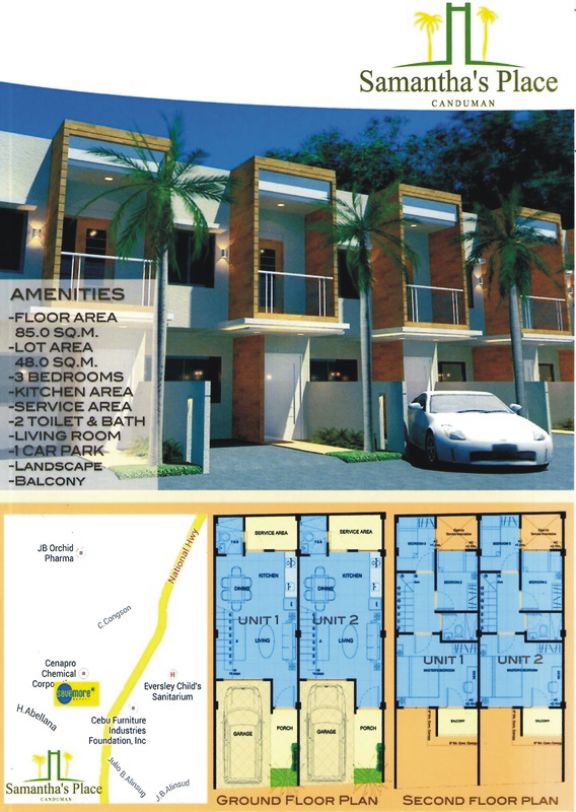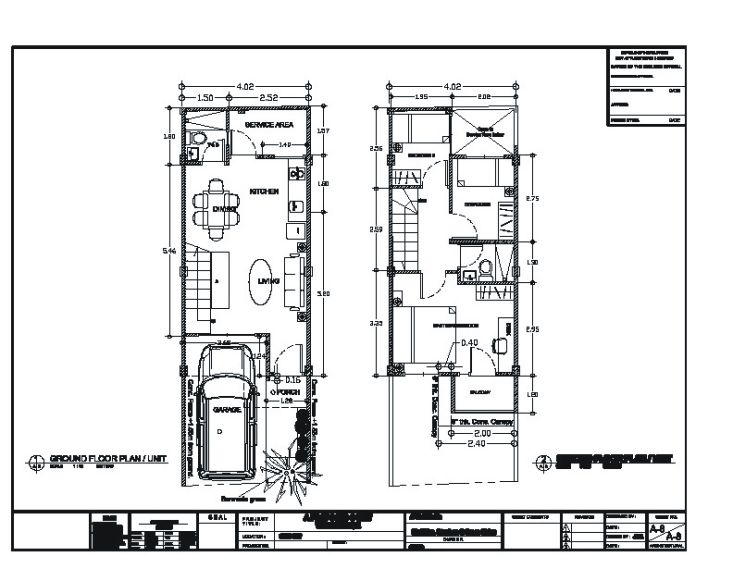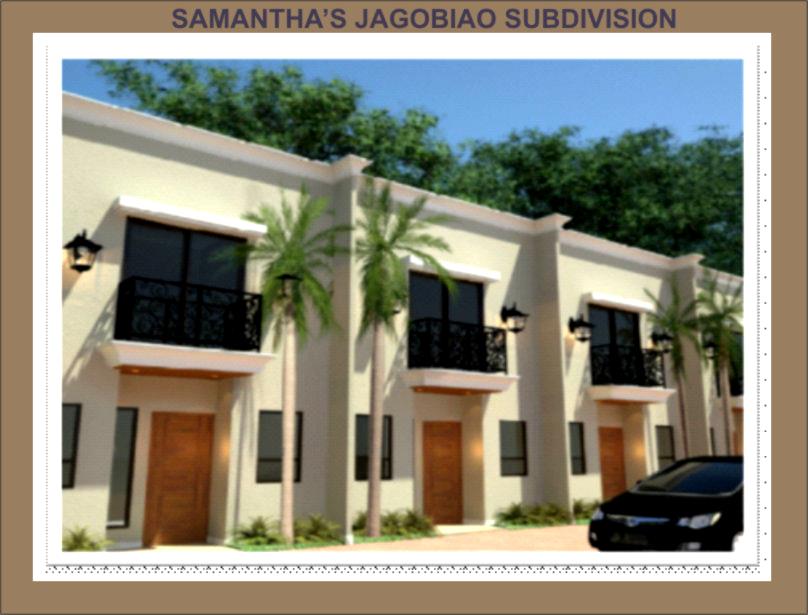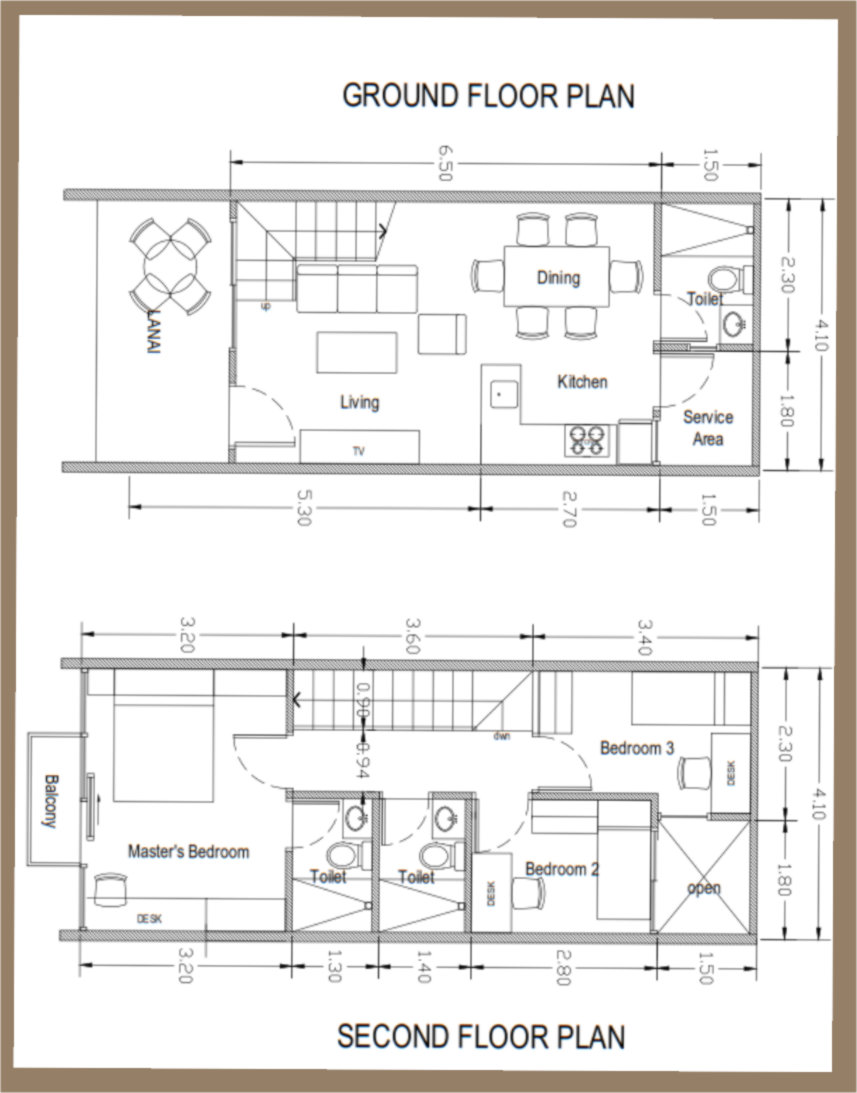 PROJECT: SAMANTHA'S PLACE II -TOWN HOUSES
ADDRESS: JAGOBIAO, MANDAUE CITY

I. PROJECT DETAILS
· Floor area 82m2
· Lot area 45m2
· 3 bedrooms
· Kitchen
· Service area
· 3 Toilet and Bath
· Living Room
· Landscape
· Balcony

II. PAYMENT DETAILS
· PROJECT COST : Php 2,200,000.00
· DOWN PAYMENT
OPTION 1STANDARD SCHEME 20% :Php440,000.00 - Payable in 12,18 to 24 months.
a. 12 MONTHS - Php 35,000.00
b. 18 MONTHS - Php23,333.33
c. 24 MONTHS - Php17,500.00
· RESERVATION FEE: Php 20,000 Non-refundable
· ESTIMATED MONTHLY AMORITZATION
# DOWN PAYMENT 5 Years 10 Years 15 Years
1 Php440,000.00 Php35,266.79 Php22,773.97 Php18,913.05

IN-HOUSE FINANCING
# DOWN PAYMENT 5 Years FIXED 7.5% 10 Years 9.5%
1 Php 440,000.00 Php 35,266.79 Php 22,773.97

III. PAYMENT INCENTIVES
· Php30,000 discount on SPOT CASH DOWN PAYMENT
· Php70,000 discount on SPOT CASH PAYMENT and FREE GATE
IV. OTHER DETAILS
· Construction will start upon 50% completion of DOWN PAYMENT
· PERSONALIZATION PACKAGE
o We offer our clients the chance to choose designs of TILES, color of PAINTS and SECOND FLOOR ROOM PARTITIONS and other FIXTURES that is within the budget allotted.
· Construction period 4-6 months

SAMANTHA'S CANDUMAN SUBDIVISION

IMPORTANT REMINDERS:
WE DON'T HAVE RENT TO OWN IN CEBU ANYMORE. FOR THE CHEAPEST CEBU
R
EADY
F
OR
O
CCUPANCY, YOU NEED TO SECURE AT LEAST PHP 400,000.00 CASH ON HAND TOGETHER WITH LOAN GUARANTEE COMING FROM BANK/PAG-IBIG IF YOU LIKE TO MOVE IN THE UNIT RIGHT AWAY.
FOR BUYER'S WHO CAN'T AFFORD YET TO BUY THE
RFO
UNIT I MAY SUGGEST TO PREFER GET THE PRE-SELLING ONE, DUE TO LONG TERM EQUITY/DOWNPAYMENT THAT SURELY YOU CAN AFFORD IT. ONCE THE THIRD MACTAN BRIDGE WILL BE FINISHED BY YEAR 2022 ABSOLUTELY ALL REAL ESTATE PROPERTIES IN CEBU BECOME VERY EXPENSIVE AND THE POSSIBILITY OF NO MORE HOUSING SUBDIVISION, ONLY CONDOMINIUM MAY THE PROJECTS DURING THAT TIME
.
20 YEARS OF SOLID SELLING EXPERIENCED WITH GOOD TRACK RECORD AS ONE OF THE TOP SELLER IN CEBU!
"FOR FREE COMMON SITE TRIPPING VEHICLE THE BUYER MUST INFORM ME AT LEAST ONE DAY AHEAD ( using develpoer's vehicle). FOR A PERSONAL AND EXCLUSIVE SITE TRIPPING BUT THE BUYER DON'T HAVE CAR, HE/SHE MIGHT PAY THE MINIMAL COST OF FUEL EXPENSES ( to be refunded once will reserve a unit ) EXCLUSIVE SITE VIEWING."
BE AWARE OF THE PRICE HIKE IF YOU CAN'T RESERVE NOW!
I'M NOT OVERPRICING HERE FOR 19 YEARS!
Provider For All Types Of Affordable Cebu Real Estate Properties, House and Subdivisions, Lowcost Housing and Condominiums For Sale!