Villa Azalea Subdivision
Total Area of Project : 13,412 sq.m.(1.3412 hect.)
Number of Units : 162 Saleable Units
Type of Units: 2-Storey Townhouse with Carport and Without Carport

Subdivision Amenities :
- Gated Community
- Guardhouse with 24 hours security
- Perimeter fence
- Parks and Playground
- Drainage

House Specifications:
Concrete Walls
Concrete Ground Floor
Solid Panel Door Main Entrance
Front Casement Glass Window
Plywood Ceiling
Tiled Toilet and Bath
Steel Framing for Second Floor
(Kiln Dried T&G Floor Finish)
Steel Trusses
Long Span Roof Pre-Painted
Primer Interior Finish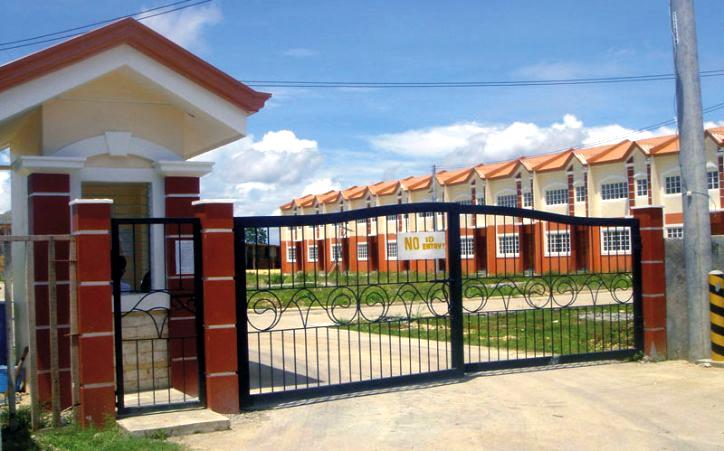 Villa Azalea Phase 2 subdivision update is a brandnew Liloan lowcost house and lot, a replica from their phase 1 housing that was successfully sold out. It is a modern type townhouse that really fit your budget for a Bare Unit house delivery of house and lot package. It could be financed by Pag-ibig or Bank to ensure buyer can afford the monthly amortization in just to provide a decent home for your family. We "GUARANTEE THE SOLE AND ONLY ONE CHEAPEST REAL ESTATE PROJECT OF ALL TIMES NOW IN LILOAN AREA", situated right just a few meters away from the main road.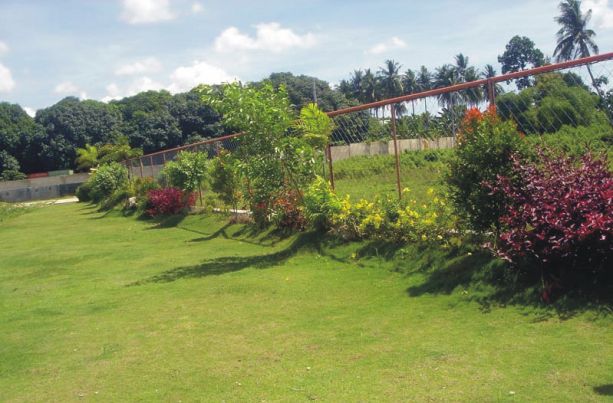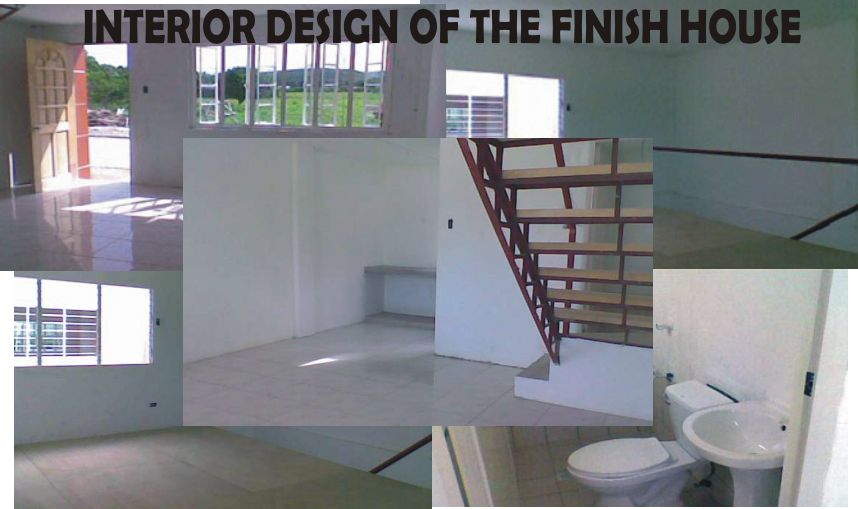 Previous ANA floor plan



VILLA AZALEA SUBDIVISION PHASE 2 - Housing for sale in Cotcot, Liloan, Cebu.

This is very accessible to the main road of Cotcot, Liloan.

Subdivision Amenities:
Gated Community
Guard House with 24 hours security
Perimeter Fence
Concrete Curbs and Gutters
Parks and Playground

Since Villa Azalea Phase 1 are sold out already, now they are in Phase 2 with only 48 units available. ANA with CARPORT- is the only model in Villa Azalea Phase 2.

House Features for Anna with Carport:

ANA MODEL UNIT W/ CARPORT ( Semi-bare Unit Delivery )
Package Inlcusive: Exterior paint, ground floor tiled, ground and second floor ceiling with first coating of flat paint.
For Finished Unit (Room Partiition, paint, kitchen cabinet - additional payment of P 200,000.00)
2-Storey, Townhouse
l Toilet and Bath
Living, Dining, Kitchen
Lot Area : 40 sq.m.
Floor Area: 53 sq. m.
Total Package Price: P 1,250,000.00
Reservation Fee: 5,000.00 ( non-refundable )
HOUSE SPECIFICATIONS:
Solid panel door main entrance
Front Casement glass windows
Tiled Toilet and Bath
Kitchen Counter with sink
Steel framing for second floor with wood flooring
Long span roof pre-painted
Painted exterior finish
Primer interior finish
SAMPLE COMPUTATION: PAG-IBIG FINANCING
Total Contract Price: P 1,250,000.00
Less: Reservation Fee 5,000.00

Equity/Downpayment: P 150,000.00
10 months to pay @ P 12,083.33/month

Balance: P 1,100,000.00 loanable to Pag-ibig
*25 years to pay - P 7,427.28/mo. ( family gross income required- P 22,000.00/mo., ages less than 45 years old)
*30 years to pay - P 6,952.75/mo. ( family gross income required- P 21,000.00/mo., ages less than 40 years old )

SAMPLE COMPUTATION: BANK FINANCING (WEALTHBANK)
Total Contract Price: P 1,250,000.00
Less: Reservation Fee 5,000.00

20% Equity/Downpayment: P 250,000.00
12 months to pay @ P 20,416.70/month

Balance: P 1,000,000.00 loanable to WEALTHBANK
*15 years to pay - P 10,291.92/mo. ( family gross income required- P 40,000.00/mo., ages less than 50 years old)
*10 years to pay - P 12,803.27/mo. ( family gross income required- P 45,000.00/mo., ages less than 55 years old )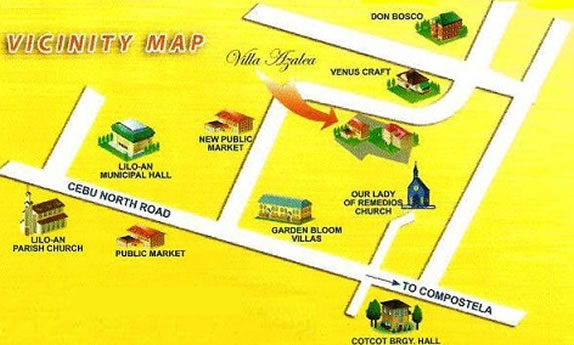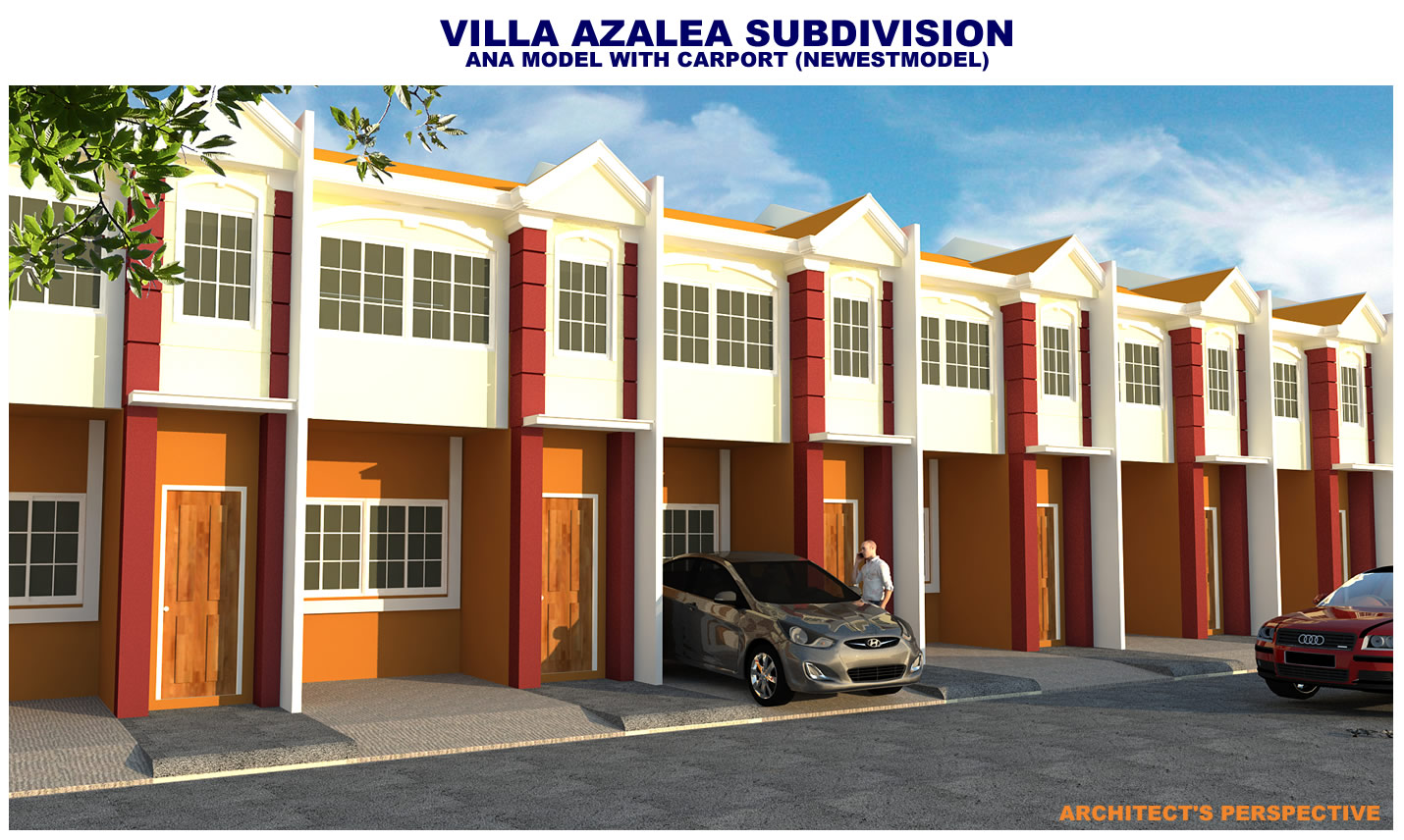 UPDATED AS OF OCTOBER 04, 2019
NOTE:

FOR ALL LOW BUDGET BUYERS IN NORTHERN CEBU. THIS IS YOUR OPPORTUNITIES TO GET THE CHEAPEST HOUSING WITH NICER QUALITY AND THERE WILL BE NO MORE OTHERS TO OFFER YOU THAT ARE CLOSER TO THE CITY. WHEN YOU MISS THIS CHANCES, DON'T EXPECT ANYMORE TO GET AN AFFORDABLE HOUSING FOR YOUR FAMILY RATHER BUY A CONDOMINIUM UNIT. THE NEXT MUNICIPALITIES OFFERING CHEAP HOUSE AND LOT SUBDIVISIONS IS IN COMPOSTELA AREA.
VILLA AZALEA PHASE 2 | LILO-AN CEBU HOUSE AND LOT LOWCOST
Cotcot Liloan
UPDATED AS OF OCTOBER 04, 2019
THE CHEAPEST HOUSING UNIT EVER IN NORTH OF CEBU AREA AS OF JANUARY 2016,
CLOSER TO THE CITY OF CEBU. LIMITED UNITS ONLY AND GRAB THIS OPPORTUNITY OTHERWISE YOU MAY GET A CONDOMINIUM UNIT OR RENTING FOREVER WITHOUT GOOD INVESTMENT FOR THE FUTURE.
When deciding to view the subdivision site, I suggest to bring a reservation payment. This is intended for the unit that you may have choosen and will not be purchase by other buyer or if you're doesn't like just bring back home the money. This to avoid a waste of time between us.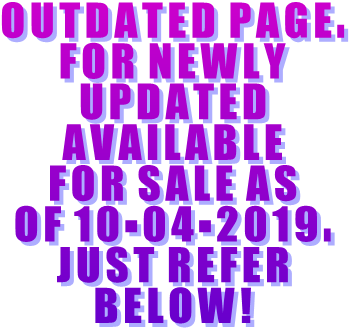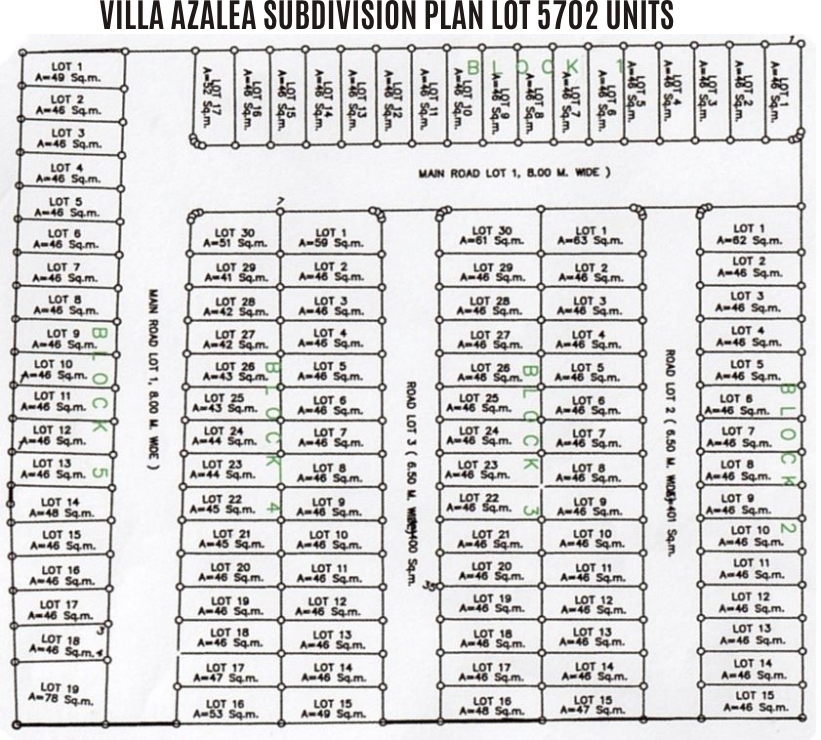 IMPORTANT REMINDERS:
WE DON'T HAVE RENT TO OWN IN CEBU ANYMORE. FOR THE CHEAPEST CEBU
R
EADY
F
OR
O
CCUPANCY, YOU NEED TO SECURE AT LEAST PHP 400,000.00 CASH ON HAND TOGETHER WITH LOAN GUARANTEE COMING FROM BANK/PAG-IBIG IF YOU LIKE TO MOVE IN THE UNIT RIGHT AWAY.
FOR BUYER'S WHO CAN'T AFFORD YET TO BUY THE
RFO
UNIT I MAY SUGGEST TO PREFER GET THE PRE-SELLING ONE, DUE TO LONG TERM EQUITY/DOWNPAYMENT THAT SURELY YOU CAN AFFORD IT. ONCE THE THIRD MACTAN BRIDGE WILL BE FINISHED BY YEAR 2022 ABSOLUTELY ALL REAL ESTATE PROPERTIES IN CEBU BECOME VERY EXPENSIVE AND THE POSSIBILITY OF NO MORE HOUSING SUBDIVISION, ONLY CONDOMINIUM MAY THE PROJECTS DURING THAT TIME
.
20 YEARS OF SOLID SELLING EXPERIENCED WITH GOOD TRACK RECORD AS ONE OF THE TOP SELLER IN CEBU!
"FOR FREE COMMON SITE TRIPPING VEHICLE THE BUYER MUST INFORM ME AT LEAST ONE DAY AHEAD ( using develpoer's vehicle). FOR A PERSONAL AND EXCLUSIVE SITE TRIPPING BUT THE BUYER DON'T HAVE CAR, HE/SHE MIGHT PAY THE MINIMAL COST OF FUEL EXPENSES ( to be refunded once will reserve a unit ) EXCLUSIVE SITE VIEWING."
BE AWARE OF THE PRICE HIKE IF YOU CAN'T RESERVE NOW!
I'M NOT OVERPRICING HERE FOR 19 YEARS!
Provider For All Types Of Affordable Cebu Real Estate Properties, House and Subdivisions, Lowcost Housing and Condominiums For Sale!