BASELINE RESIDENCES CEBU CITY CONDOMINIUM
Baseline, Cebu City
Price: P 2,103,118.00
Floor Area: 24.67 sqm

STUDIO UNIT - Baseline Residences

24 sq. m - 28 Sq. m.

NOTE: Prices depends on the Floor Area and Floor levels

SAMPLE COMPUTATION :
Unit 4th Floor - 3M
Unit Area: 24.34 sq. m.
List Price : P 2,103,118.00
Reservation Fee : P 20,000.00

1.) Spot Cash within 30 days after Reservation (Net of 7.5% Disc. and Res fee): P 1,925,383.69
2.) Net of 3% Disc. and Res Fee Spread over 12 months 0 Interest : P 168,335,33
3.) Deferred Cash (Net of Res. fee - Spead on 24 months o Int.) : P 86,796.56
4.) Spot 20% Downpayment Net of 5% Disc. and Res. Fee : P 379,592.33
80% Balance through Bank Financing - P 1,682,494.00
5.) 20% Downpayment Spread over 24 months @ 0 Int. (Net of Reservation): P 16,692.65/month
80% Balance of P 1,682,494.00 through Bank Financing.

ESTIMATED COMPUTATION FOR BDO BANK:
80% Balance of P 1,682,494.00 loanble to bank
5 yrs. to pay - P 34,113.07/month, 10 yrs. to pay - P 22,234.15/month, 15 yrs. to pay - P 19,388.05/month, 20 yrs. - P 17,942.62/month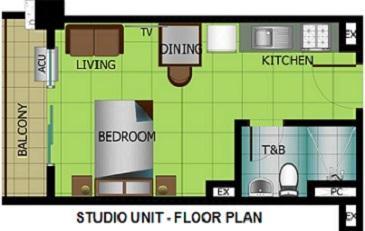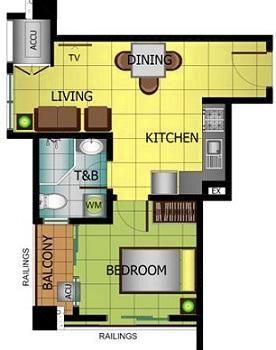 Price:3,165,660.00 PHP
Floor Area: 37 sqm

1- BEDROOM UNIT AT BASELINE RESIDENCES

36 SQ.M - 41 SQ. M.

NOTE: Price depends on the Unit Area and Floor Levels

SAMPLE COMPUTATION :

14F - Floor Area: 36.81 sq. m
List Price : P 3,165,660.00
Transfer Charges: P 92,307.16
Reservation Fee : P 20,000.00

1.) Spot Cash within 30 days after Reservation (Net of 10% Disc and Res. fee): P 2,829,094.00
2.) Net of 3% Disc. and Reservation - Spread over 12 mons. @ 0 Int.: P 254,224.18
3.) Deferred Cash (Net of Res. Fee over 24 months @ 0 Int.): P 131,069.17
4.) Spot 20% DP Net of 5% Discount and Res Fee: P 581,475.40
80% Balance of P 2,532,528.00- thru Bank Financing
5.) 20% DP Spread over 24 months @ 0 Int. (Net of Reservation): P 25,547.17/month
80% Balance of P 2,532,528.00 - thru Bank Financing
Revealing the 16-storey "Baseline Residences cebu condominiums" with 168 units designed by architect Jose Mari Caņizares merge together with the promising and successful local Cebu real estate developer known as Cebu Landmasters, Inc. and property owner Riasjac Corporation have formalized their partnership to build a P350 million medium-rise residential condominium building in the uptown district of Cebu, maximizing the strategic property location of Baseline Complex, owned by the Canizares family.
Amenities and Facilities:

Fitness Gym

Swimming Pool

Function Room

Grand Lobby & Concrete

2 levels of Basement Parking

360 degrees Roof Deck/ Open Deck

Unit Features:

Kitchen Cabinets &

Fixtures

Tiled toilet w/

Bathroom Fixtures

Provision for Washer &

Spin Dryer Drainage

Stubouts

Provisions for Water

Heating System at

Toilet & Bath


A very strategic premium location of cebu the project will be in between the Sideline Garden restaurant and the main Baseline building and will consist of studio and one-bedroom units.

Each units will range from 23 to 29 square meters for studio units and 30 to 40 square meters for one-bedroom units. During pre-selling prices will range from P1.8 million to P3.5 million. Soberano is confident that its location on Juana Osmeņa St. is their selling point, pointing out its proximity to schools, churches, hospitals and commercial areas along Gen. Maxilom Ave. and Fuente Osmeņa.

While most condominium projects are in uptown areas, and this project belong to midtown location shall offer homeowners the best of uptown and downtown comfortable living. It is very accessible to everything in Cebu City.

The 170 condominium units that will be built will offer only studio and one-bedroom feature. These are primarily targeted to professionals, business, and out-of-towners, including foreigners, and OFWs.
The condominium project will kick off the re-development of the entire Baseline Complex, Soberano said expressing his gratitude for the Canizares family for the partnership. The building will cover a total of 1,500 square-meter of the total 1.5 hectare property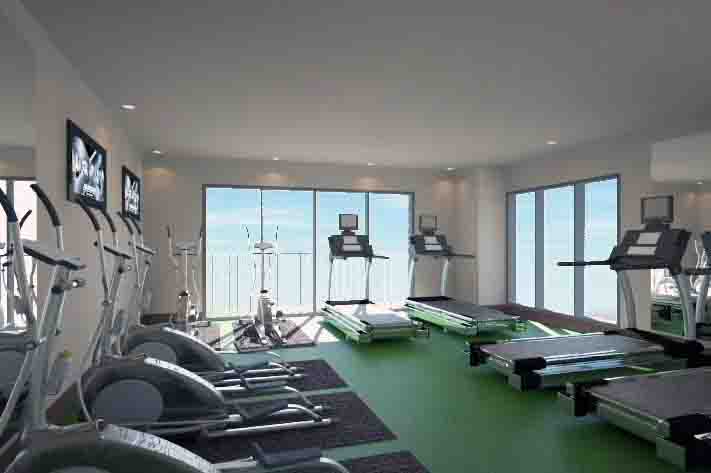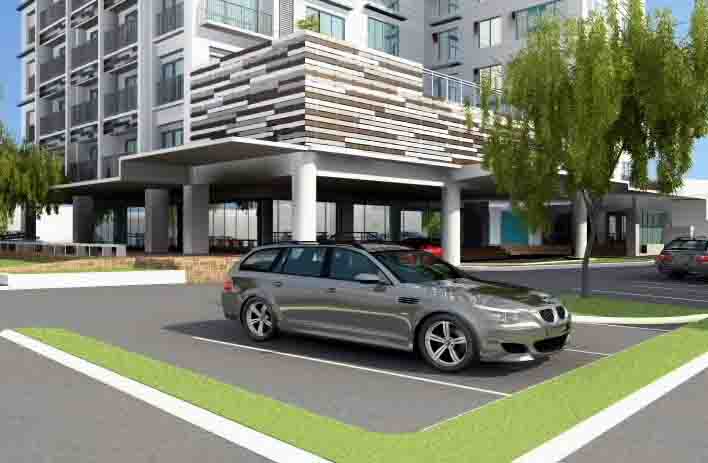 "HIGH CLASS

AND

AFFORDABLE"
"PROXIMATE

AND

STRATEGIC"
STUDIO MODEL UNIT - BASELINE RESIDENCES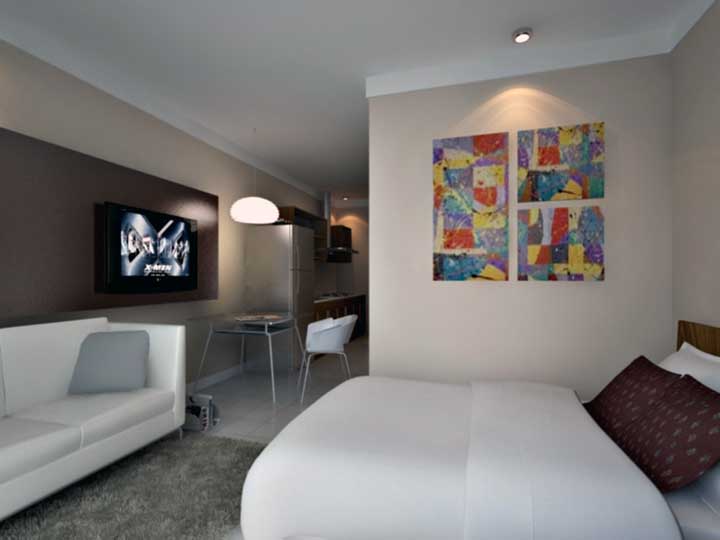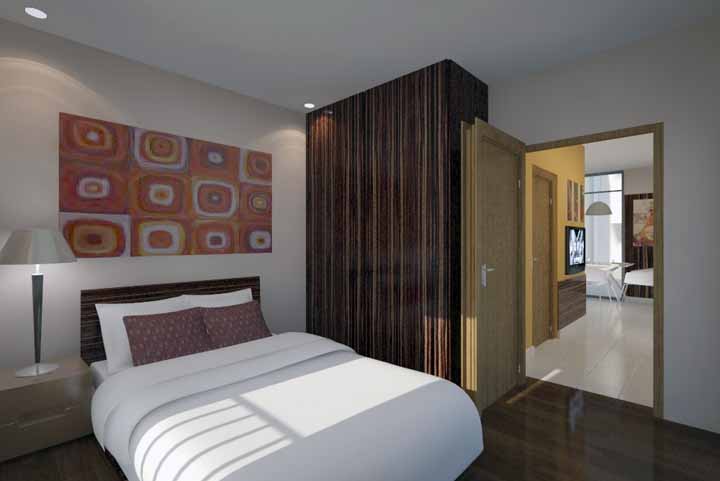 ONE BEDROOM MODEL UNIT - BASELINE RESIDENCES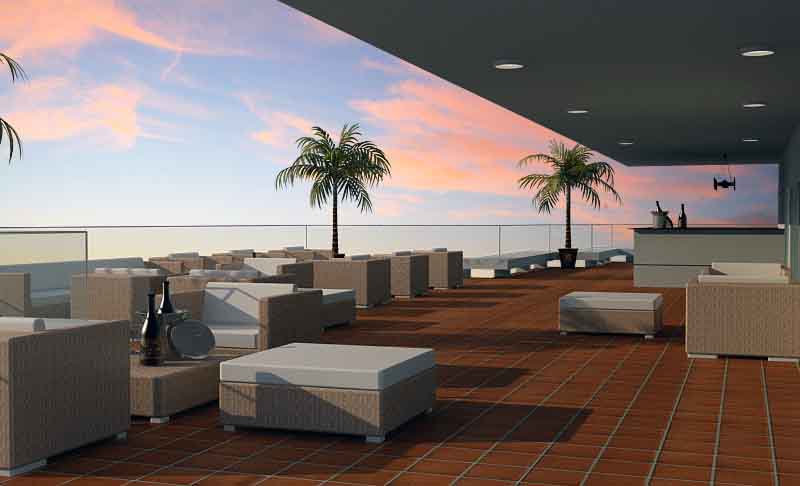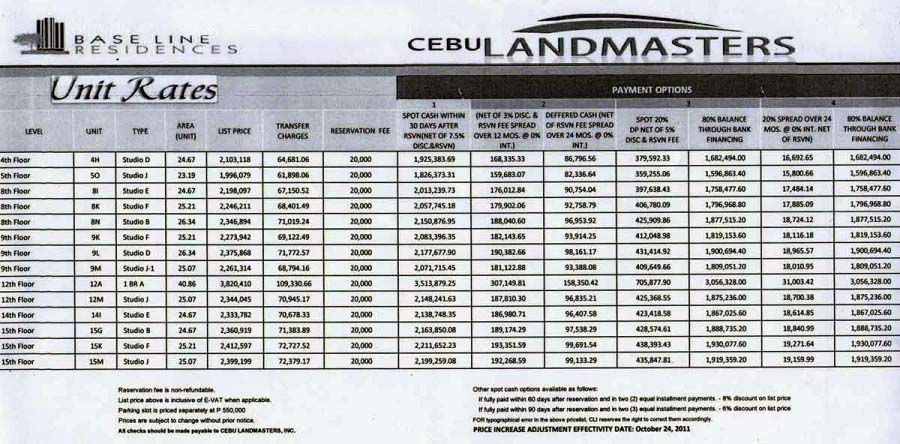 As of February 26, 2012 - All one bedroom units in Baseline Residences have been sold out. There are now 13 studio units left. But the K and L studio units is mergeable to make it into a one bedroom or two bedroom unit.
FEBRUARY 26, 2012 UPDATE
( Pls. click picture to zoom out! )
| | | |
| --- | --- | --- |
| | | |
| 2nd-floor-plan ch | 3rd-floor-plan ch | 8th-floor-plan ch |
| | | |
| 9th-floor-plan ch | 10th-15th-floor-plan ch | 16th-floor-plan ch |
Please click BUILDING FLOOR PLAN to make it larger!
SOLD OUT ALREADY!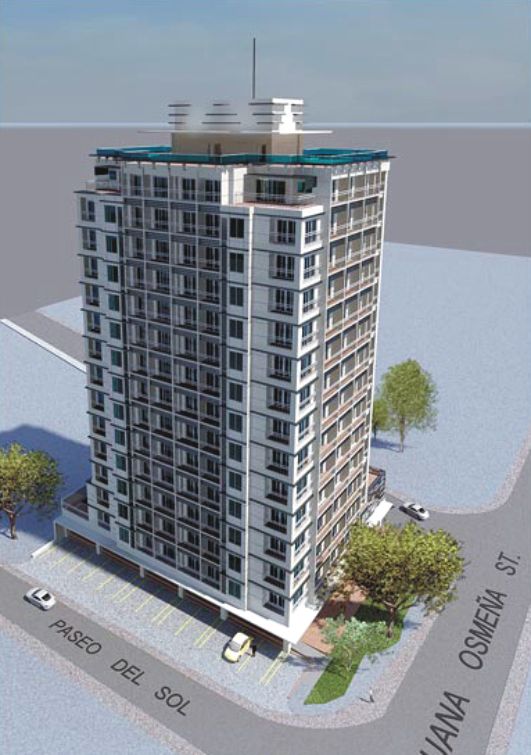 IMPORTANT REMINDERS:
WE DON'T HAVE RENT TO OWN IN CEBU ANYMORE. FOR THE CHEAPEST CEBU
R
EADY
F
OR
O
CCUPANCY, YOU NEED TO SECURE AT LEAST PHP 400,000.00 CASH ON HAND TOGETHER WITH LOAN GUARANTEE COMING FROM BANK/PAG-IBIG IF YOU LIKE TO MOVE IN THE UNIT RIGHT AWAY.
FOR BUYER'S WHO CAN'T AFFORD YET TO BUY THE
RFO
UNIT I MAY SUGGEST TO PREFER GET THE PRE-SELLING ONE, DUE TO LONG TERM EQUITY/DOWNPAYMENT THAT SURELY YOU CAN AFFORD IT. ONCE THE THIRD MACTAN BRIDGE WILL BE FINISHED BY YEAR 2022 ABSOLUTELY ALL REAL ESTATE PROPERTIES IN CEBU BECOME VERY EXPENSIVE AND THE POSSIBILITY OF NO MORE HOUSING SUBDIVISION, ONLY CONDOMINIUM MAY THE PROJECTS DURING THAT TIME
.
20 YEARS OF SOLID SELLING EXPERIENCED WITH GOOD TRACK RECORD AS ONE OF THE TOP SELLER IN CEBU!
"FOR FREE COMMON SITE TRIPPING VEHICLE THE BUYER MUST INFORM ME AT LEAST ONE DAY AHEAD ( using develpoer's vehicle). FOR A PERSONAL AND EXCLUSIVE SITE TRIPPING BUT THE BUYER DON'T HAVE CAR, HE/SHE MIGHT PAY THE MINIMAL COST OF FUEL EXPENSES ( to be refunded once will reserve a unit ) EXCLUSIVE SITE VIEWING."
BE AWARE OF THE PRICE HIKE IF YOU CAN'T RESERVE NOW!
I'M NOT OVERPRICING HERE FOR 19 YEARS!
Provider For All Types Of Affordable Cebu Real Estate Properties, House and Subdivisions, Lowcost Housing and Condominiums For Sale!
As Number One Website We Guarantee Of No Overpricing Here!